Witch Dress Form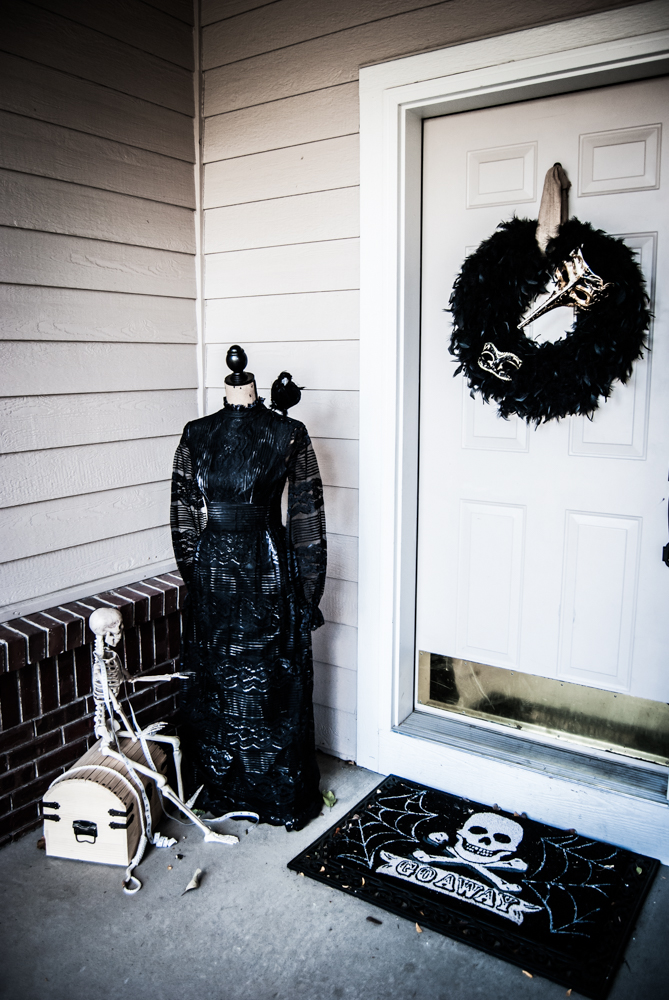 Witch Dress Form
WOWEE! Don't you just love this witch dress form. My girlfriend made this. This is her front porch, and what a creative way to utilize a dress form for Halloween. She also made a similar dress form for Christmas…it's posted under the Christmas section of my blog. She was kind enough to let me post this witch dress form on my blog. She bought a vintage wedding dress, spray painted it black (because the dye didn't hold as well as she would have liked). Added a crow…and check out the skeleton at the bottom.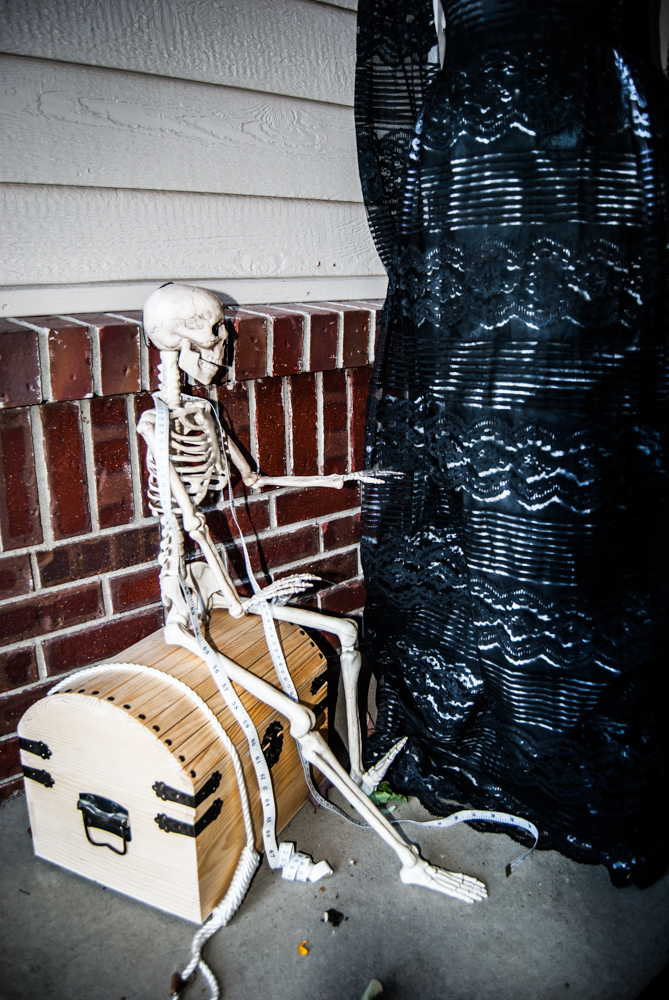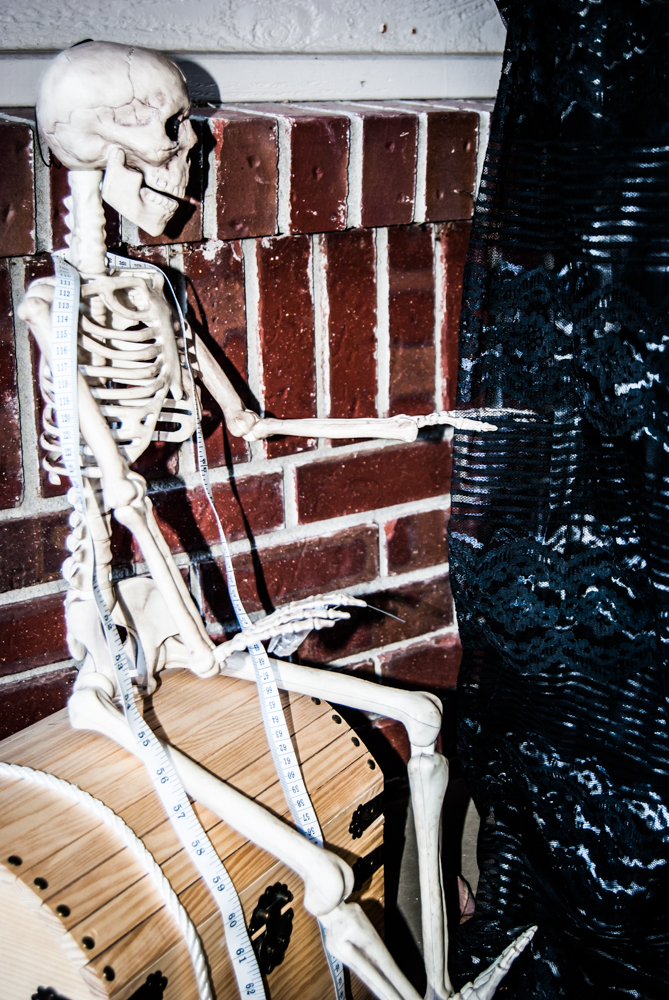 This little guy is the tailor for the witch dress form. He is holding a needle and thread, and he is using tape measure around his shoulders. What a great idea! I love this witch dress form!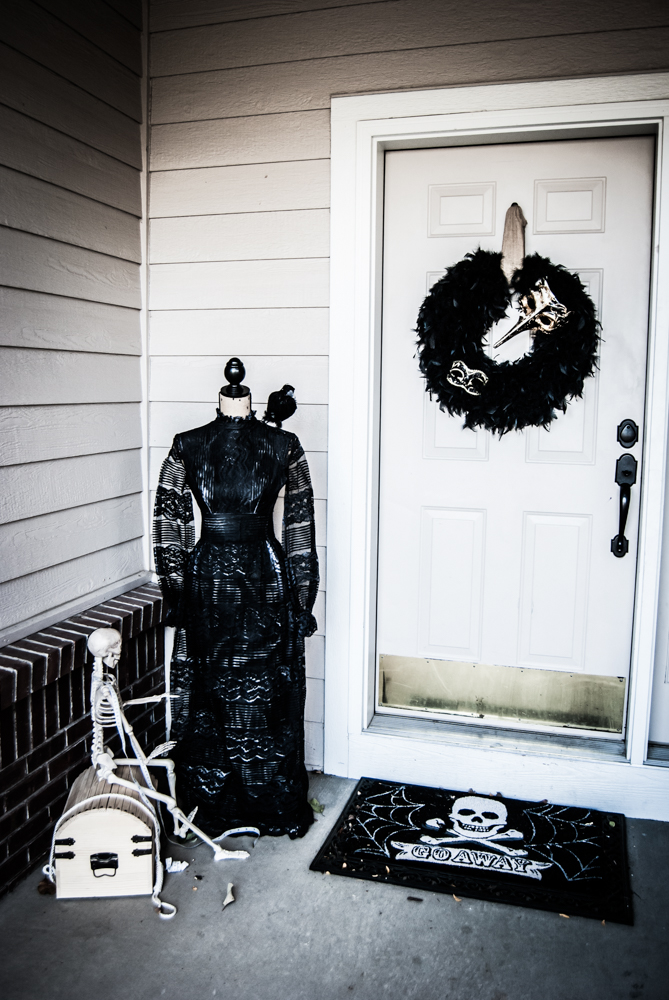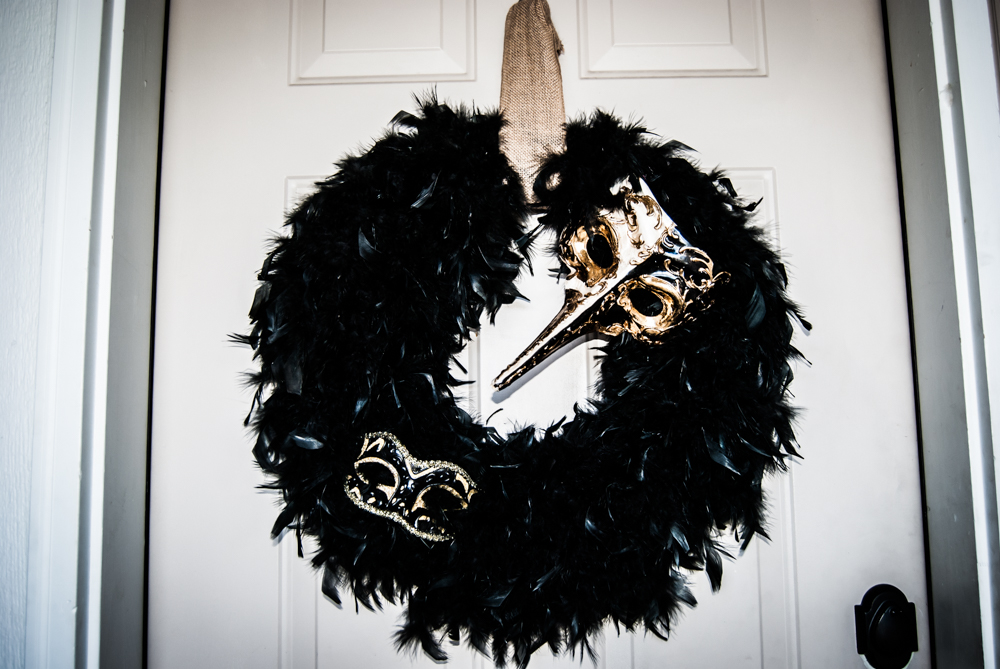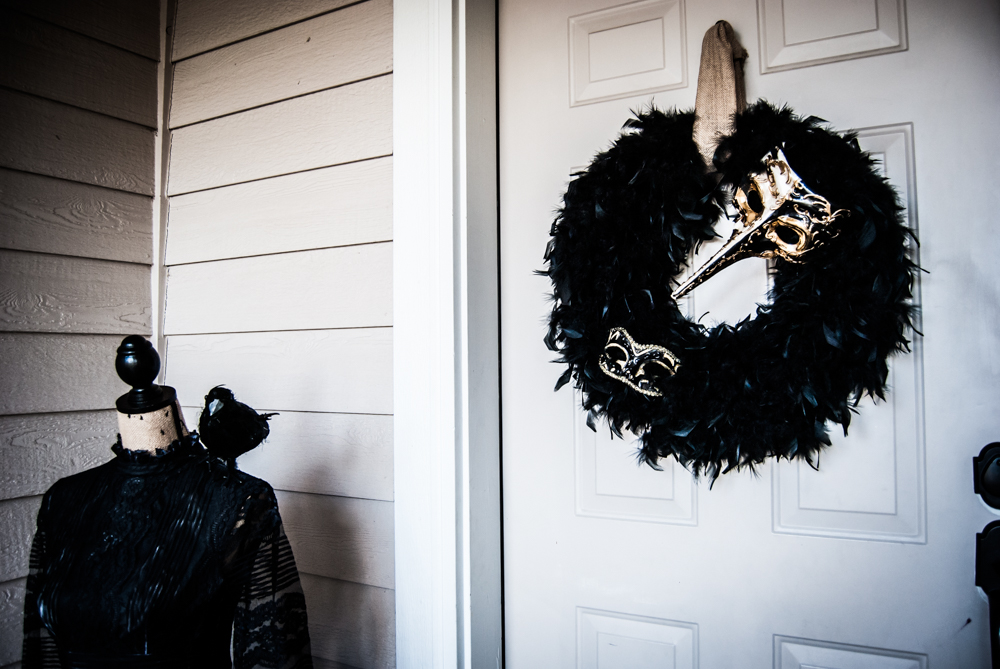 Look at this wreath! It's amazing! My friend made this as well. It compliments the witch dress form amazingly!