Christmas Table Setting Idea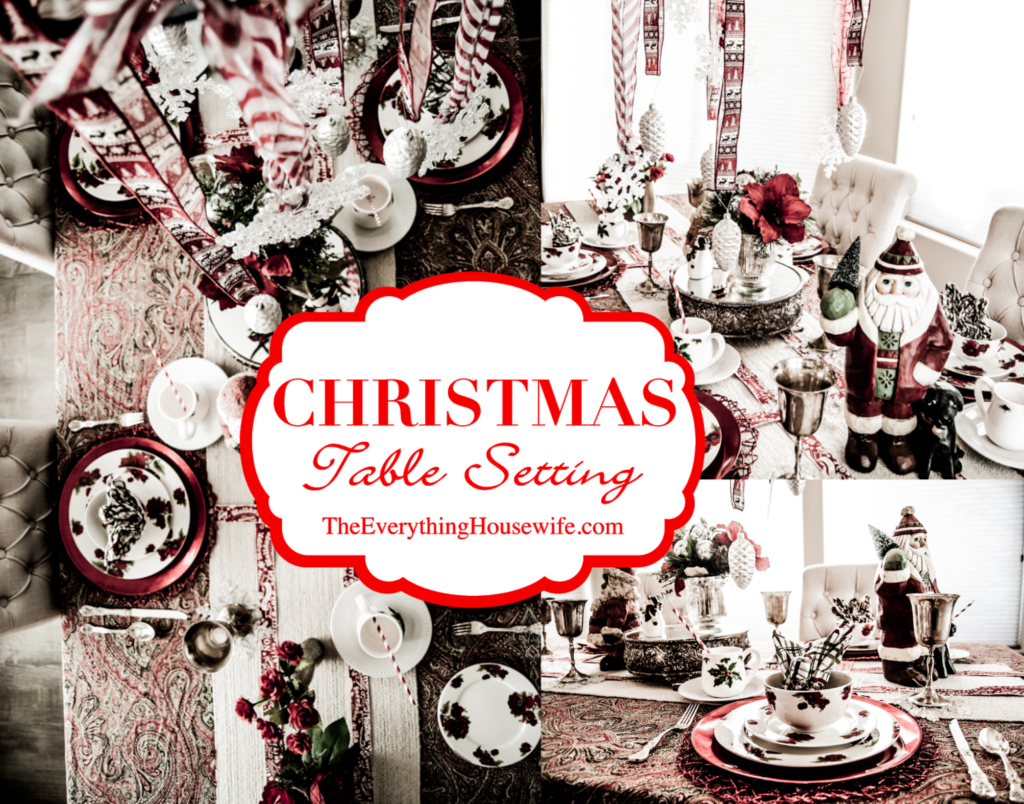 Red, Green and Silver Christmas Table Setting Decor!  These are a few of my favorite holiday colors.  I love the rich red and green tones of this Christmas Table Setting.  I accented this table with antique plated silver dining pieces, and beautiful red and white floral dishes.  The dish chargers are a metallic red, with woven high-shine place mats.  For the napkins, I opted for a red and green plaid.  Plaid is really one of the most popular patterned fabrics for the holidays this season.  There are silver plated goblets, and a silver plated cake platter with a mirrored surface that enhances the rich reds and greens of this table setting.  For the chandelier, I have hung silver ornament pine cones, with glitter snowflakes from strands of ribbon-alternating the length of each piece of ribbon.  The ribbons I chose look like one of your favorite Christmas Sweaters.  The table also is layered in a crossways pattern with red and white ribbon and an ivory table runner.  And what is a table setting without Santa!!!!!  I have two large Santa figures carved out of wood at each end of the table.  This table setting has holiday cheer, and adds a bit of whimsy with the carved wood Santa statues. There are also Christmas mugs for your favorite warm Christmas drink with red and white straws for a candy cane feel.   I hope you enjoy this Christmas Table setting.  Whether you set your table for Christmas Eve, or Christmas Day, I hope the day is filled with holiday fun and cheer.
I want to give special thanks to my Great Aunt Janice for helping me put this table setting together!  My Great Aunt collects dishes, china, and cake platters from her travels all over the country!  The red and white dishes are from her special Christmas collection. This table setting wouldn't be complete without her help!
Christmas Table Setting Idea