It's been a long haul working on the Realm of Halloween project. This year has been exciting, overwhelming, exhausting, productive, and nerve-racking all rolled into one! But here we are in October, and it's time to document the story and update Realm Fans on our grown and progress!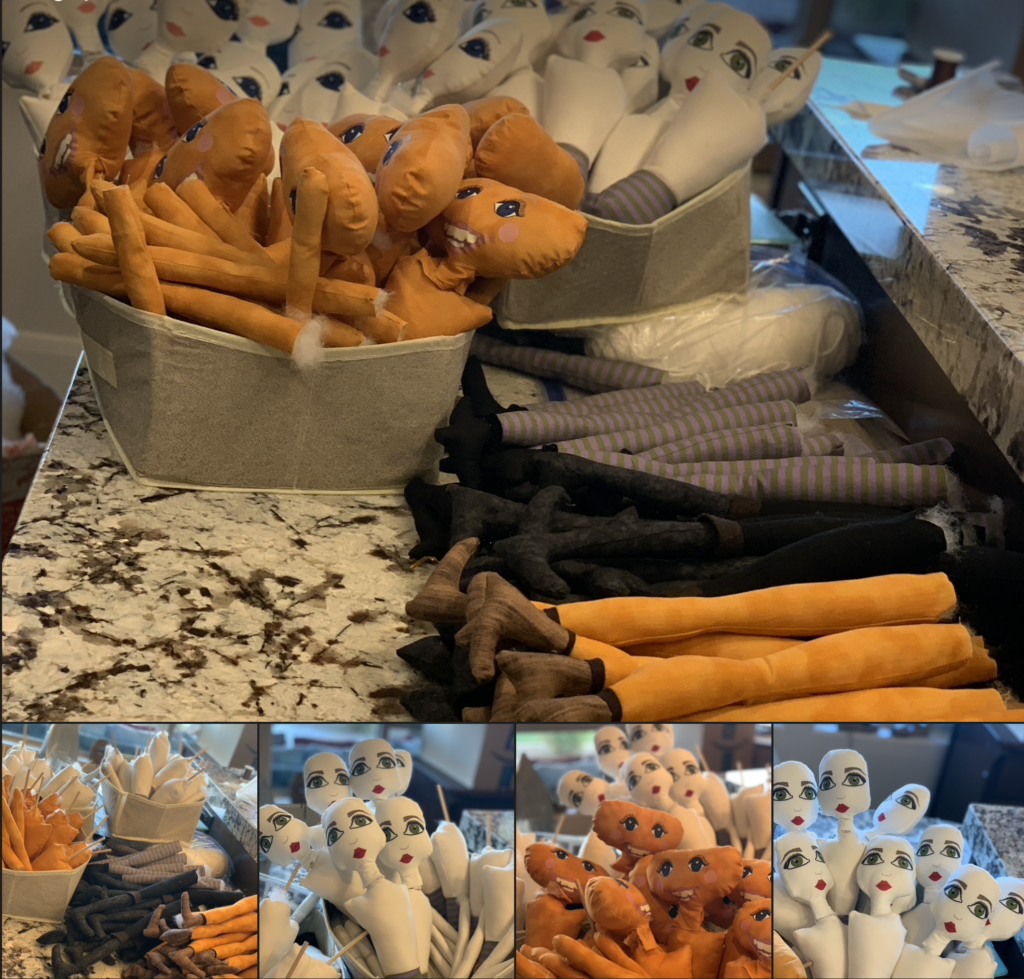 I HAD NO IDEA HOW TO MOVE FORWARD
I had no idea how I was going to expand the Realm of Halloween doll making process last year. I spoke with retailers, and picked the brains of people who had gotten into manufacturing, and all the advice I had received up until that point was, "Jenny, your best option is to start of making the dolls, and see if you can actually sell them."
So I started making dolls. It was exhausting to do it all by myself! I was 7 months pregnant, and there was lots of cutting, hand sewing, boxing, and packaging, all for little old me to accomplish in such a short window of time, but I "got her done'! Sold all my dolls, and then said to myself, "what next?"
IT FELL INTO MY LAP
I hadn't even gone looking for the next option when something fell into my lap. Sometime's God gives you the next step when you don't know where to go. Of course it all went down at my baby shower-I started talking about dolls, people started getting interested, and a friend of mine from church decided to by the whole collection–she, herself, an avid sewer.
When she picked up the dolls, she casually mentioned that she had a whole room full of women in Guatemala who sewed on the upper floor of a school house ran by a humanitarian group she was a part of. My mouth literally hit the floor–and from there the rest is history.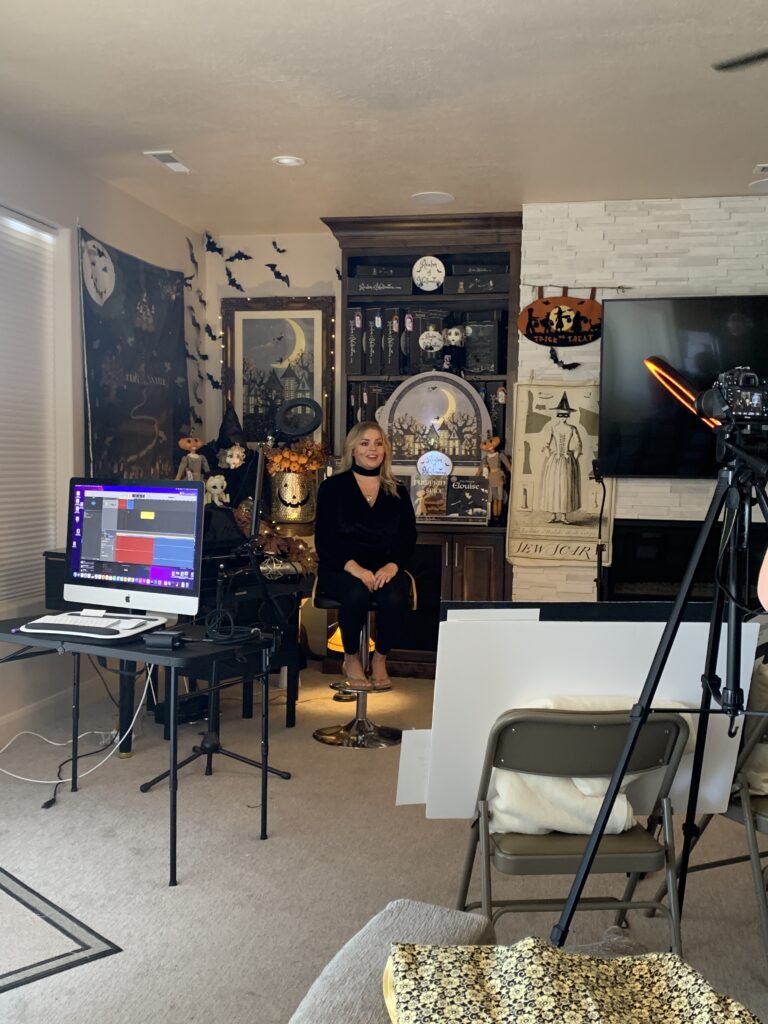 IT WAS A ROUGH DAY, BUT WE ALSO "GOT HER DONE"
I created an ad this summer that would communicate the beautiful message of the Realm of Halloween Children's book series, and it was AWESOME!!!! Here is the link… please watch and share! However, 3 weeks into running the ad, facebook permanently banned my advertising account without reason.
ALL MY EGGS IN ONE BASKET, LEARNING A LESSON THE HARD WAY
I've not been able to get in touch with a human there since it happened–and supposedly the bots decided the decision was FINAL–right in the middle of my selling season! You can't imagine my disappointment and heartbreak after spending all summer getting the ad done, and then spending all the time and money and energy to make it happen, only to have it shut down almost as soon as it ran!
I DON'T WANT TO FEEL THAT WAY
I don't want to waist my time feeling like I waisted my time! It's a beautiful ad, and it still does a great job communicating the message Realm of Halloween! So, I've got a few tricks (and treats) up my sleeve, some of which we will be working on introducing for next season, just to make sure I'm better prepared and spread out more thoroughly!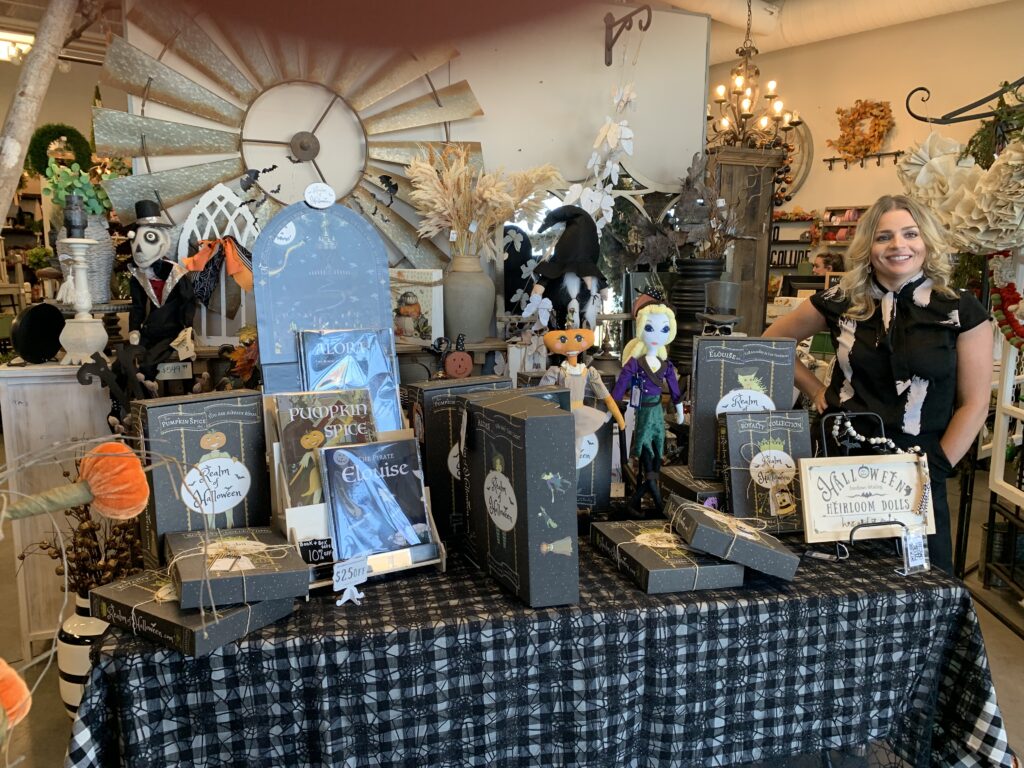 STILL TRYING TO GET THAT FOOT IN THE DOOR
I'm still working on getting my dolls into retail locations! We were in a few retail locations last year, and I added a couple new retail stores to list this year, and I'm hoping to have added a few more by next season! It's been interesting to pitch a product that is only sold "seasonally!" It sometimes feels like you work all year long just to see what will happen during a couple months of selling! So, I'm gonna work on ways to spread the message of my brand throughout the year.
ALL THAT I HAVE ACCOMPLISHED
It's been easy for me to get discouraged, but I also don't like to rest on my laurels! I'm always asking myself what is the next plan of action, and what is the next step that I can take to produce growth? How can I continue to move forward? But I'm not gonna lie, this has been a hard year for me. I've done all that I've done with a traveling husband, kids in sports, and a brand new little baby!
I'M GUESSING GOD WILL WORK ALL THAT I CAN'T DO IN THE END
In the meantime, I must be better at acknowledging to myself all that I have accomplished. This year alone, Realm of Halloween partnered with a humanitarian group in Guatemala, and we developed the processes and systems to train women how to sew these very complex, handmade dolls. Each of the manuals run up to 75 pages to complete a doll along with photography and detailed instructions, and the women who make these dolls are doing an amazing job!
We produced nearly 3 times as many dolls as last year, and I'm almost sold out of the Alora Doll this season–because of fans who've spread the word and shared the message. Realm of Halloween dolls were even pitched to a retailer that is located in several states across the country, in addition to the new retail locations that are carrying our brand. There is a lot to be proud of, and so I'll keep on keepin' on!