FREE Printable All Hallows Eve Banner
[iheu_ultimate_oxi id="1″]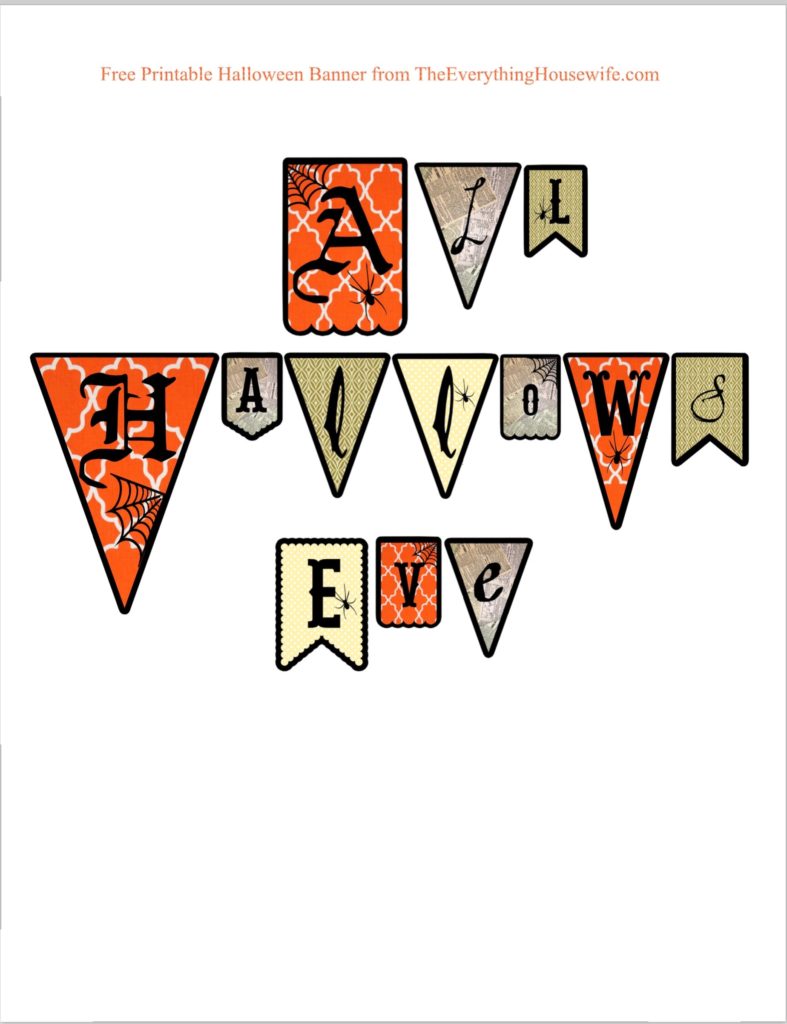 FREE Printable All Hallows Eve Banner–A Spooky Mantle Piece
Who loves Halloween????  I do.   This is one of my favorite paper crafts I have made to date.   It is so much fun! It is my own personal, custom design printable banner–and it's FREE.  I hope you love it as much as I do.  I made this All Hallows Eve Banner a few years ago, and I had so many friends ask to make one, that I have decided to put together a custom, designed printable version. I would suggest that you use a heavy weight cardstock to print the banner, and also I would have it printed at a printshop so you have the highest quality. Just cut it out, and hot glue it to some ribbon, or punch holes in it, and draw the ribbon through.
Please send me pictures if you end up using this printable banner…I would love to post them on my blog.
THERE ARE 5 PAGES…CLICK HERE TO PRINT EACH PAGEprintableallhallowsevebanner1printableallhallowsevebanner2printableallhallowsevebanner3
printableallhallowsevebanner4printableallhallowsevebanner5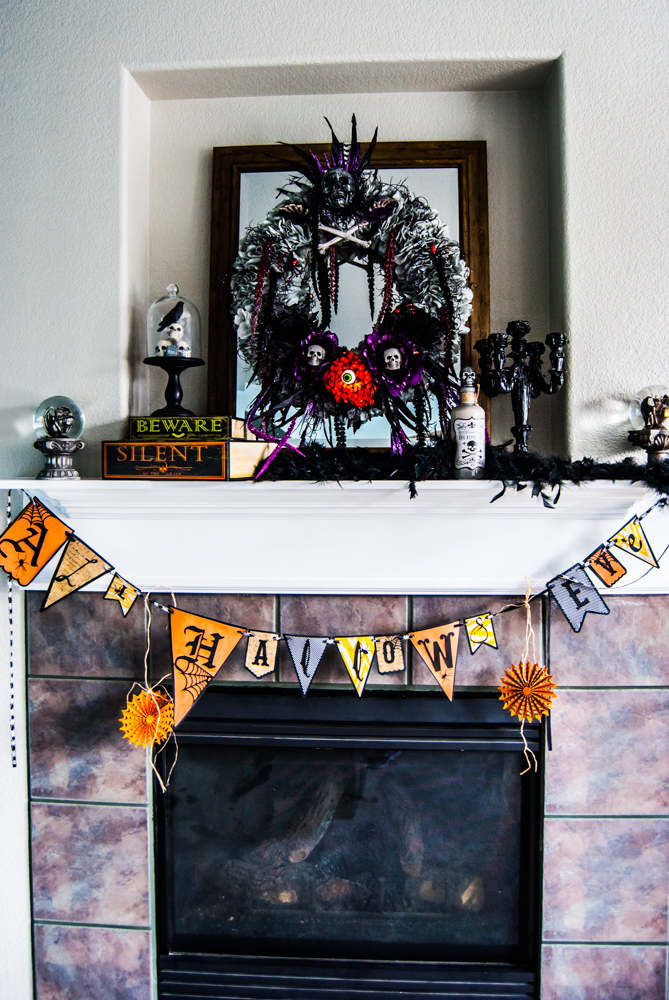 This is a banner one of my friends made. It turned out amazing, as did her mantle. She custom designed her wreath as well. I love all the fun colors she used!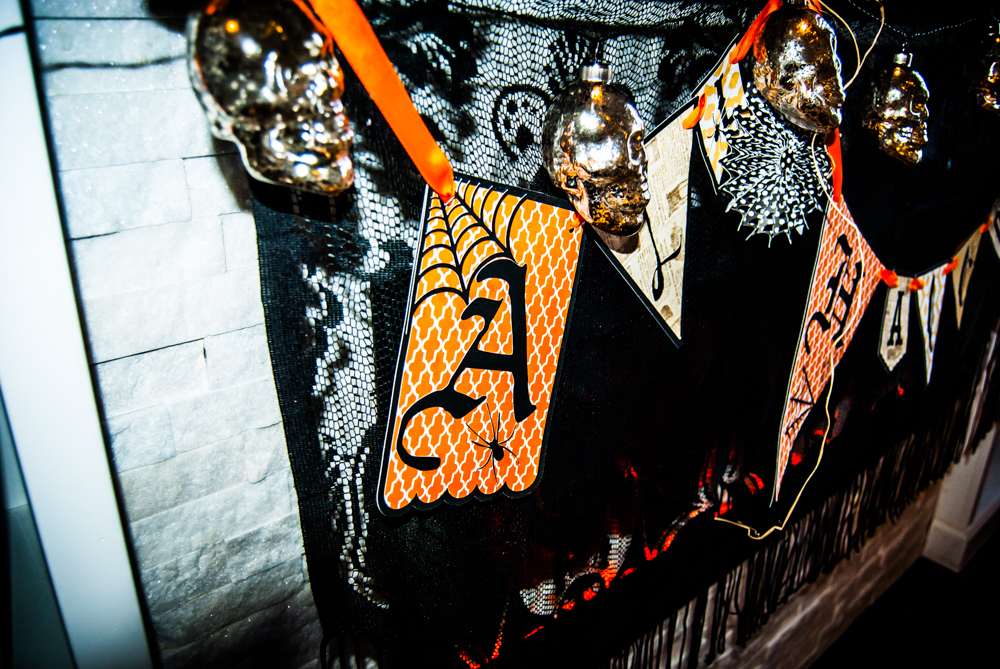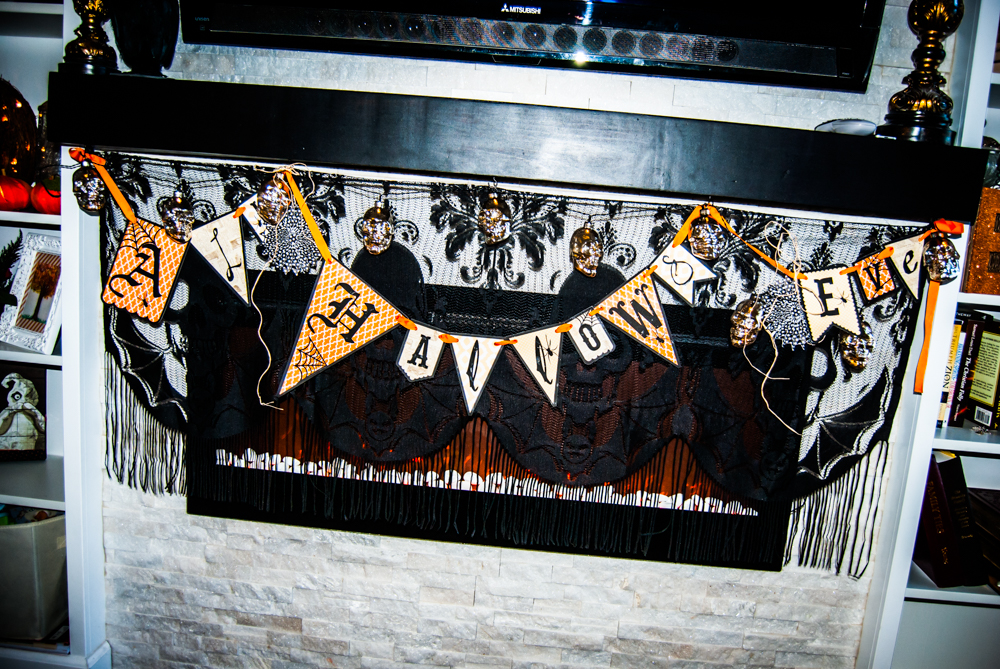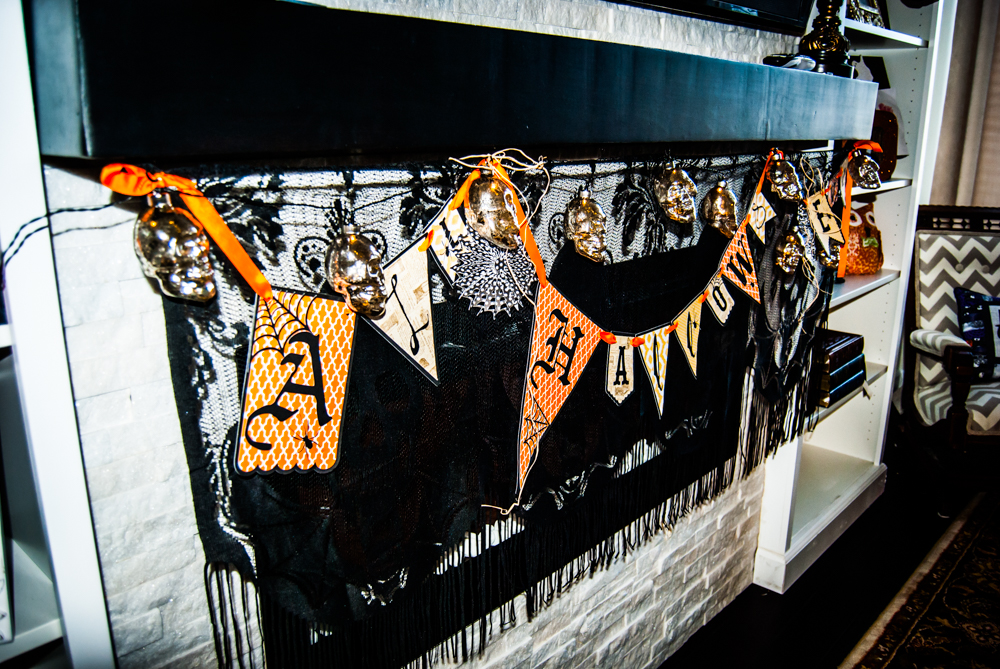 This is the All Hallows Eve Banner I made for my fire place.  I love it! It has on electric feel to it.
FREE printable all hallows eve banner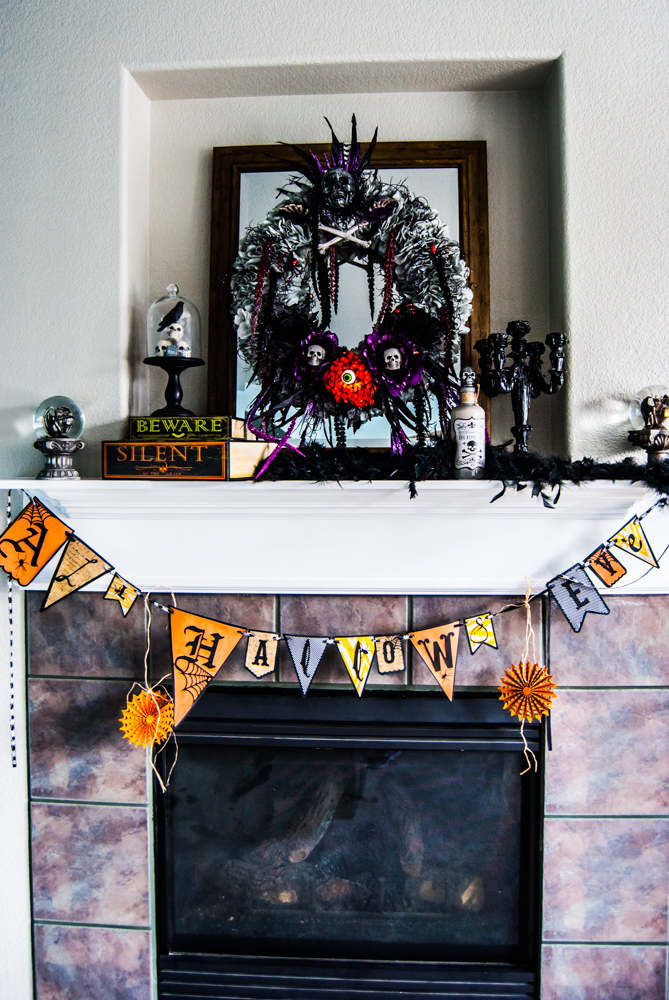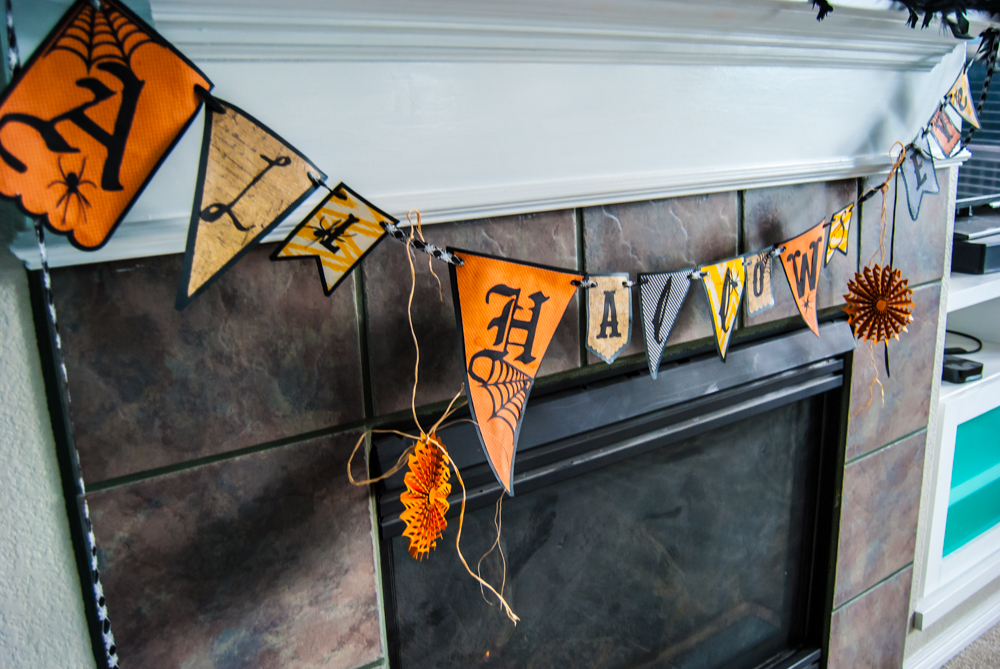 This is another upclose of the All Hallows Eve banner my friend made. She used different colors than I did! Hers turned out beautiful. The printable banner will have slightly different backgrounds because we used assorted colors of card stock paper from Joanns to complete these. Please be sure to send me a pic if you print your banner…I would love to post a picture of the printable version on my website.