Gingerbread House Royal Icing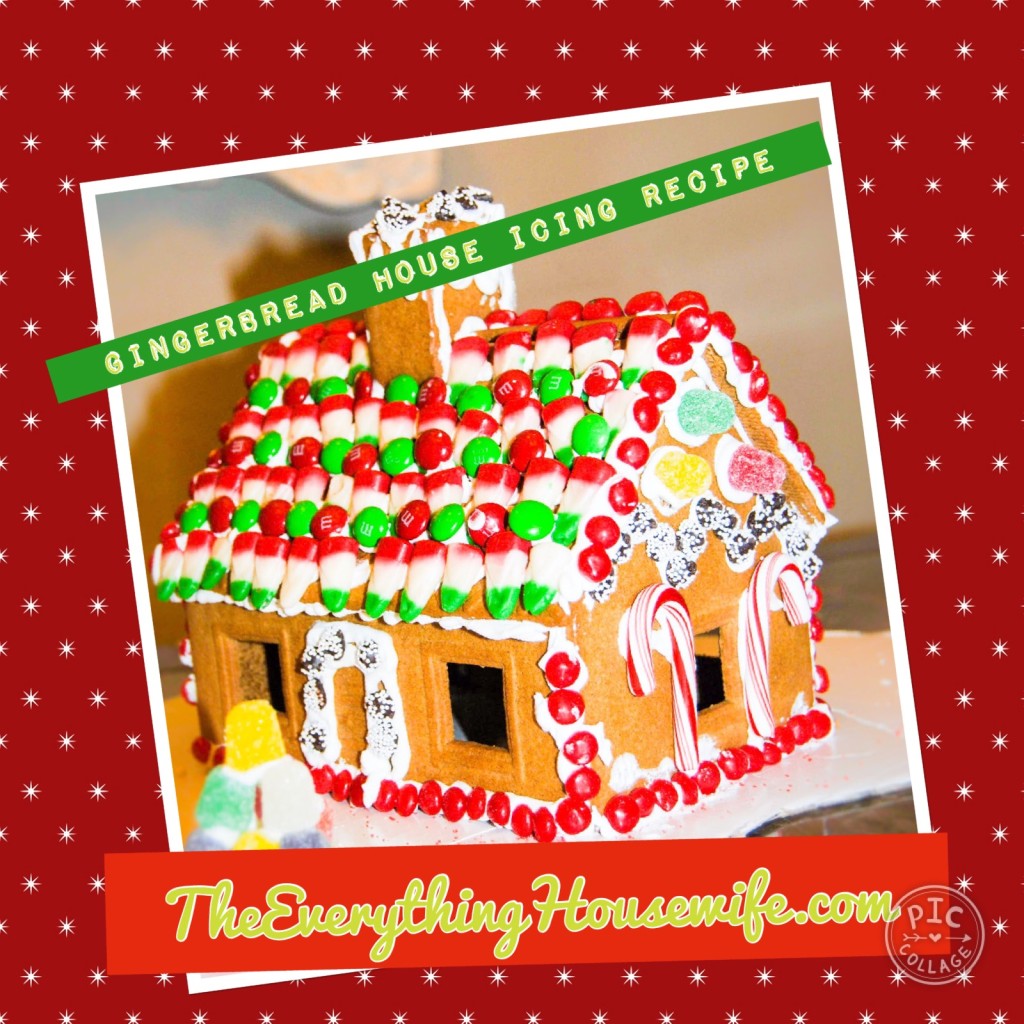 Gingerbread Houses with Royal Icing Recipe for the Cement
A little over a week ago, my family headed over to a friend's house to decorate gingerbread houses.  Believe it or not, it was my first time decorating a gingerbread house.  I used a kit that we bought at IKEA when we there purchasing Billy Bookcases for our entertainment center IKEA hack.   I wonder…because the gingerbread house was from IKEA, does that make it a Gingerbread house IKEA hack???
When making gingerbread houses, its important to use a really stiff frosting.  I used a basic royal icing recipe and it turned out great!  Royal icing is also what I use to write phrases on cakes or when I want a really stiff decoration.  Although, in my opinon, it doesn't taste very good.  You wouldn't want to use it on entire cake.  Buttercream frostings are my favorite tasting frostings for a cake, and I use royal icing for minor details—mostly because of flavor, but also because royal icing dries very hard—making it the perfect cement for your gingerbread houses.
This royal icing was more than plenty to decorate two small houses!   After decorating the houses, one thing I realized was that I should always use a pre-boxed kit.  I don't think I have the skill level to build one out of regular graham crackers.  The kit made things fairly easy.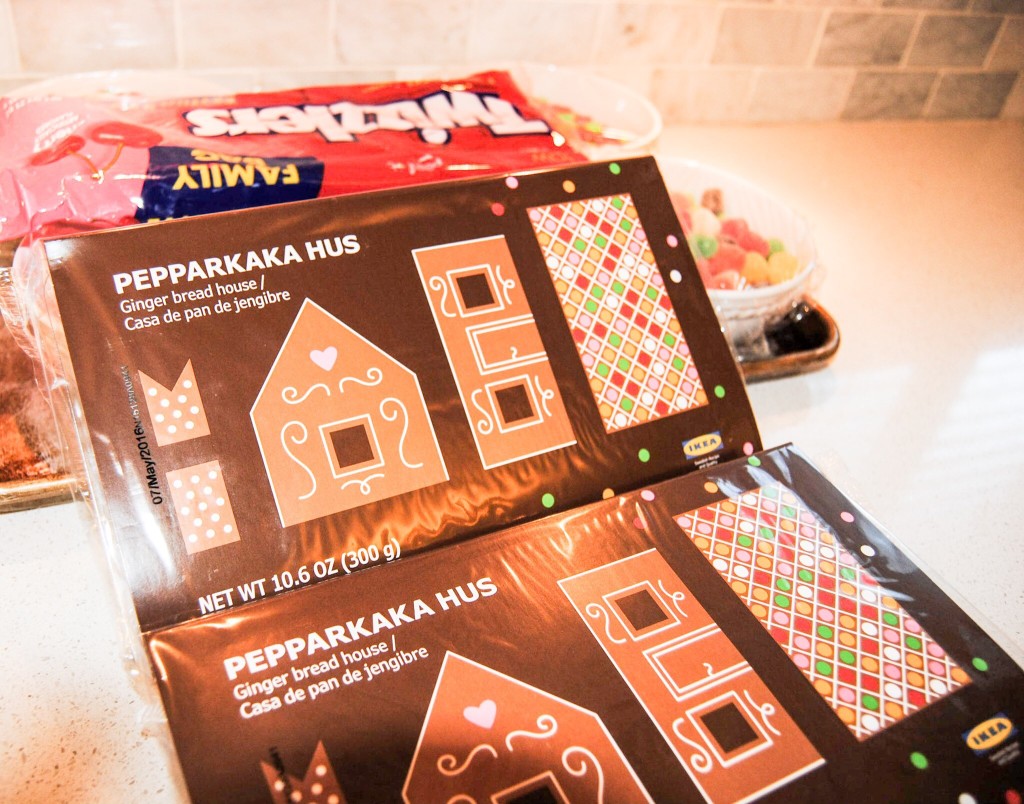 As for candy, I found Christmas Candy Corns.  They worked great for the shingles.  My husband draped his roof with frosting in a really neat patter—I didn't have the skills for that.  His turned out great as well.  Here is a sample of all the candies we used.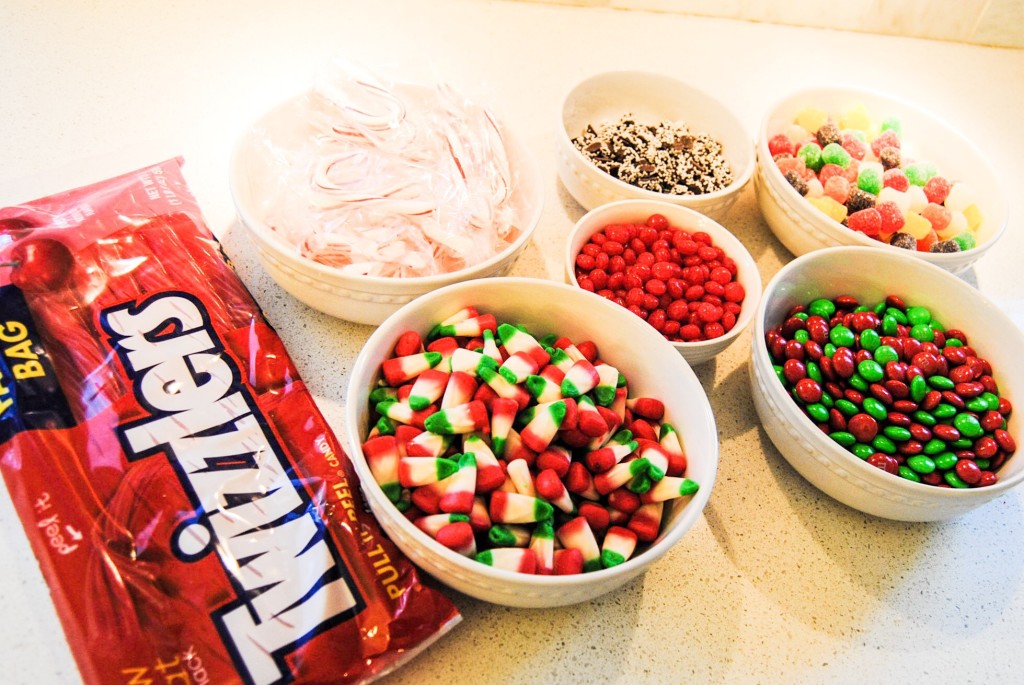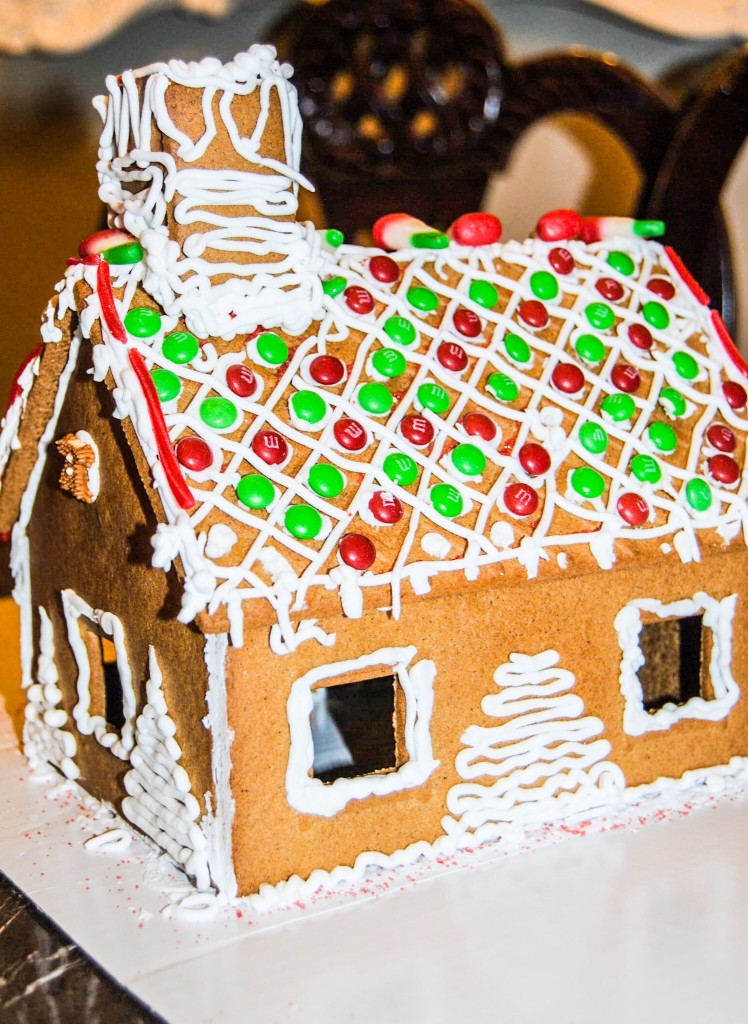 This  is recipe we used for icing.  It was great, and we had leftovers after completing two houses!  I hope you can make time this holiday season to build a gingerbread house!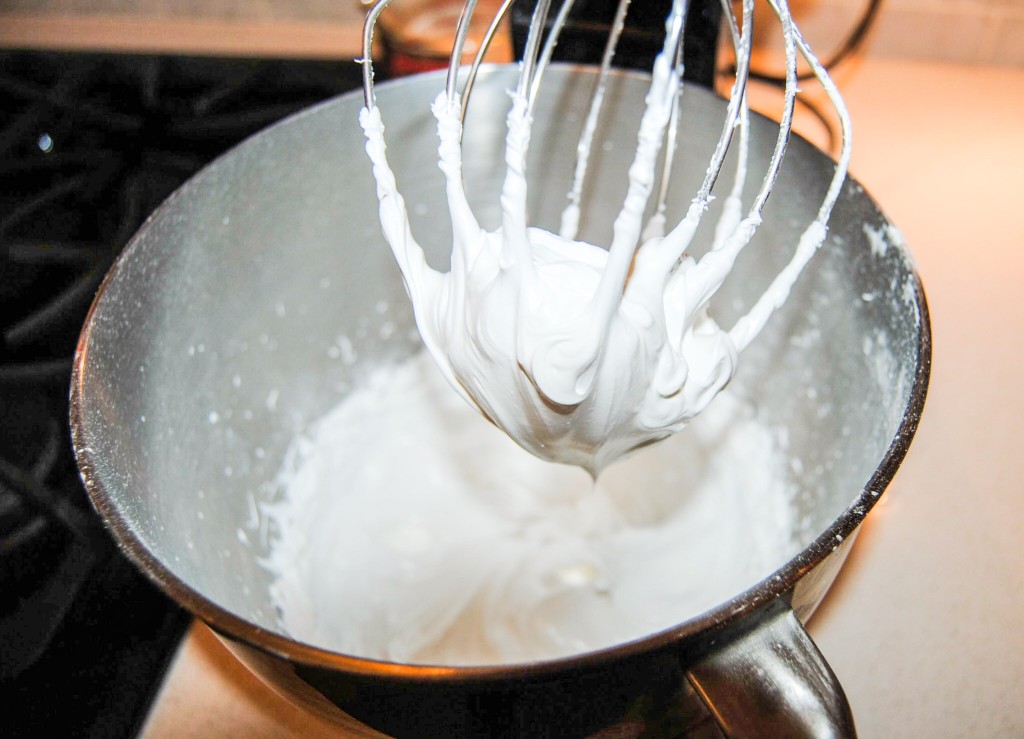 Gingerbread House Royal Icing
1 ½ Tablespoons Meringue Powder *(you can find this in the cake decorating section at Walmart)
2 cups powdered sugar
2 ½ Tablespoons warm water
Beat for 10 minutes on high speed with whisk attachment.  Frosting should have a glossy appearance similar to meringue.  Use immediately or fill into piping bag, as frosting dries out and hardens quickly.