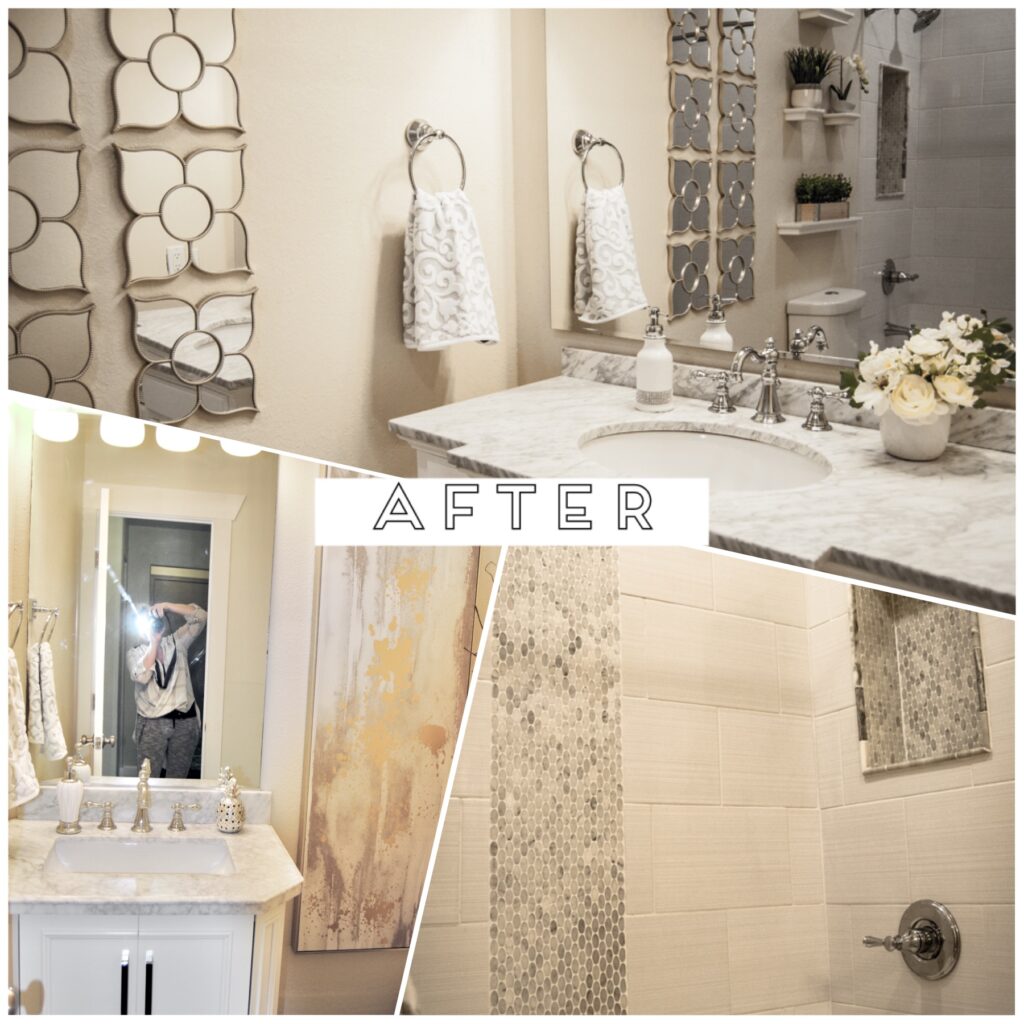 In this renovation project, we converted the tiny master closet and jack-and-Jill master bath to a full master bath in the bedroom, and a half bath for the main floor.  This renovation project cost us around $3,000 to complete.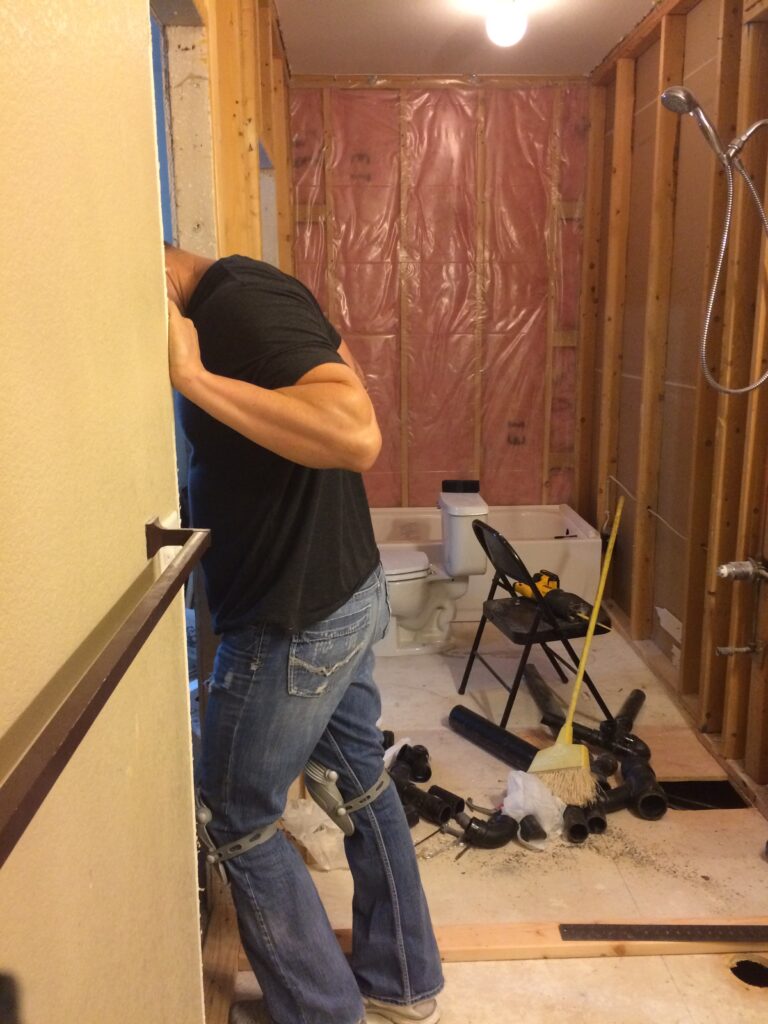 IT'S WEIRD, I KNOW
In our Colorado home, we didn't have a master bath—I know, weird!  The "master bath" was actually a small Jack-and-Jill bathroom that was shared with the main floor.   The home was a foreclosure when we purchased it, and so we got a great deal, but it needed a lot of work, and the home definitely had a lot of design issues.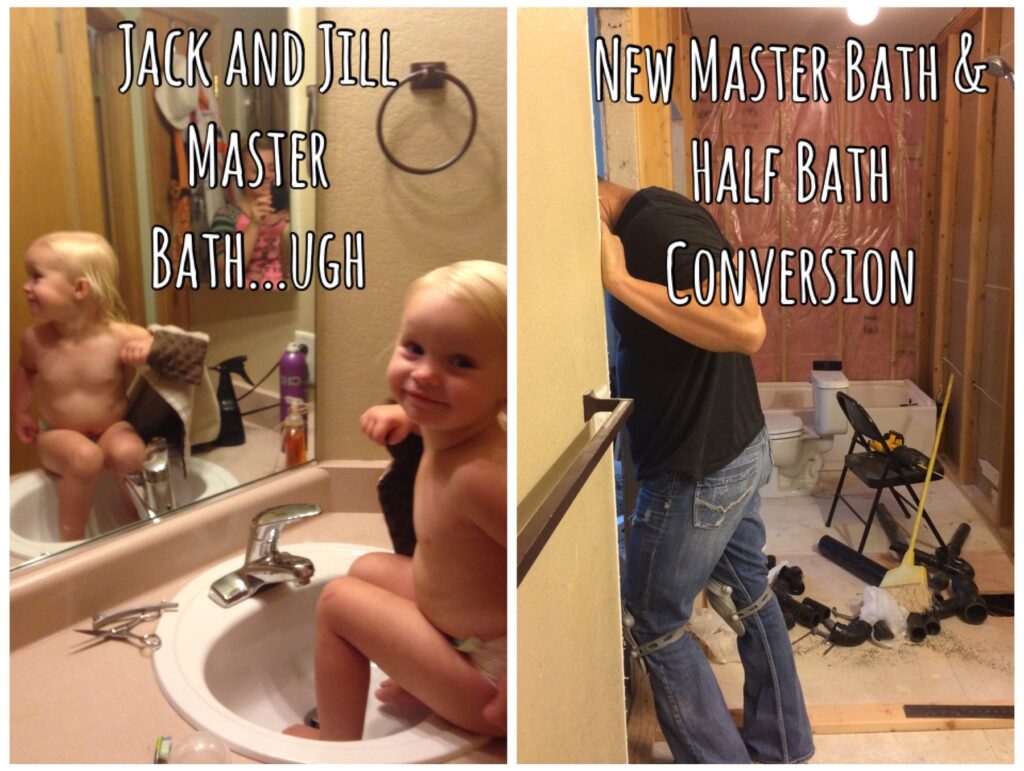 LOOKING INTO THE FUTURE
This renovation was "bigger than us" and was more than just a master bath remodel. It involved creating an entirely new Master Closet, Master bath, Broom Closet, Half Bathroom, and master bath. This renovation required us to "see into the future" to create an entirely new design for our main floor.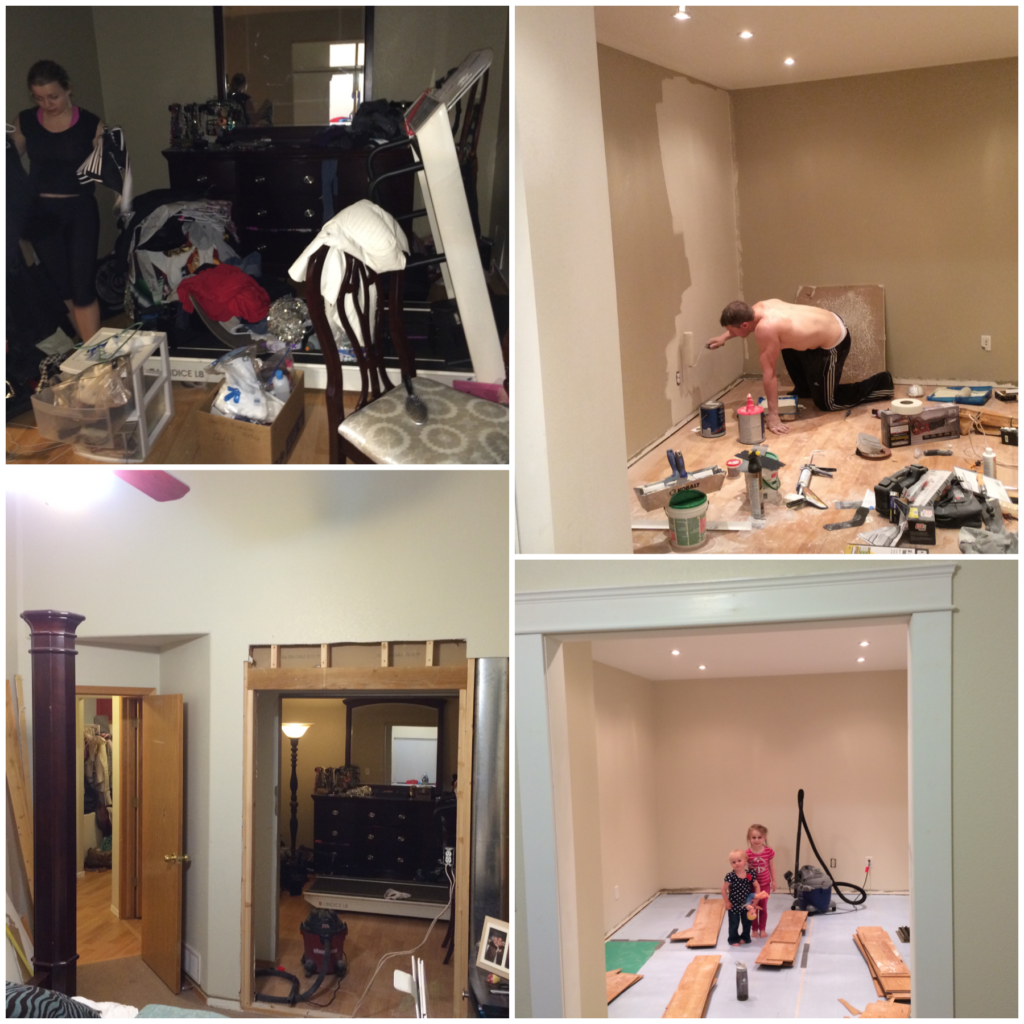 THE CLOSET RENOVATION WAS PART OF THE BATHROOM RENOVATION
We had to mentally plan not just for a new master closet, but for every other renovation that would take place before we could even begin. It required us to "live" in construction for a while, while tackling a room at a time. But in the end, the results were stunning! When we "built the closet" of our dreams, we put not only a new master bath renovation into our design plans, but a hall bath, and an extra broom closet. The previous tiny, master closet and jack-and-jill bath were going to undergo a conversion to a new Master bath and small half bath.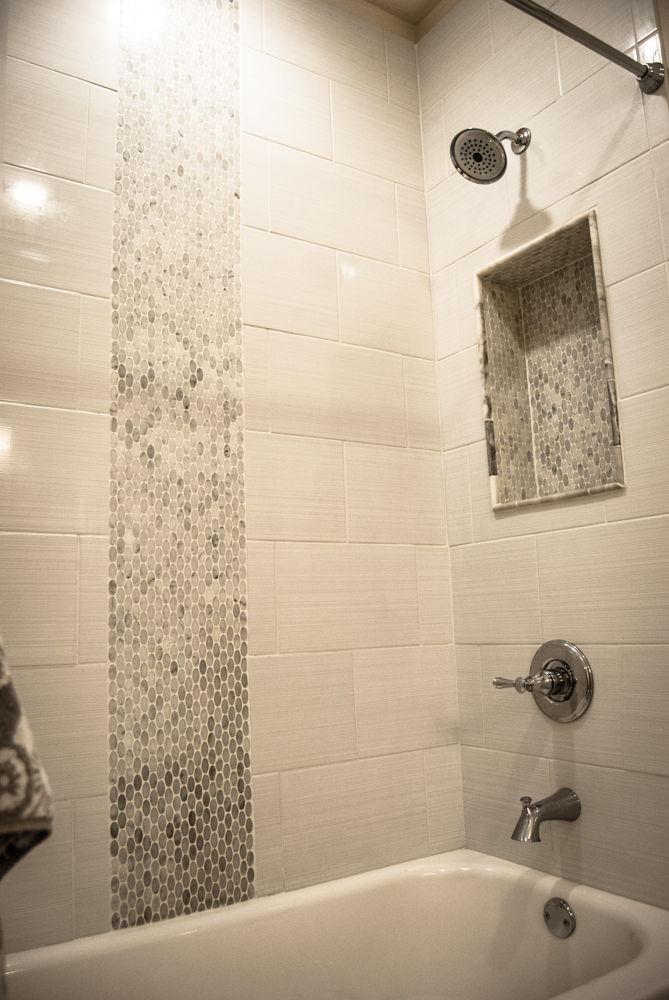 IN LESS THAN AN HOUR
The changes we made to this home were worth every bit of effort.  The master bath and half bath came out beautiful.   When we finished this project, we put our home on the market.  There weren't any other homes on the market, in this price range, like ours!  We had all the bells and whistles!  In the end, we had an offer within an hour of putting it up for sale.