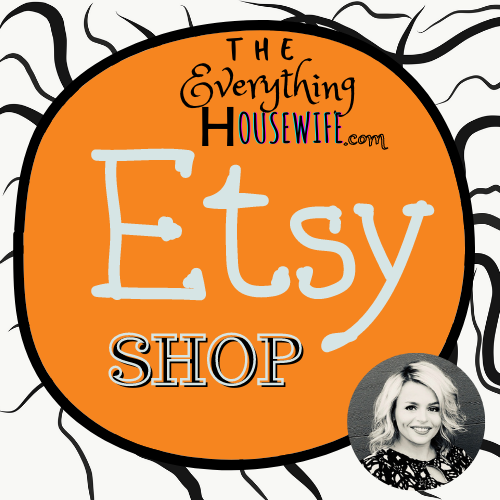 VISIT MY ETSY SHOP HERE
I'm working on a new thing! I just opened an Etsy shop, and I will be adding items as they are created! Thank you for taking a look at my shop! I'm excited to add more items to my shop in the coming weeks! Thanks for following along! Hope you're having a magical holiday season!
WHO AM I?
The Everything Housewife is owner and operator of the website TheEverythingHousewife.com, "Where You Can Find A Little Bit of Everything." She is also the author and illustrator of the children's "Realm of Halloween" book series! Please take a stroll on her Etsy shop to see more of her handmade creations, and visit her website for more recipes, crafts, DIY projects, and holiday fun!