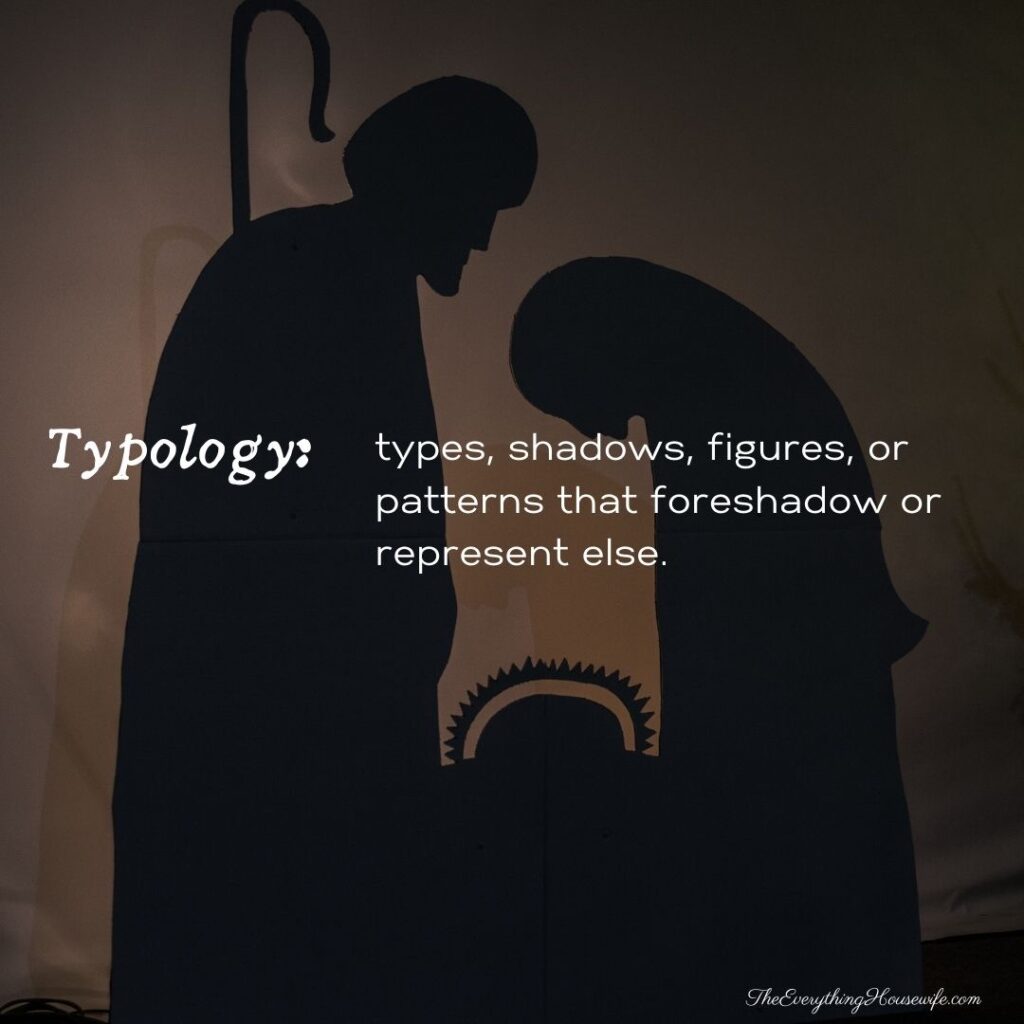 A PATTERN OF STUDY
If you've never read my series titled "The Twelve Days of The Nativity," it is a fascinating read for those who enjoy typology. One of my favorite "patterns" of biblical study is typology. Typology is "just a fancy way of saying symbols, foreshadowing, or you guessed it, types of an object that represents something else. In the Jewish sacrificial system, they sacrificed a lamb at Passover. This was a type. In the New Testament, Jesus becomes the ultimate Passover lamb sacrifice." (Source: christianity.com)
You will find the use of "typology" all over in my Nativity article series—even in many of my other writings, including my Halloween children's book series! I love symbolism. It is the language in which God speaks to me! I hope you enjoy the series. For me it was a labor of love!
TO LEARN MORE ABOUT TYPOLOGY
This is one of my favorite videos that explains basics of typology and how it is applied in Biblical study. It's worth a listen!
READ THE SERIES HERE