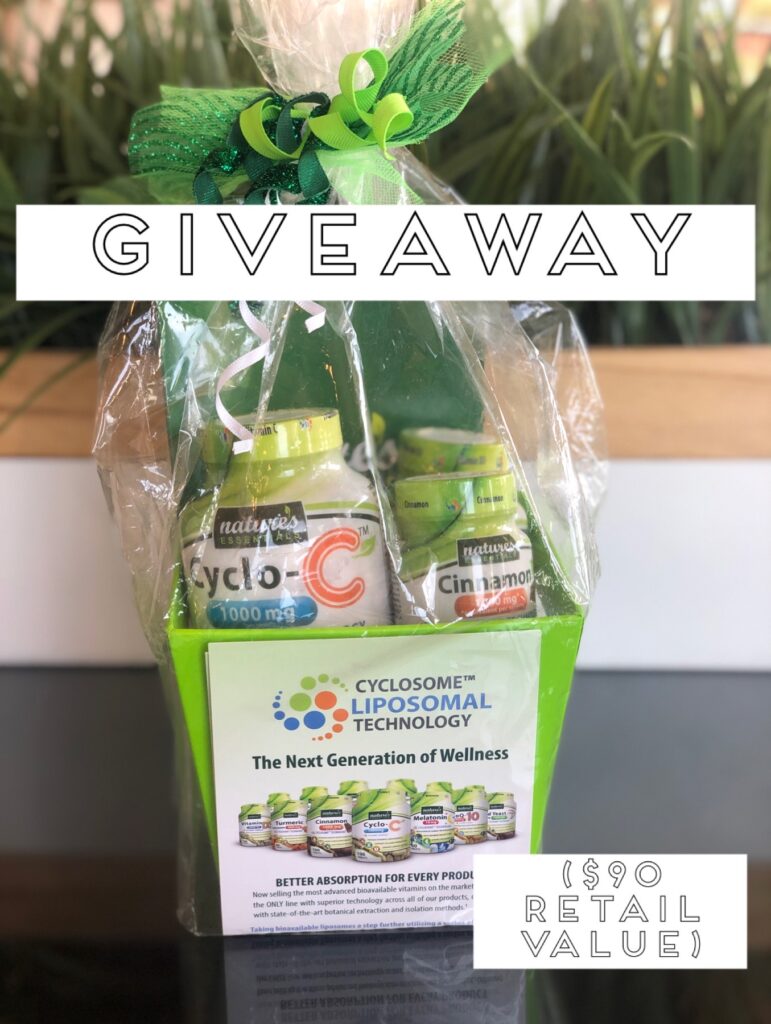 I will be giving away several Wellness Baskets worth a $90 Retail Value. These baskets were donated by Nature's Essentials and contain a bottle of Vitamin C, Vitamin D3, as well as a Cinnamon made with Liposomal and Cyclosomal technology (you can read about what that is HERE in my article titled Breakthrough Science Used to Treat HIV and Cancer Patients, Now Used on Your Vitamins).
HOW TO ENTER
Go To Facebook:
"Like" The Everything Housewife Facebook Page
"Like" Nature's Essentials Facebook Page
Tag your friends in the "comments section" of THIS Facebook post on my Facebook Page (tag friends who you think might be interested in this drawing or the type of content I publish on The Everything Housewife). EVERY friend you tag, counts as an additional entry for you in this drawing. So tag away!
I will be selecting 3 winners! These drawings will occur on Monday April 27th, Wednesday the 29th, and Friday May 1st. So keep tagging throughout the week, all your entries will stay in each drawing from the beginning to the end of the week.