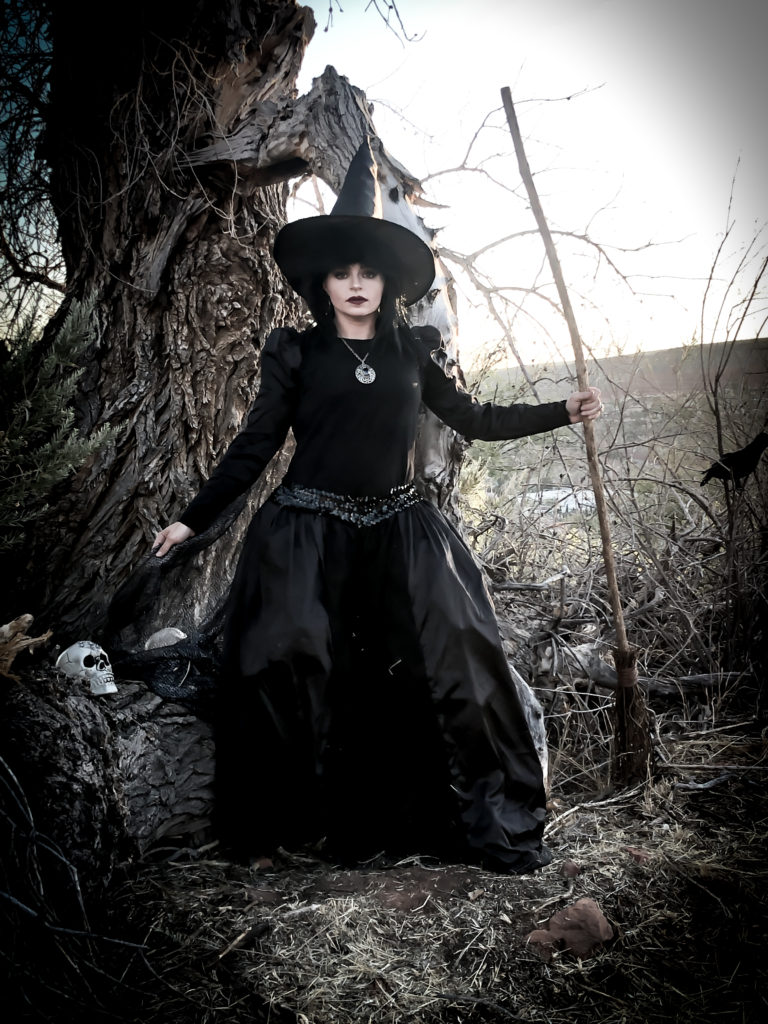 MY NINE-YEAR-OLD HAS GOT SKILLS!
You'll never believe who did the photos for this PhotoShoot—my nine year old daughter! Looks like we have a budding photographer in our family. She used my iPhone 10 to take the photos (that's right, just a phone), and then I edited the photos with Adobe Lightroom.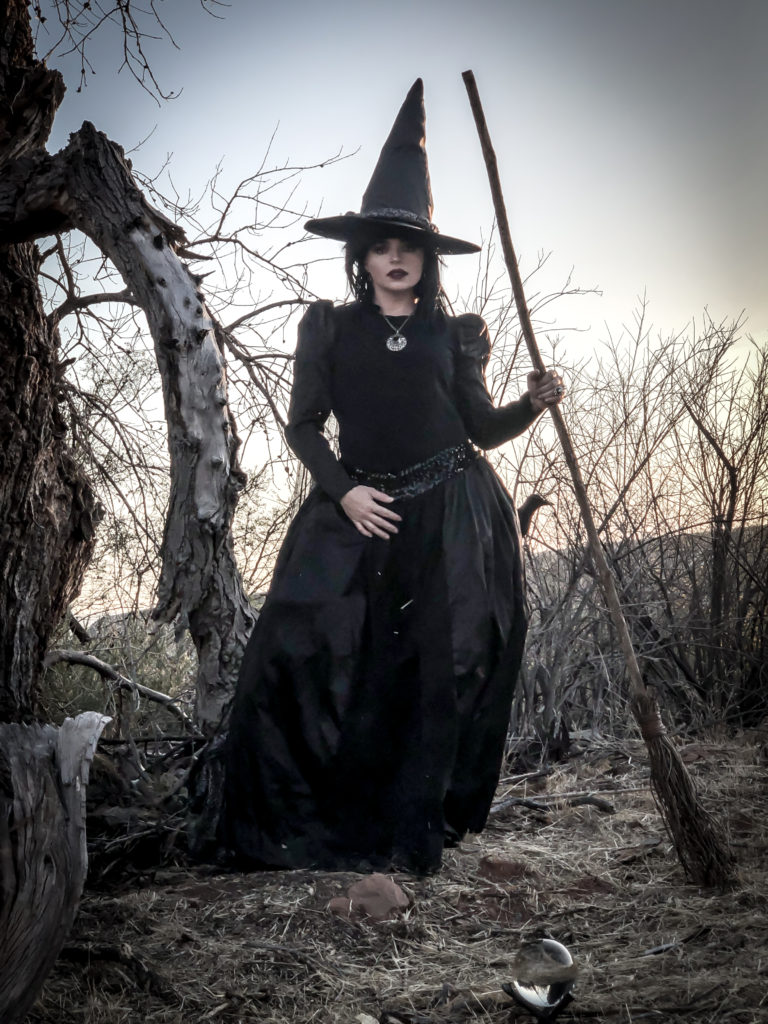 THE RIGHT LIGHTING AND SCENERY
The right lighting and scenery works wonders with photography. I had been eyeballing an old dead tree trunk I saw on the side of the road for the last few weeks that I thought would work perfect for this shoot. We drove up to the hill at sunset and my nine year old began taking photos. I was blown away with the results when we got the photos edited.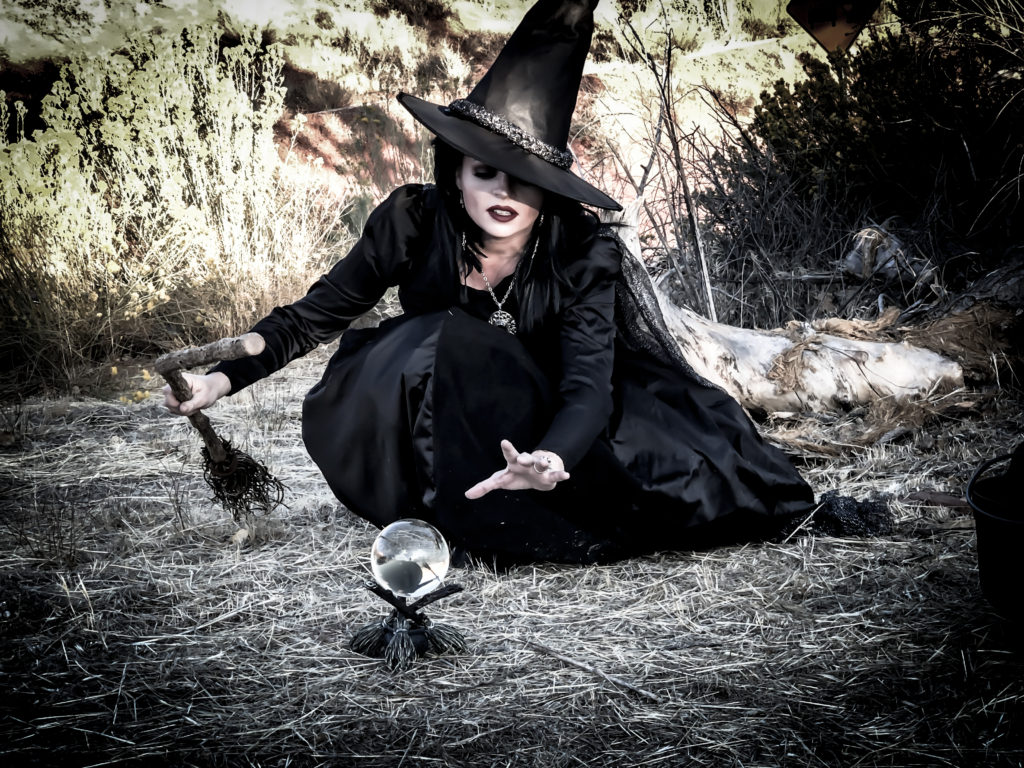 YES!! I MADE THE WITCH DRESS!
YES!!! I made the witch costume, and no I didn't make it out of curtains, but yes I made it out of a free box of fabric someone was getting rid of (a big thank you to that friend).    I don't like to spend a lot of money on costumes or projects—for me that defeats the purpose and I might as well just go buy it instead of make it.  There has to be a balance so that I enjoy the process of creating without defeating the purpose with excess cost.   Some of my most beautiful creations have cost me nothing—one mans junk is another mans treasure ( and that includes my own junk)!   The process of designing it, and then experiencing the finished project is what most excites me.