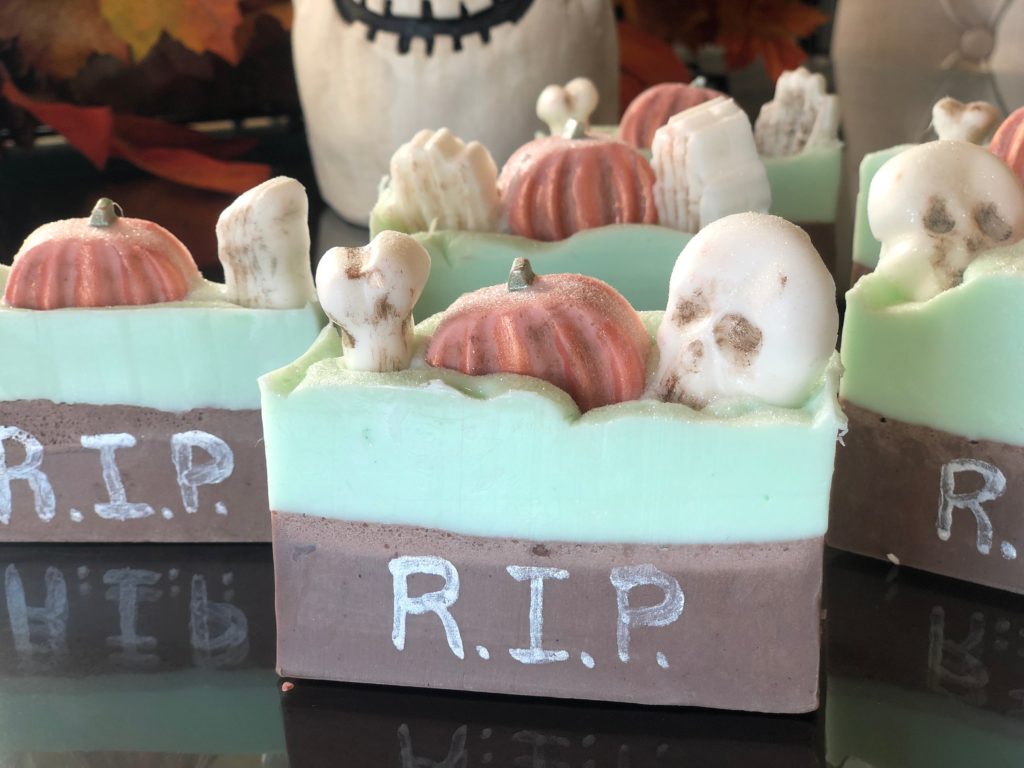 Handmade Halloween Soap—so easy you just MELT AND POUR
Handmade Halloween Soap—so easy you just MELT AND POUR! I love melt and pour soap. It's easy to use and a fun craft that I can get done in just a couple hours. Melt in the microwave, add your scents, add your mica powder for coloring, pour in the molds and wait until it dries! It's that simple. I like to occasionally throw in a few extra cute details like glitter and decorative toppers…and that's what makes it fun. I hope you enjoy this melt and pour project. It's an easy, fun project that your family and friends will love receiving as a Halloween gift!!!!
WHO IS THE EVERYTHING HOUSEWIFE?
The Everything Housewife is the author of the children's "Realm of Halloween" book series. Her stories combine poetic imagery with beautiful morals where the lesson learned is always about becoming who you were meant to be. Browse her website for more FREE Halloween crafts, recipes, Halloween decorations and projects galore!!! And don't forget to check out her Halloween Children's Book series!
ENJOY THESE TWO-PART VIDEO SERIES ON MAKING YOUR OWN MELT AND POUR HALLOWEEN SOAPS!