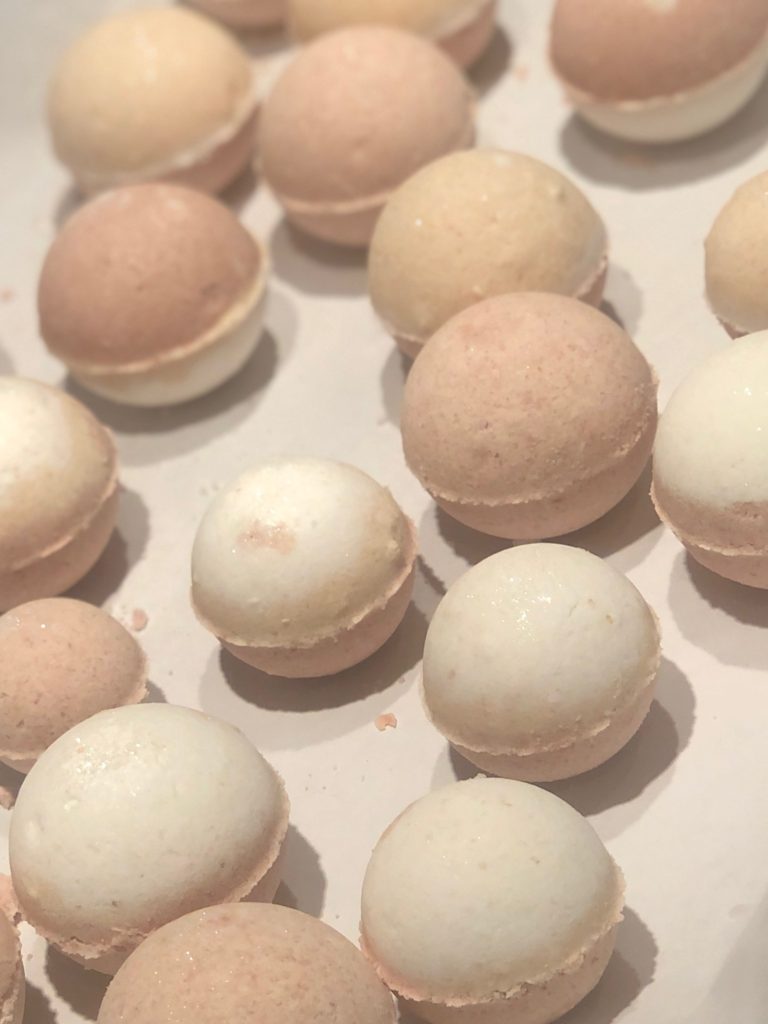 These Toxic Bath Bombs are scented with Pumpkin Spice, Harvest Spice, and Almond Scented essentials oils.   I will be using them in my Rest In Peace Kit for Mummies.   This kits is a Halloween Relaxation Kit for Moms! 
Toxic Bath Bomb Recipe
My recipe consisted of:
2 cups baking soda (if adding the full 8 tablespoons of oil, using 1/4-1/2 extra baking soda. The Bath Bomb should not stick to the insides of the mold)
1 cup epson salt,
1 cup corn starch,
1 cup citric acid,
1 Tablespoon water
4-8 Tablespoons of Coconut Oil (I used 8 but added extra baking soda for consistency)
Your favorite scents or essential oils
Glitter
Mica Powder for Color
Bath Bomb Molds
VIDEO TUTORIAL FOR MY BOMBS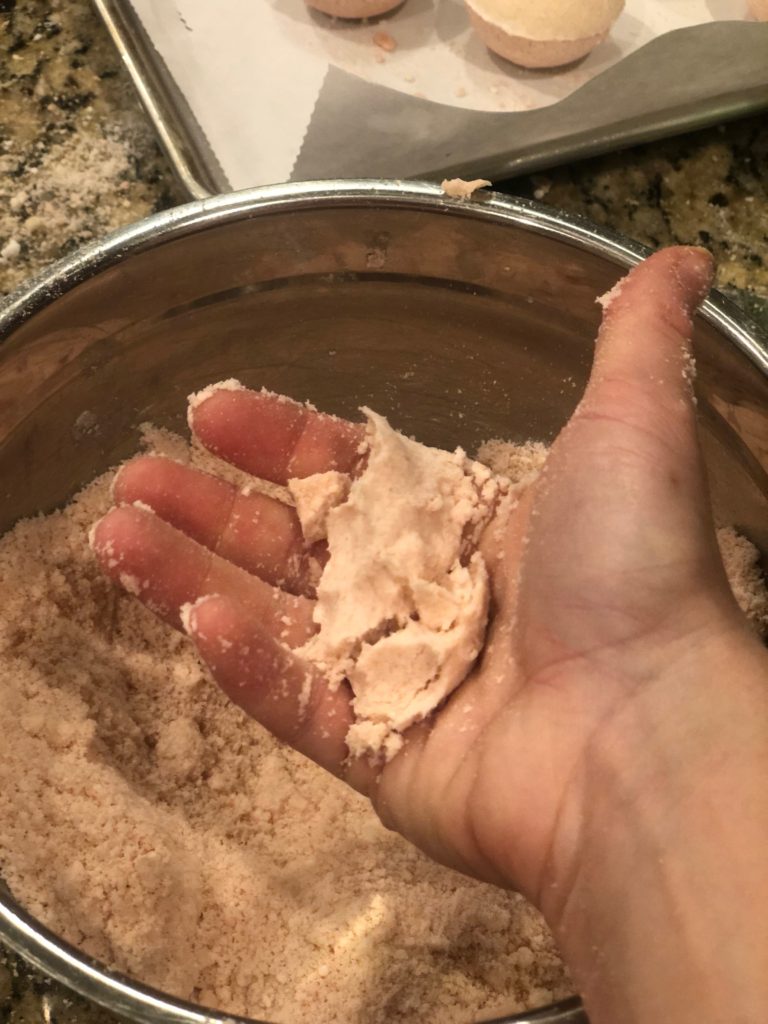 TIPS AND TRICKS FOR YOUR BATH BOMBS–A MUST READ!!!
1. Consistency Matters, and the wrong consistency can cause your bath bomb to crumble into dust. If your bath bomb crumbles, you may need more moisture in the form of oil or even a small amount of water.
2. Pack bombs tightly. Over-fill the mold before you press it together, and then press each side of the mold together firmly. You should be able to remove the bath bombs immediately from the mold.
3. If you add too much water, your bombs will crack. Avoid doing this.
4. If your bombs are sticking to the sides of the mold, you may have too much oil. An easy remedy is to add a little more baking soda. Or add less oil to your recipe next time. Consistency matters, but errors can be easily corrected
5. Bombs need to dry for at least 24 hours.
6. I avoid using olive oil and prefer coconut oils for my bath bombs. When I used olive oil, the oil went rancid quickly in my bath bombs. They didn't store well, or smell very good. Coconut oil has seemed to work better for me, and so I recommend using coconut oil for your moisture.
7. Beat the rim of the aluminum mold with a spoon or butter knife to shake the bomb loose from the mold.