CLICK HERE to Download your FREE R.I.P. Tag for Mummies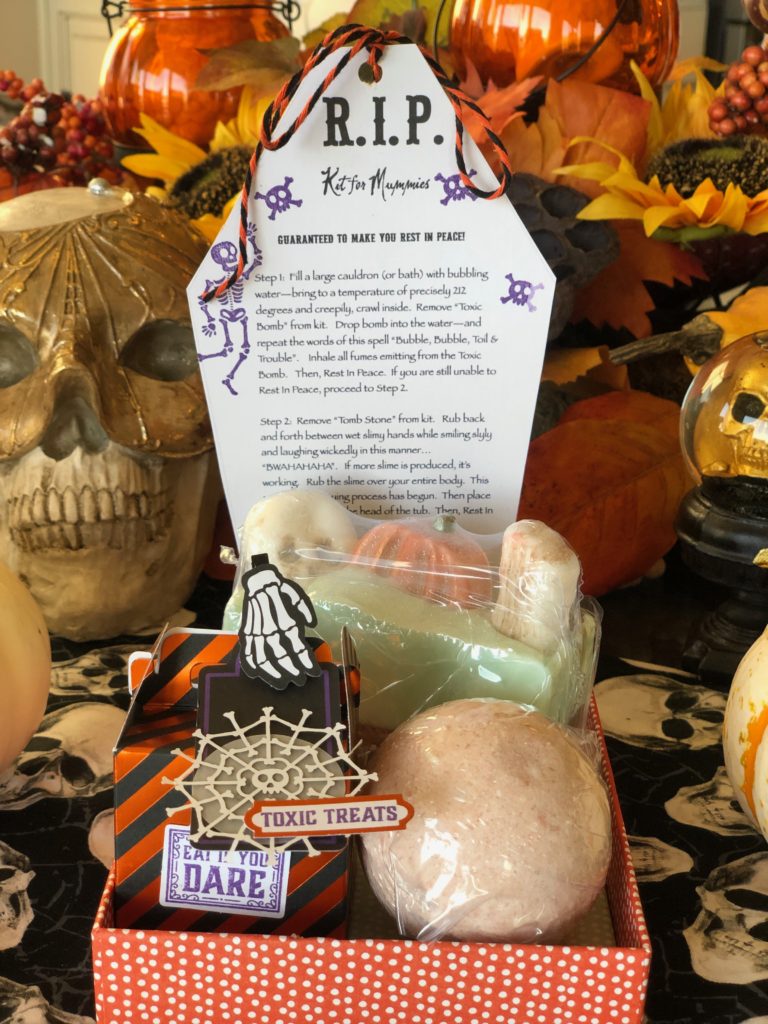 This Rest In Peace Kit for Mummies was beyond fun to put together! I sure did have fun making it, and delivering it to family, friends, and neighbors! The tag just ties the whole thing together–pun intended. I hope you enjoy making and sharing these kits with your family and friends. Attached in this post is a tag for Mummies and GrandMummies, and all the links to the handmade items. Don't all tired Moms deserve to Rest In Peace this Halloween Season!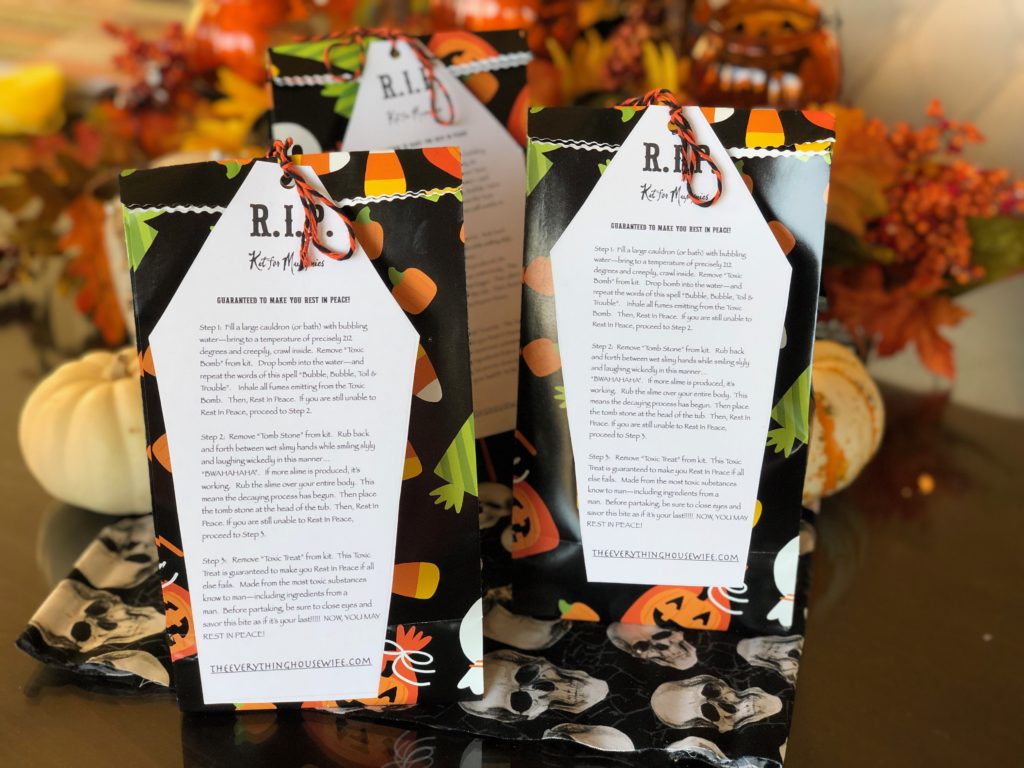 WHAT'S INSIDE THE KIT?
In this kit I included a handmade bar of Halloween Pumpkin Spice Soap, A Harvest Almond Scented Bath Bomb, and a Handmade Chocolate Pumpkin Spice Treat. All the links to these projects are below.
PRINTABLE PDF TAGS:
TAG FOR MUMMIES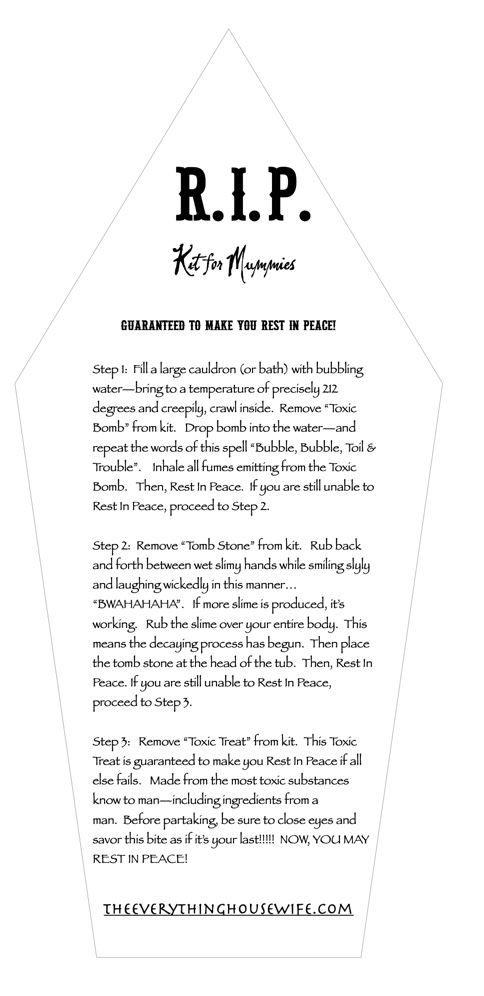 Heres a Tag for GrandMummies!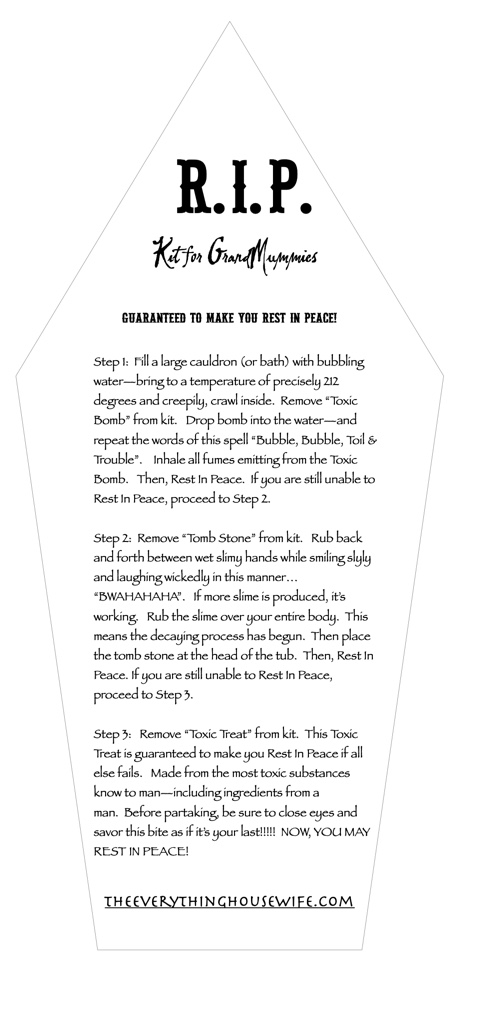 https://theeverythinghousewife.com/handmade-halloween-soaps-pumpkin-spice-scented-so-easy-you-just-melt-and-pour
https://theeverythinghousewife.com/handmade-toxic-treat-boxes-stamp-it-up-kit/