The Everything Housewife is the author of the children's "Realm of Halloween" book series, and the ongoing, "History of Halloween" article series. The Everything Housewife takes her readers into The Realm of Halloween where they discover their own "light within." Her stories combine poetic imagery with beautiful morals where the lesson learned is always about becoming who you were meant to be. Order your copy of "Alora, The Birth of a Good Witch," and "Pumpkin Spice" today!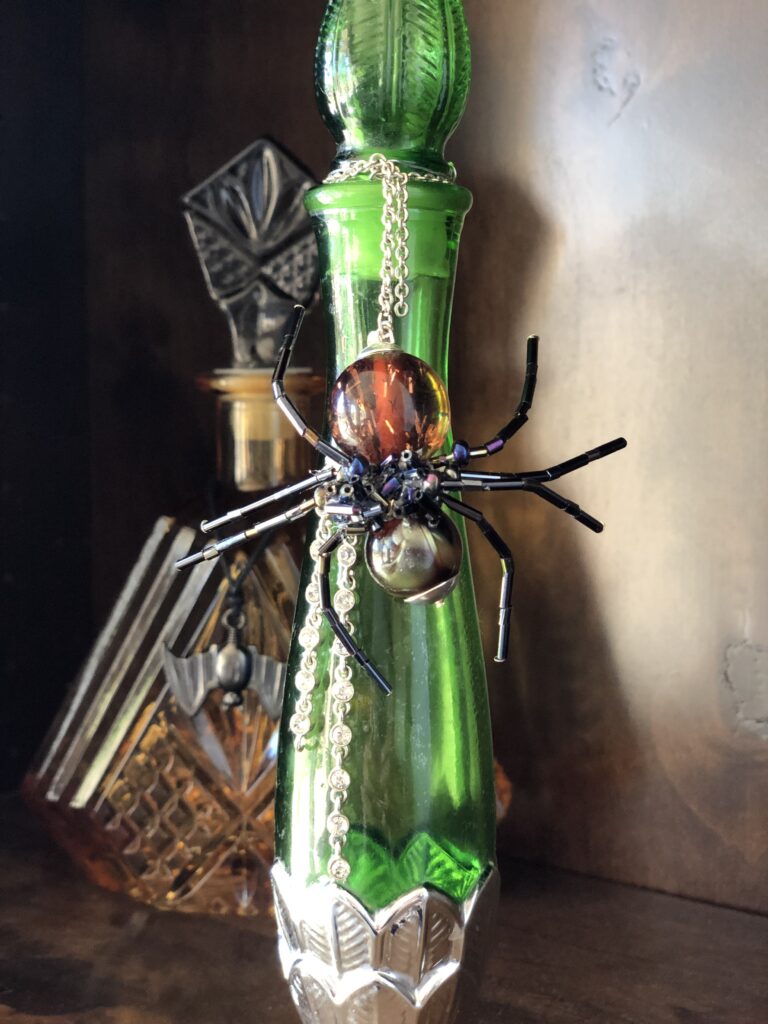 GRANDMA'S AVON BOTTLE
When I was a little girl, I used to love looking at my Grandma's Avon Perfume bottles that she collected. She had a whole shelf of them in her bathroom—and at the top of the list, this glass green bottle was my favorite. I begged her for it. She eventually caved, and she always did, and gave me the bottle. My sisters and I used to play with the bottle and pretend that we were witches making potions and casting spells. But as I have aged, I have wondered what is the best way to display this beautiful green bottle that belonged to my grandma…well, I think grandma would be proud!
BECAUSE SPIDERS CAN BE BEAUTIFUL TOO
Watch this high speed video, where I make my own its bitsy spider for Grandma's perfume bottle in less than an hour! The spider is made out of leftover beads, broken jewelry, and I repurposed Grandma's avon bottle. I think she came out beautiful!