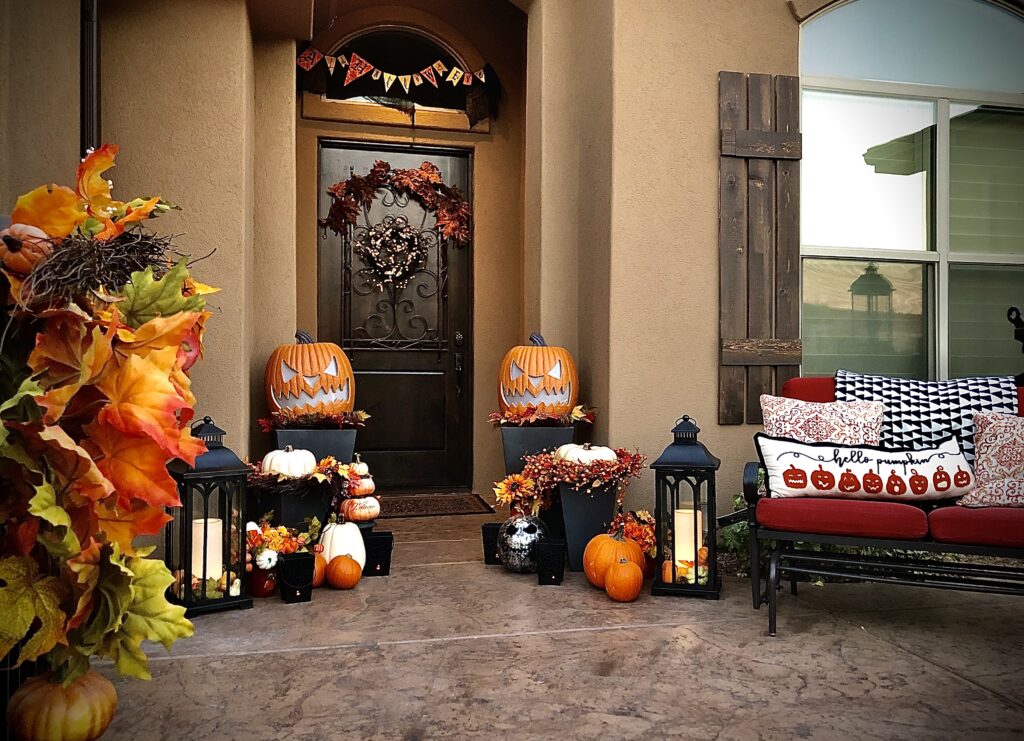 A Halloween Entry To Die For!!!!!! In this article, be sure to check out these spooktacular tutorials for fall flower arrangements, fall lanterns, and free printable Halloween banners to help spruce up your halloween entry decor! Happy October from The Everything Housewife! (Scroll Down All the way to the bottom for lots more photos of this project).
The Everything Housewife is the author of the children's "Realm of Halloween" book series, and the ongoing, "History of Halloween" article series. She loves anything and everything about Halloween! The Everything Housewife takes her readers into The Realm of Halloween where they discover their own "light within." Her stories combine poetic imagery with beautiful morals where the lesson learned is always about becoming who you were meant to be.
Order Your Copy of "Alora, The Birth of A Good Witch" and "Pumpkin Spice" today.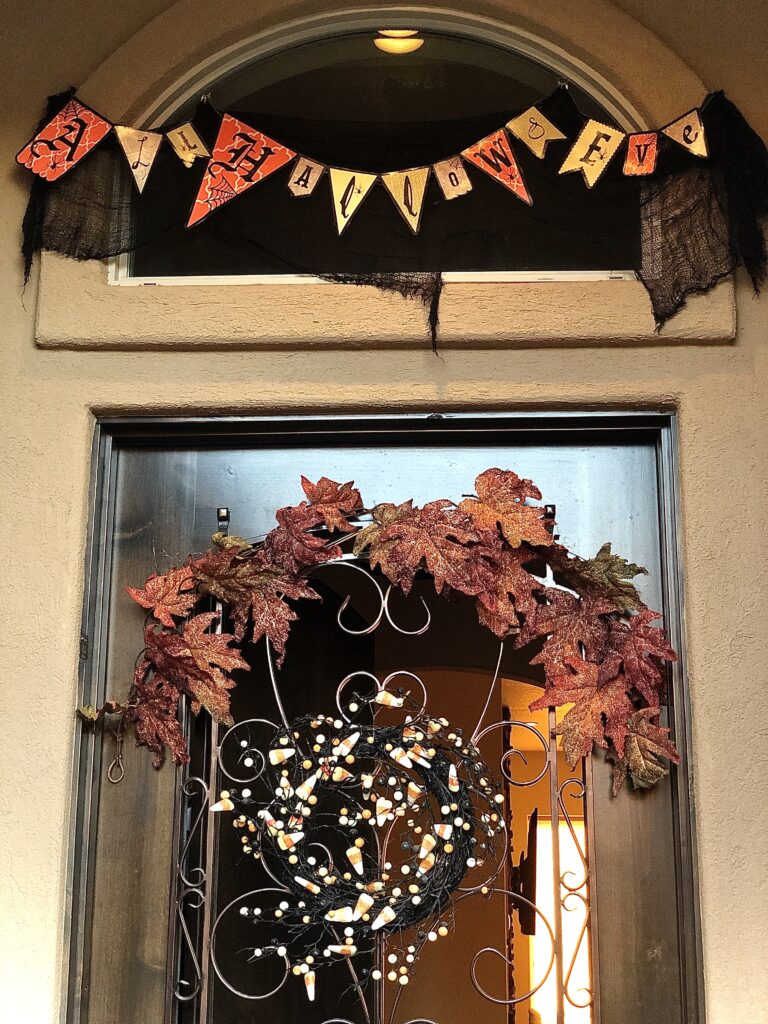 THE HANGING BANNER
I love how this Halloween entry turned out! To complete this entry, I have several tutorials that will help you out. For the hanging All Hallows Eve Banner over the door, you can download it for free HERE.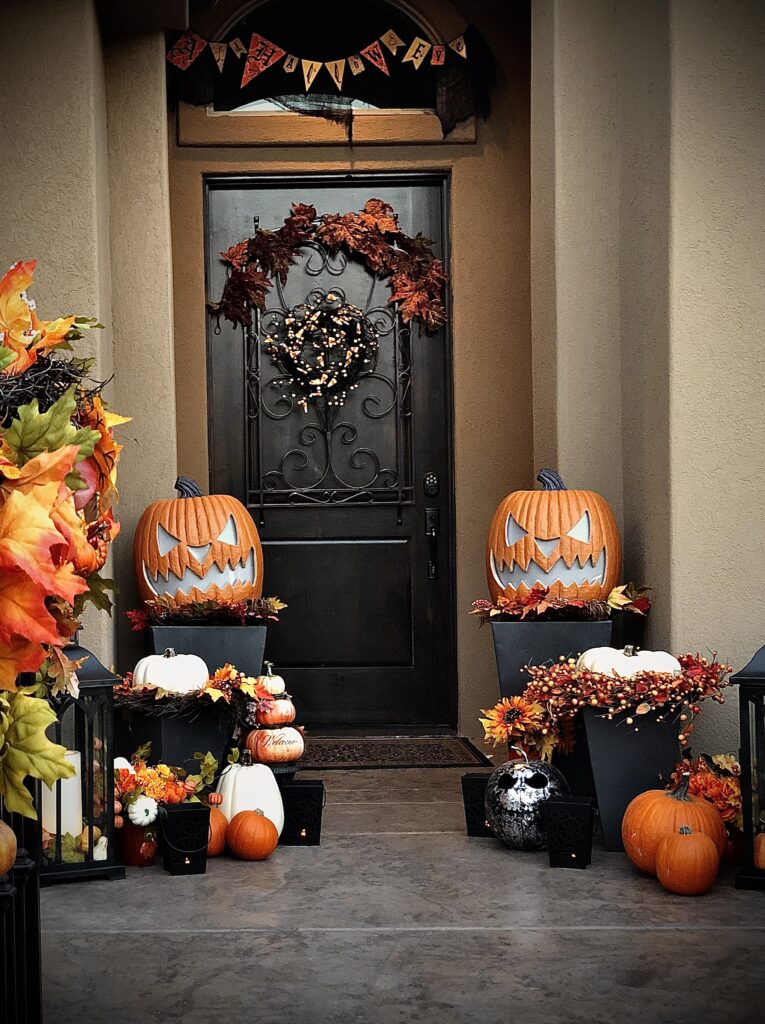 THE FLOWER ARRANGMENTS
I love making fall flower arrangements out of supplies from the dollar tree. For a full tutorial on these flower arrangements used in my entry. Check out this article I wrote on easy "Dollar Tree Halloween Flower Arrangements" HERE.
FALL LANTERNS
I recently cleaned up some old lanterns that I had by adding a coat of farmhouse black paint, and then filling them with electric candles and pumpkins and leaves. You can watch a full tutorial for how easy this project was right HERE.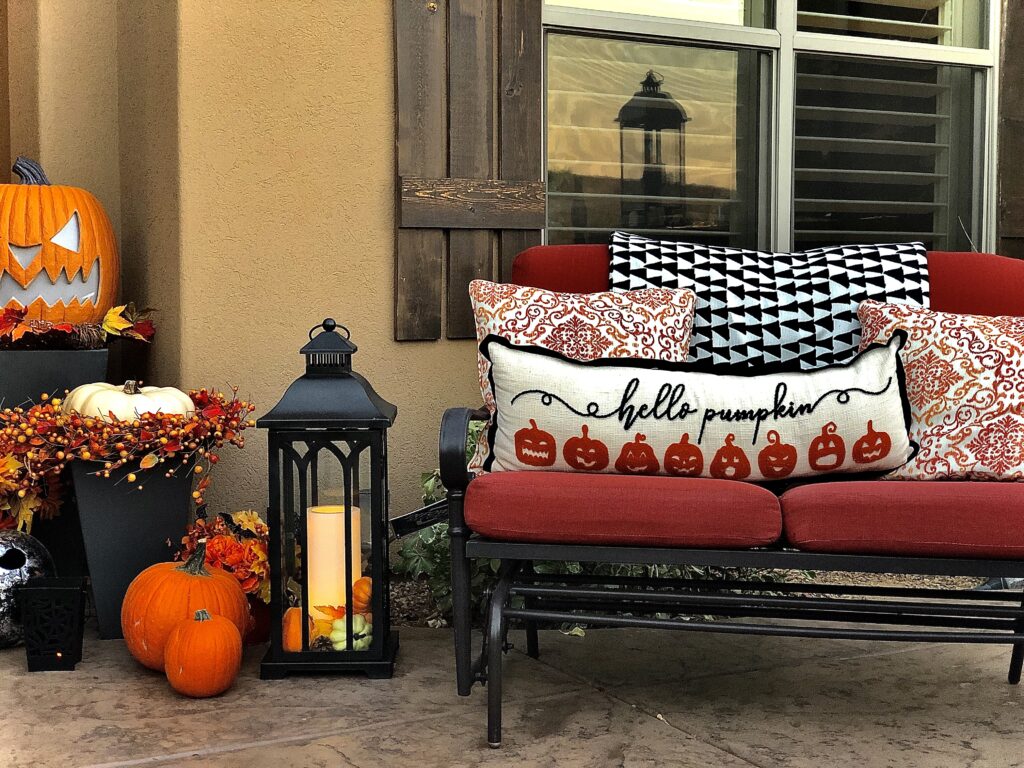 OTHER HALLOWEEN DECOR IDEAS AND PHOTOS BELOW (SCROLL DOWN).
For more Halloween Decor Ideas, be sure to check out my other posts on spooktacular Halloween Decor Below!