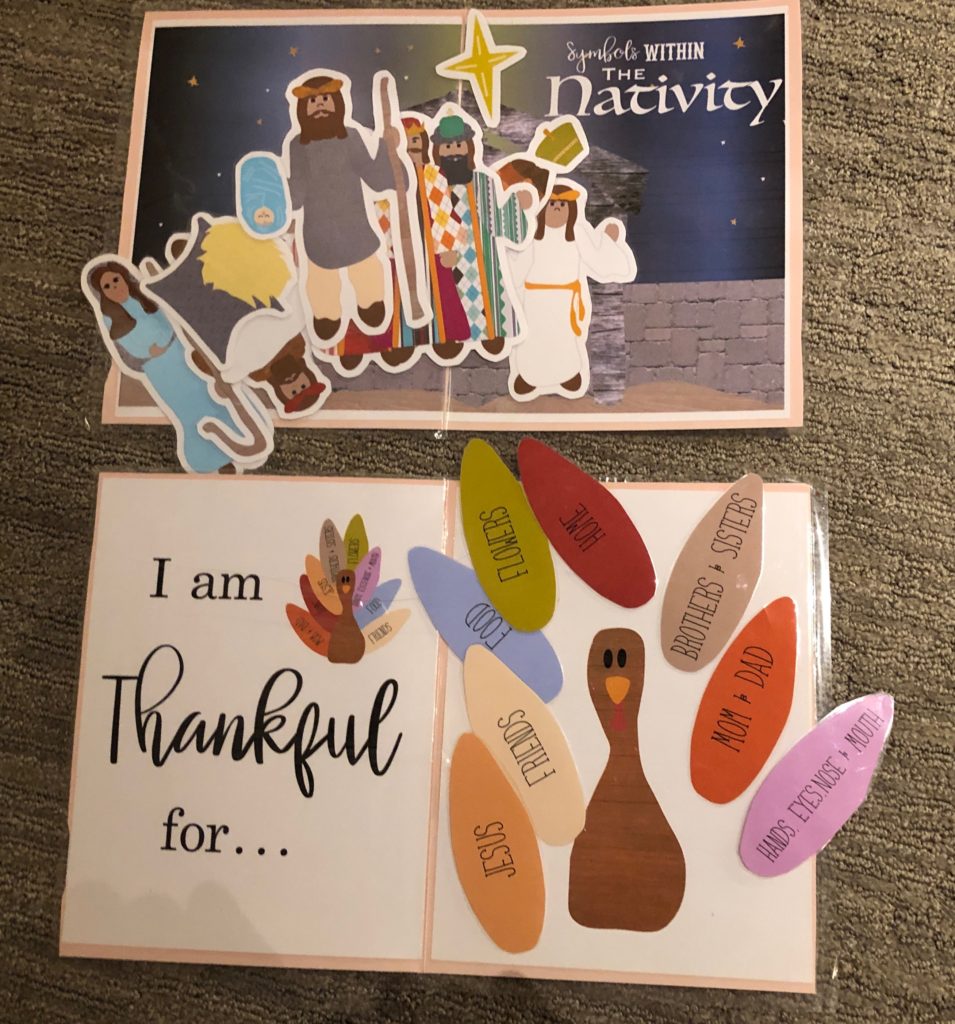 I made these lessons when I served in the Nursery Program at my church! They are a great AND simple to teach young children basic principles about gratitude, and the story of the Nativity.
Thankful Turkey
For this lesson, I ask young children to draw a feather out of the bag, and we discuss what is written on the letter and how they are thankful for those things.
Symbols From The Nativity
This is a great lesson for young children and adults. The story of the Nativity is rich with scriptural symbolism. As I tell the story, the children place their piece of the Nativity on the board and we discuss its symbolism.
YOU CAN FIND LINKS TO PRINT THESE LESSONS HERE: