Dollar Tree Halloween Floral Arrangements
[iheu_ultimate_oxi id="1″]
Do you love Dollar Tree, Flowers, and Halloween? Well it's time to get crafting then, because these arrangements are simple, festive, and CHEAP!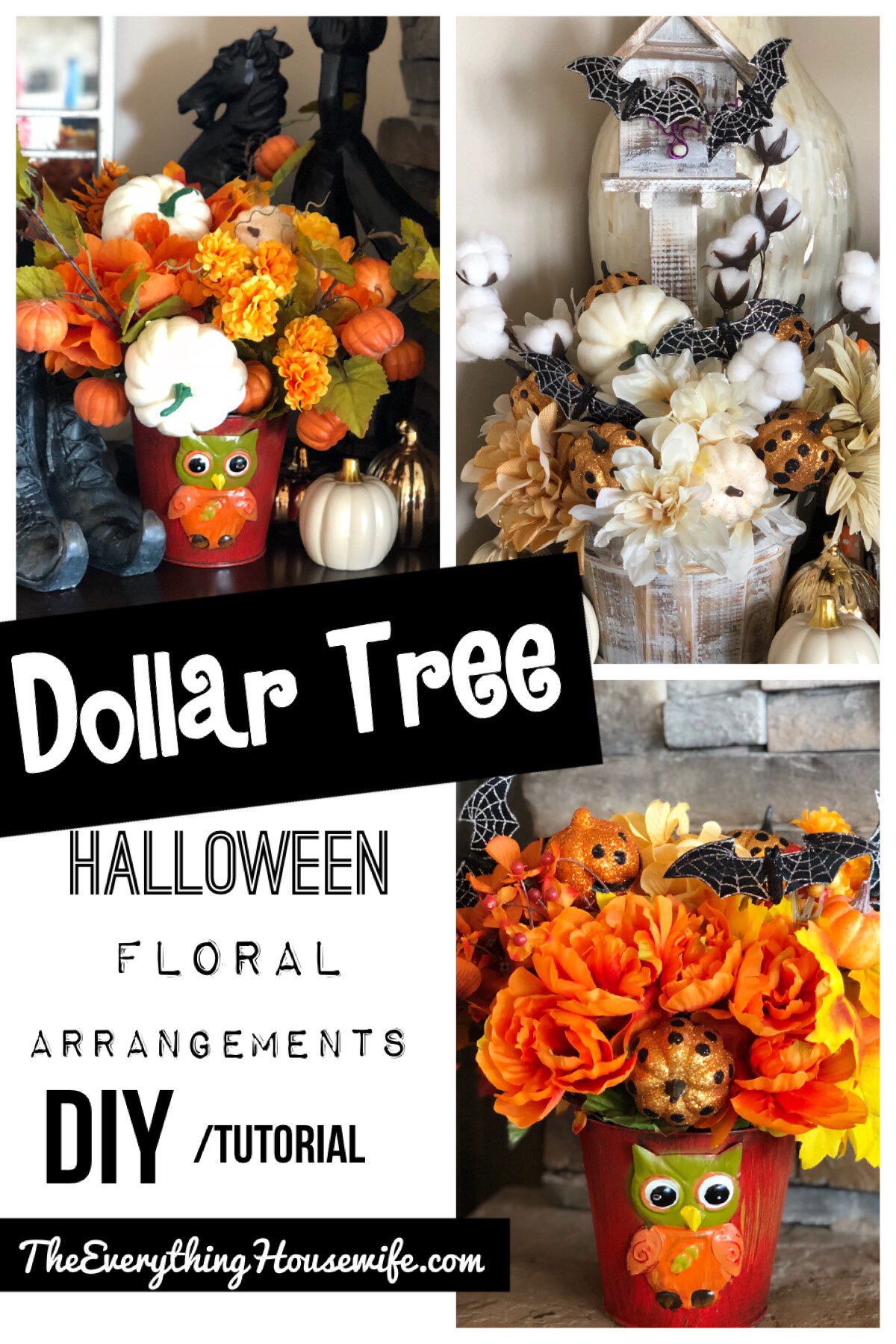 Dollar Tree Halloween Floral Arrangements
Every time I walk into the Dollar Store I have a cow.  Not physically of course, but I get super excited when they start putting out the Halloween stuff.  Just ask my cousin!  I ran into her today, and we are now planning a Halloween Floral Arrangement craft night.  It doesn't get any better than that right–a reason to hang out with family and friends, and CRAFT!!!!!!! And don't you just love these floral arrangements.    Everything came from the dollar store, except the "bat house/bird house"….I bought that container at Ross on the clearance rack, but every single other thing in these arrangements came from "Dollar Tree."
These are really simple arrangements to make.  You really can't screw this up.
ALSO, the best time to get your supplies is early.  Halloween supplies sell out FAST!  Throw a party with your girlfriends while you are at it.
Halloween Craft- DIY Floral Arrangements, Tutorial
#halloweencraft #diy #tutorial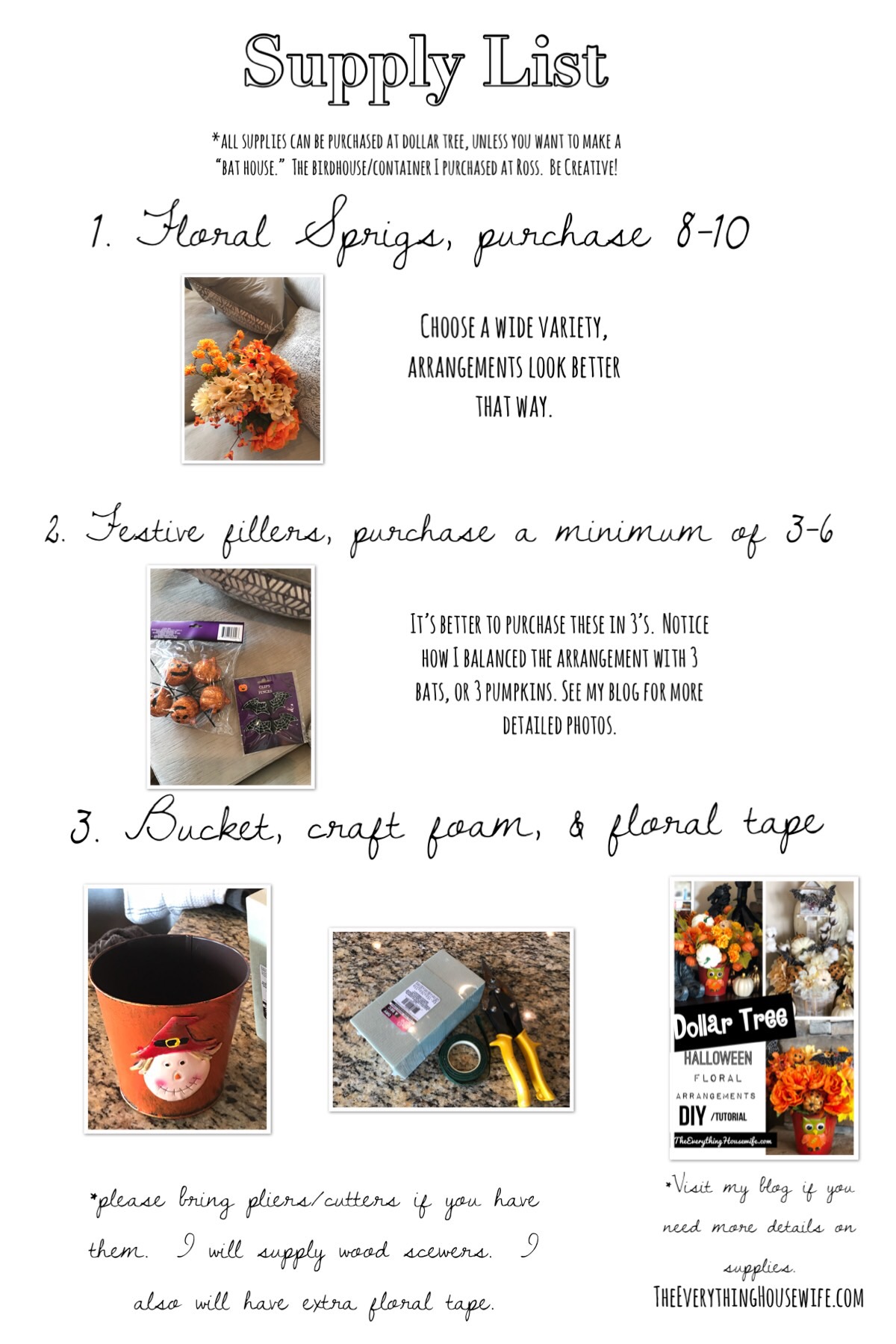 Here is a list of supplies to get you started.
Wood kabob Scewers
Floral Tape
Floral Wire/purple floral wire for the bat's if you are making a bat house
Floral foam (I like the one that is fairly soft that you can press your thumb print in)
Pliers or cutters
Flowers/ 8-10 sprigs (I used completely different ones, none of my flowers were alike, accept in coordinating colors.)
Decorative bucket, or vase (see my owl buckets)
Accessories–glitter pumpkins, bats, etc.
The total cost of the arrangement should be around $12 to $15 depending on how full you stuff these.   This is cheap for a floral arrangement.   Most floral arrangements are double to triple that for the same size–AND you get the added benefit and satisfaction of making it yourself.
Directions:
Place your foam in the bottom of your pot.  (cut it into little pieces if necessary to fill all the space in the bottom)
Trim your flowers to the desired height using the wire cutters.
DON"T OVER STUFF YOUR FLOWERS.  Every flower should have a space without looking squished.
Fill in all the remaining gaps with, pumpkins, or bats.   I attach these items to wood screwers, and then stick them in.
If the "wood screwer" is showing.  I wrap the top with floral tape to make it blend in better.
If want your bats to look like the are "flying"….I wrap the floral wire around the end of a pencil to create a "spring-like" look.  Then I attach the bat to the end.  See my Skeleton Wreath tutorialHERE to see how I attached the butterflies.
HAPPY HALLOWEEN!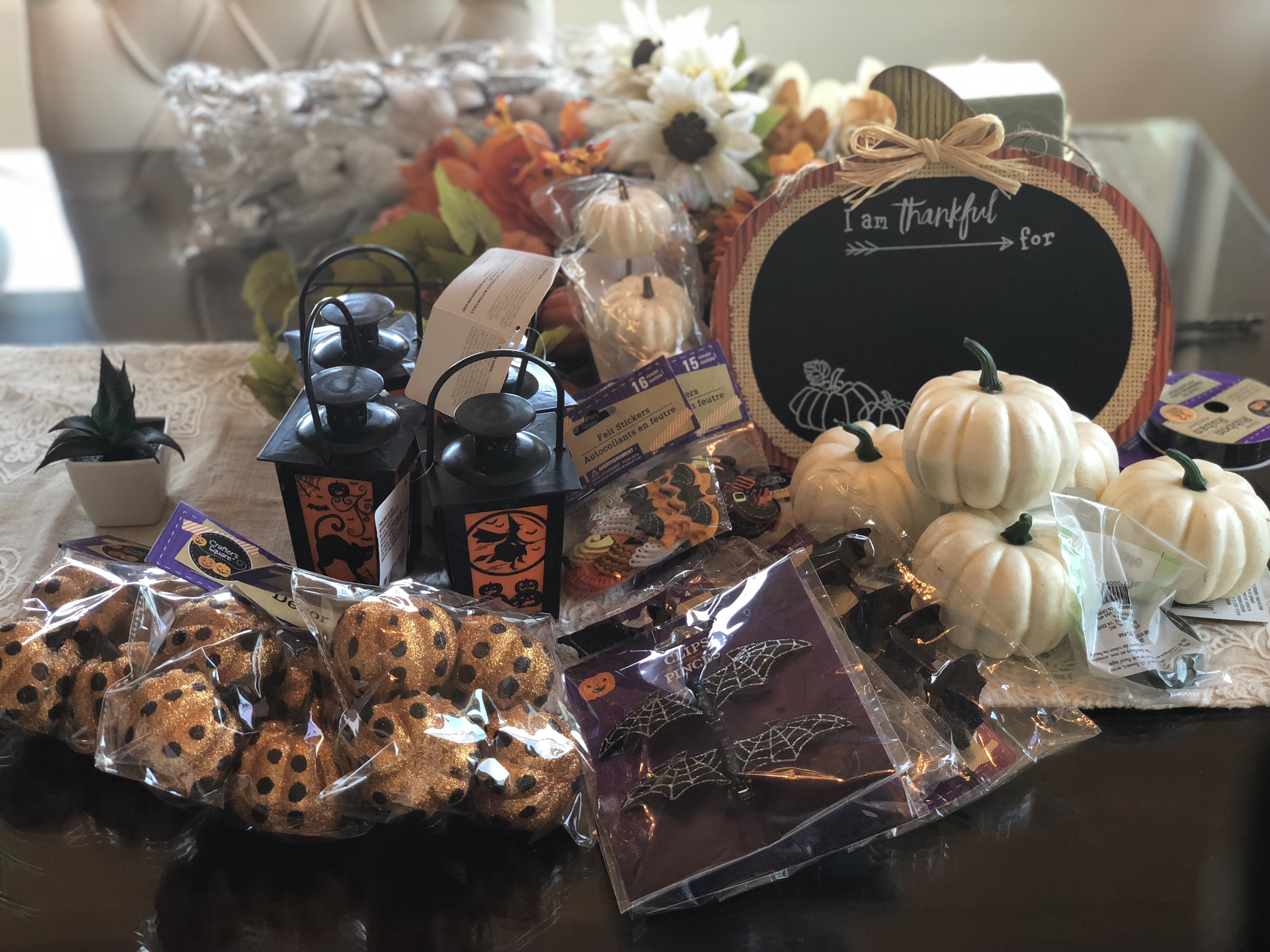 Look at all this great stuff! Get there early. The white pumpkins sell out quickly.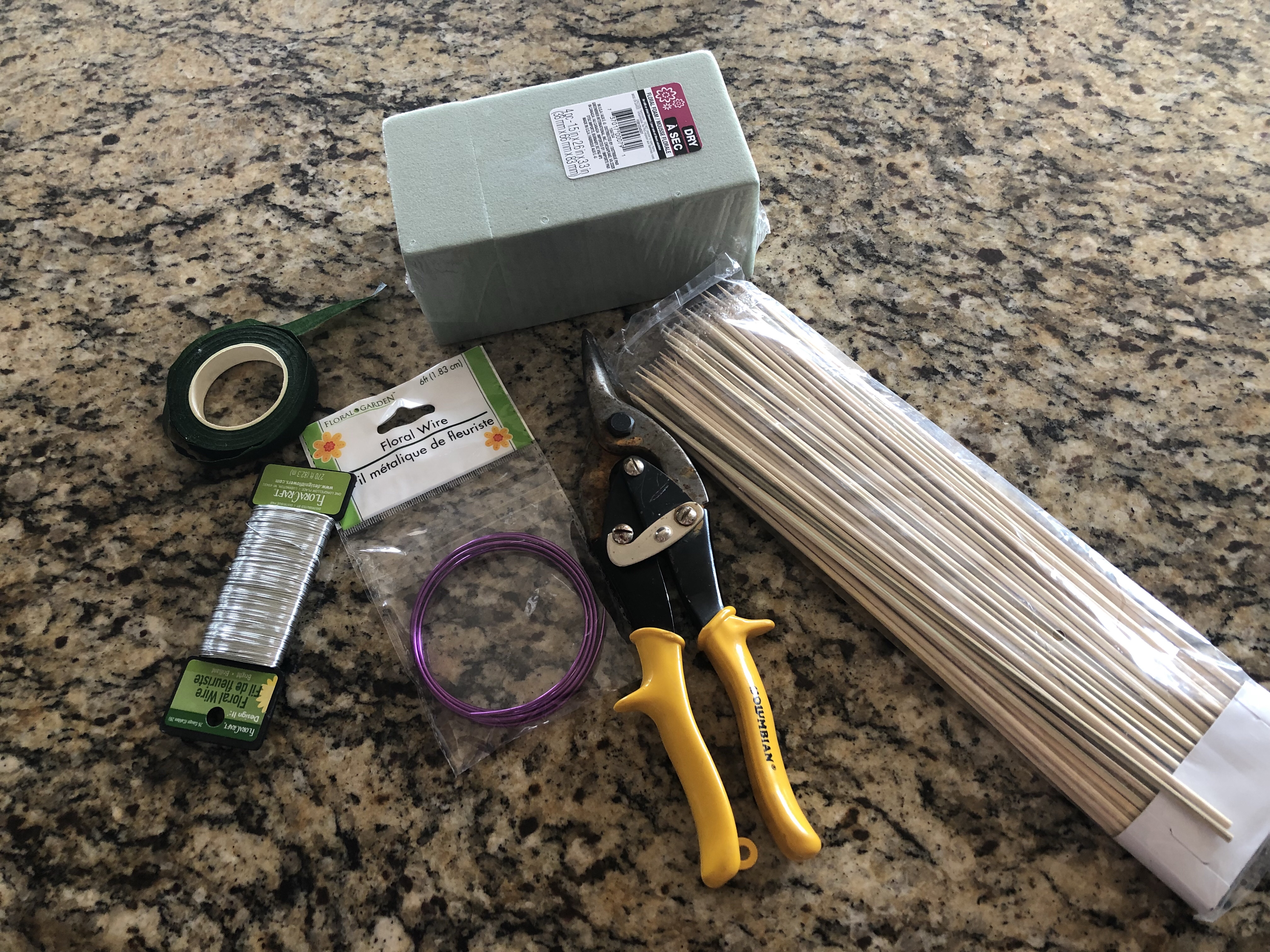 You'll need these basic supplies. Read through this entire post before you buy this. The floral wire is only needed for the bat house arrangement.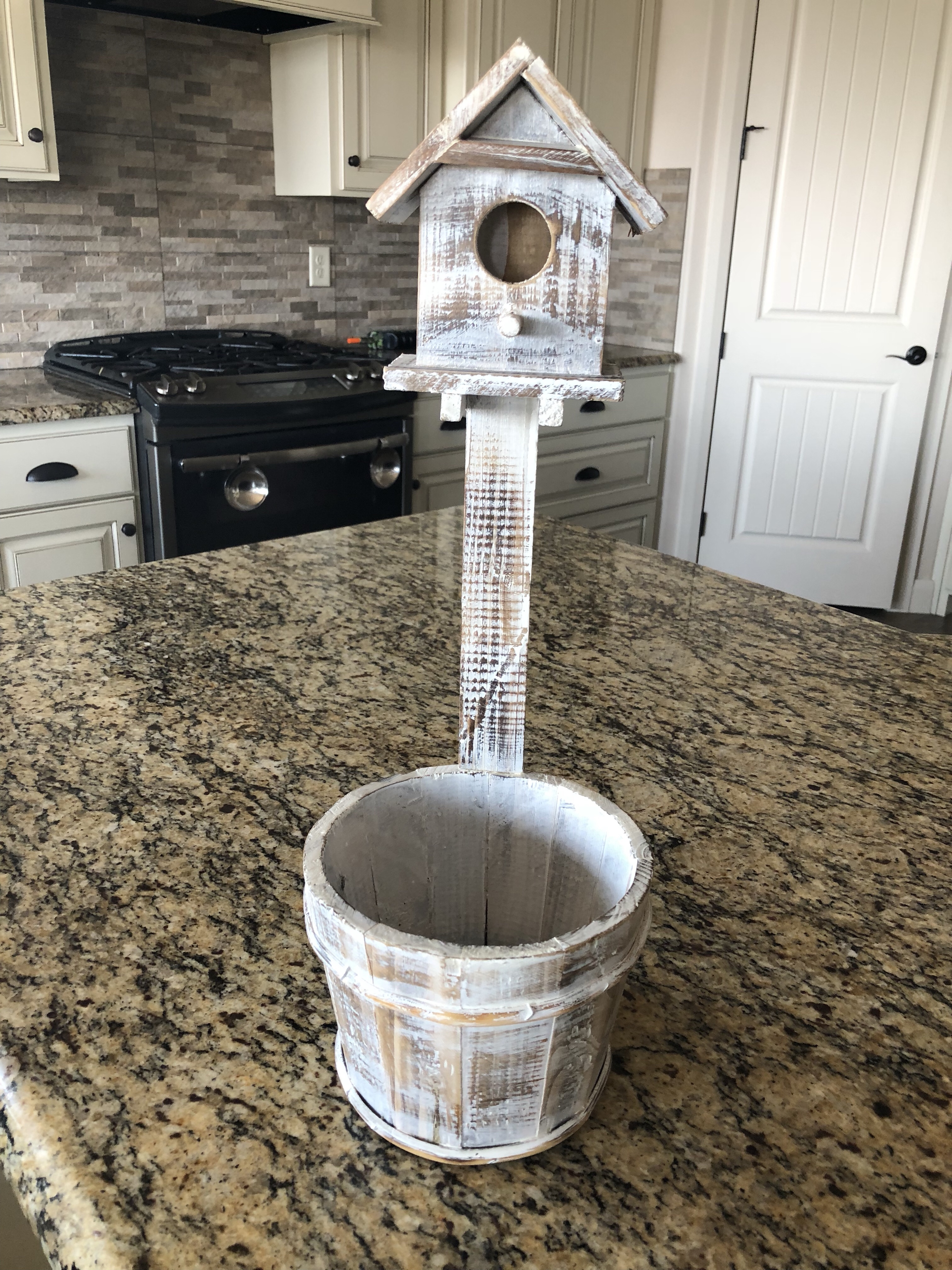 This is the only thing I didn't get at the dollar store. I bought this at Ross on clearance. Instead of a bird house, I made a bat house!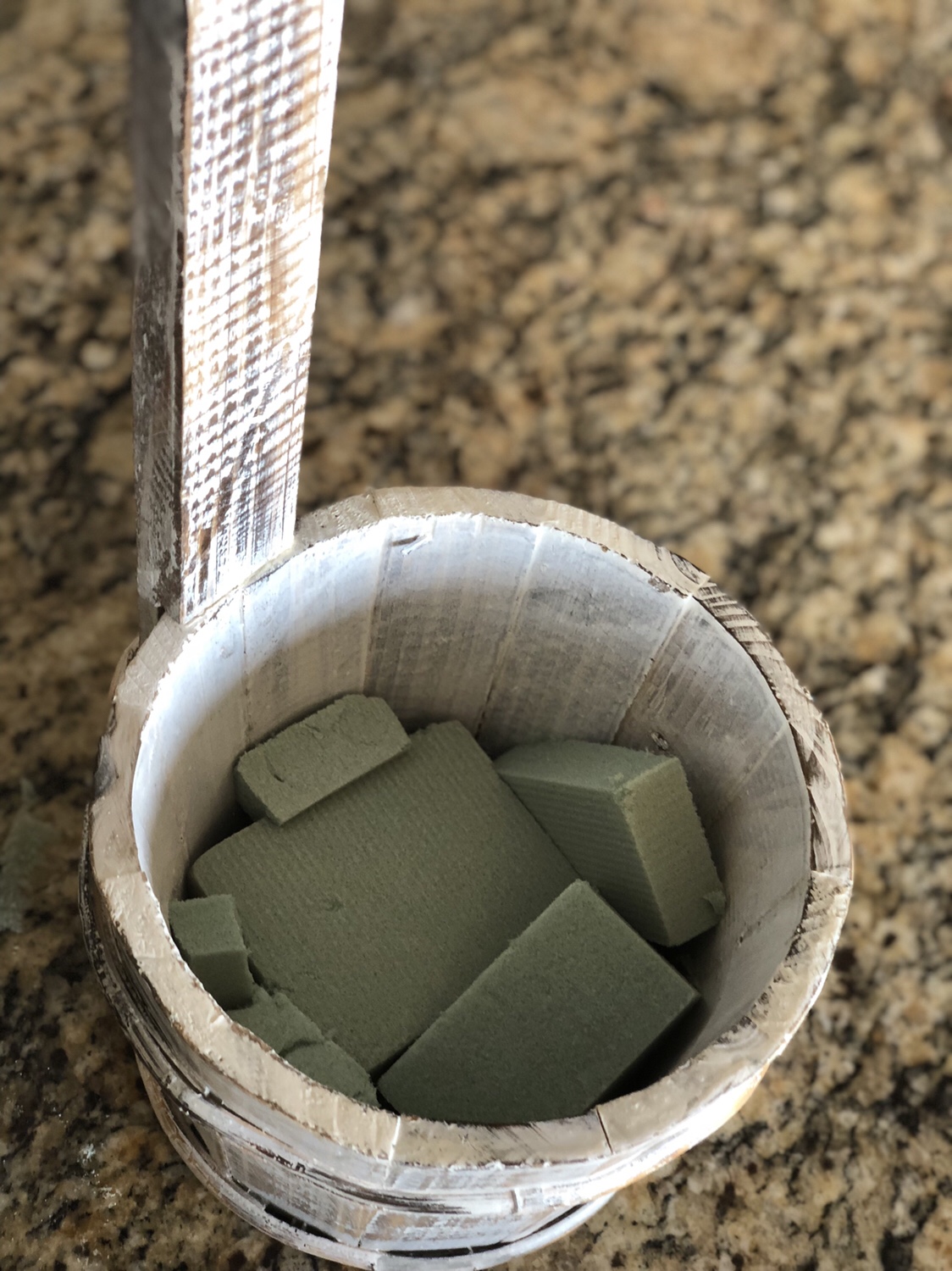 Fill the bottom with Foam!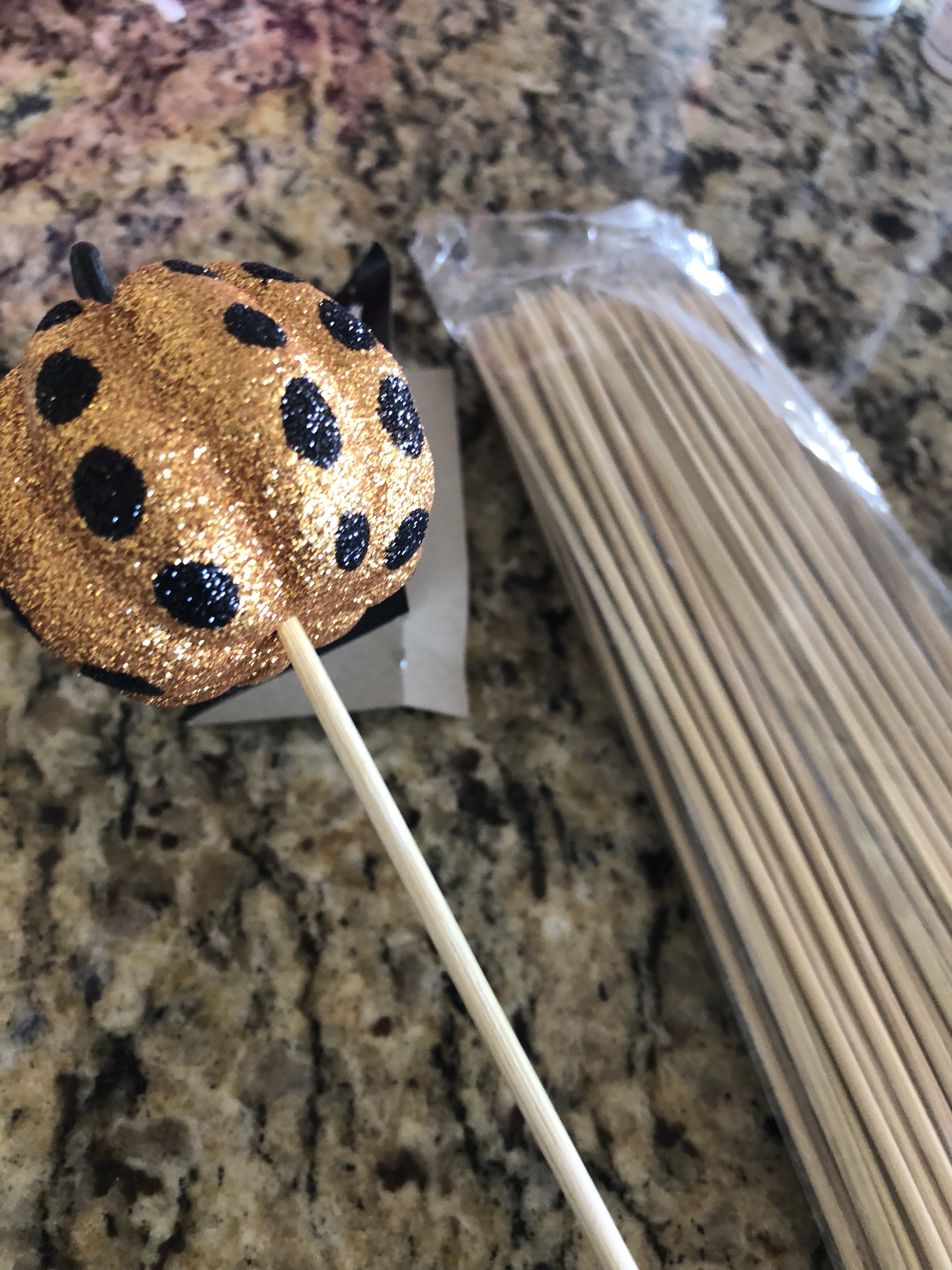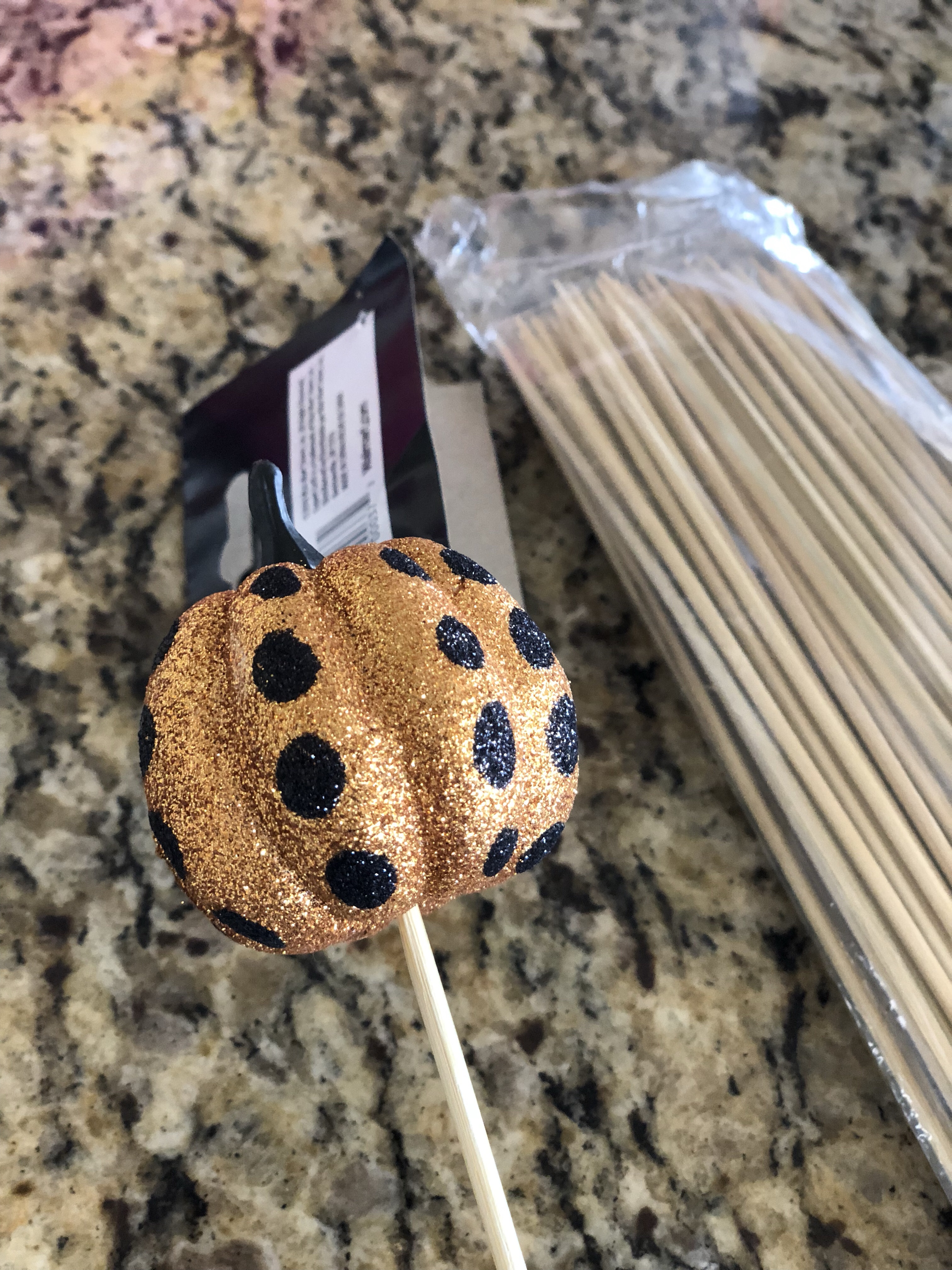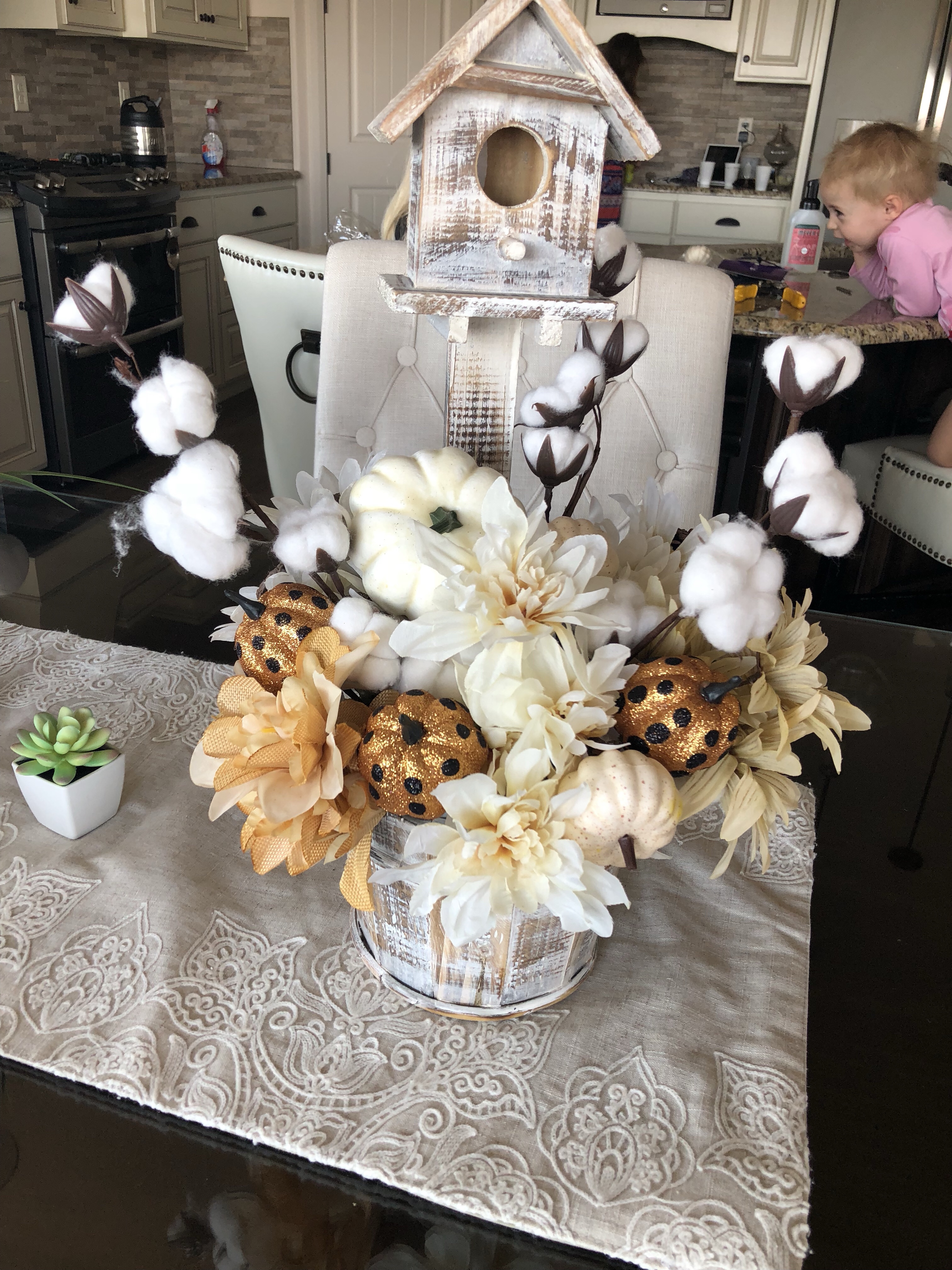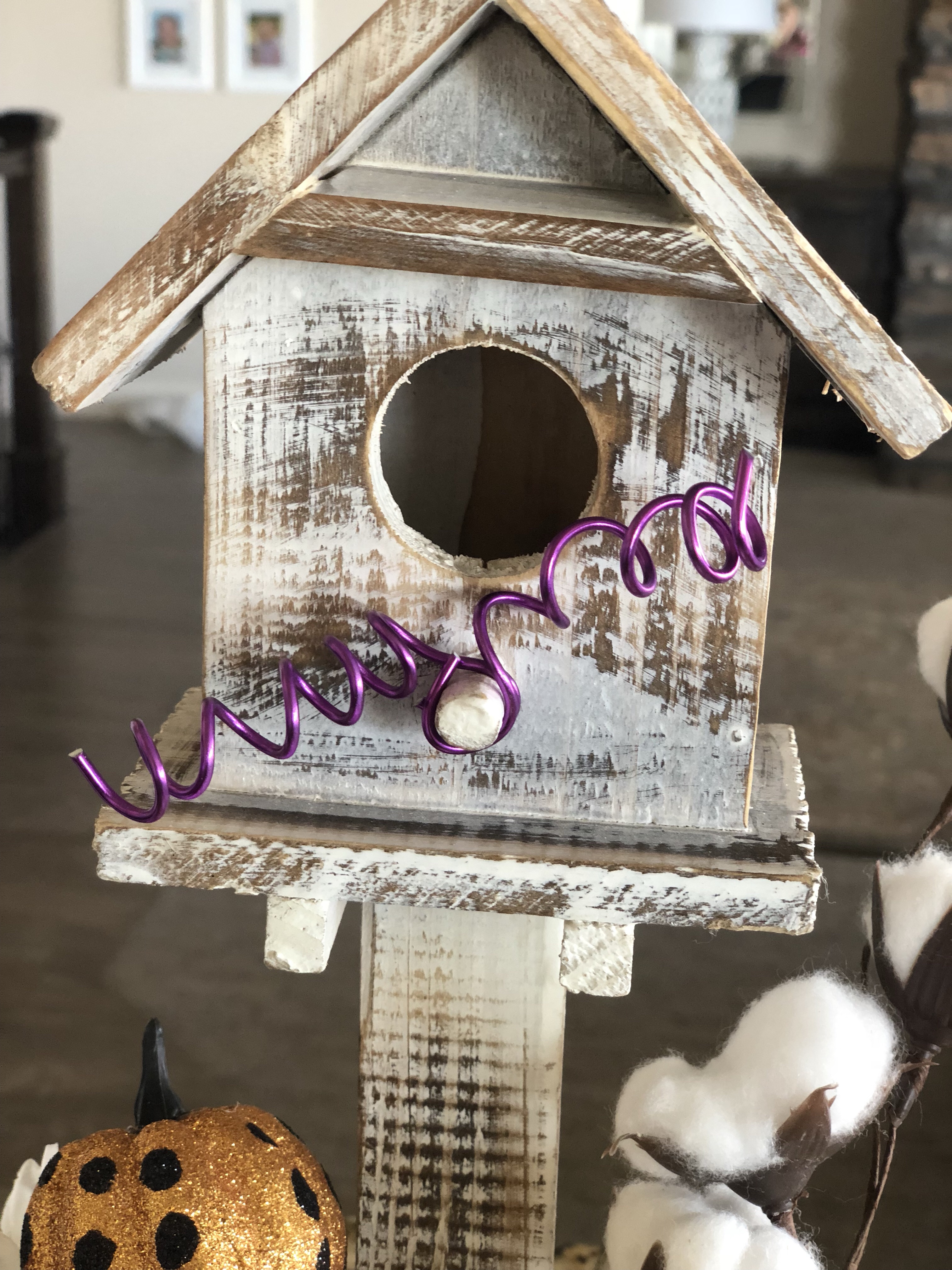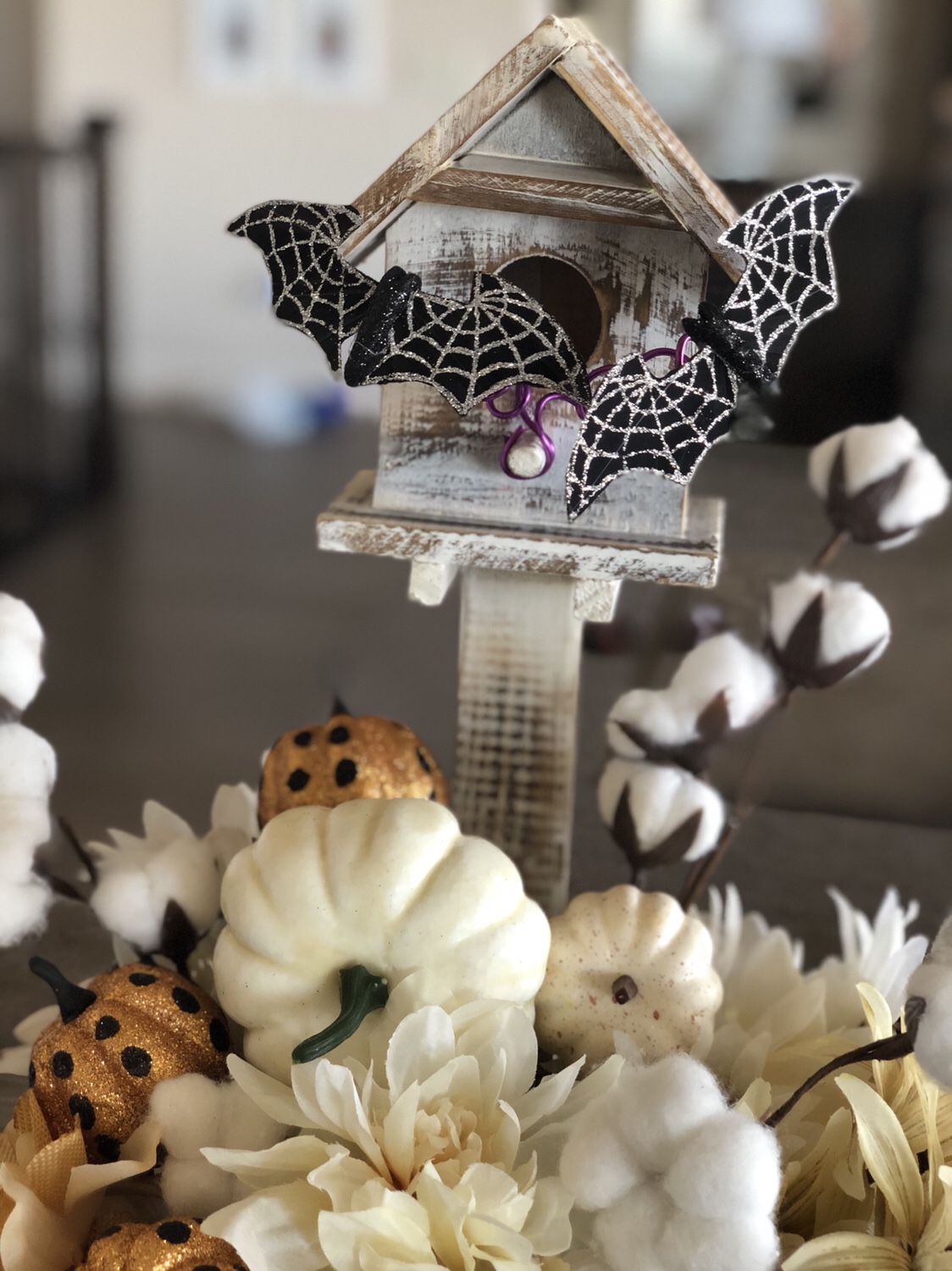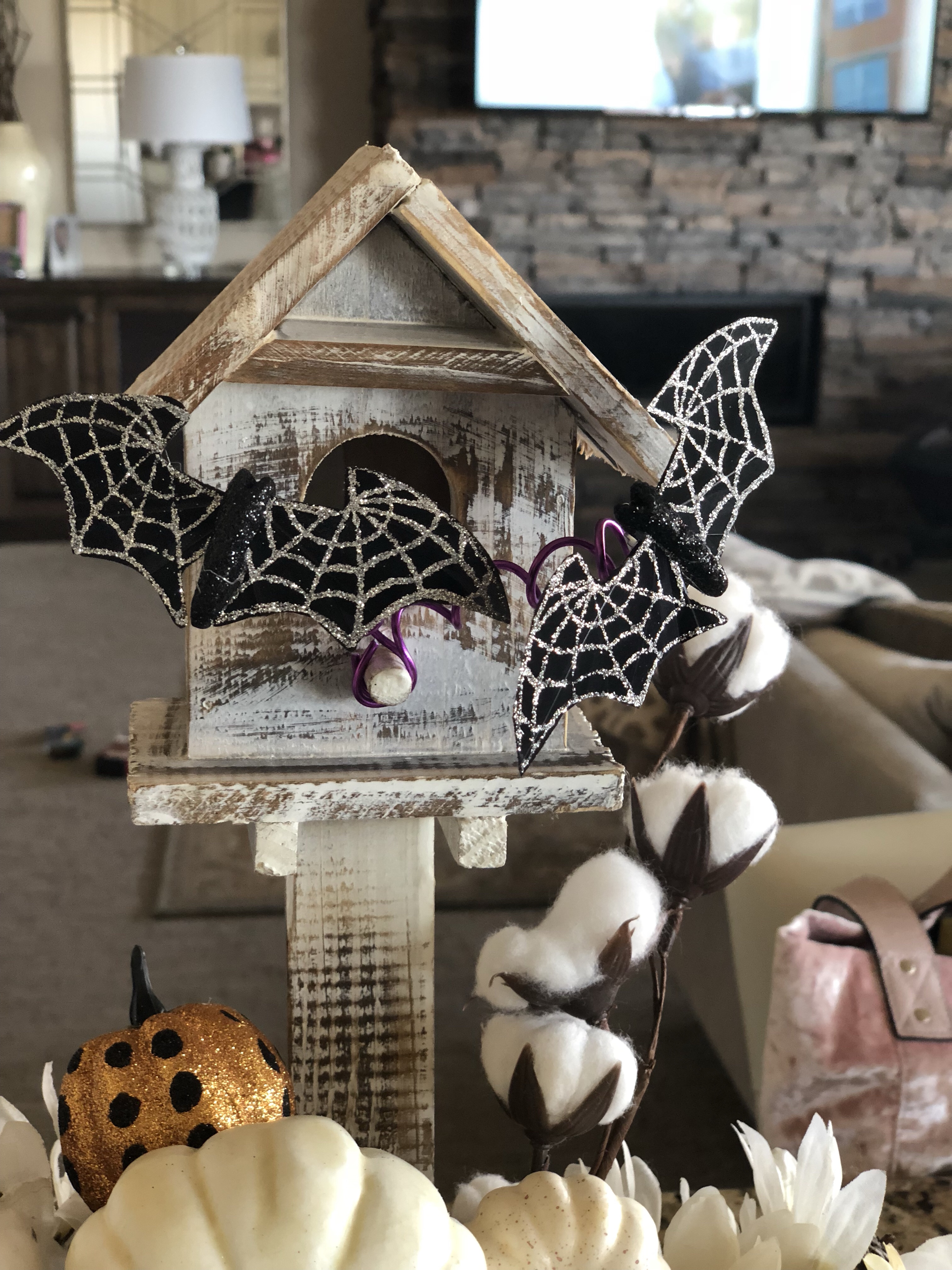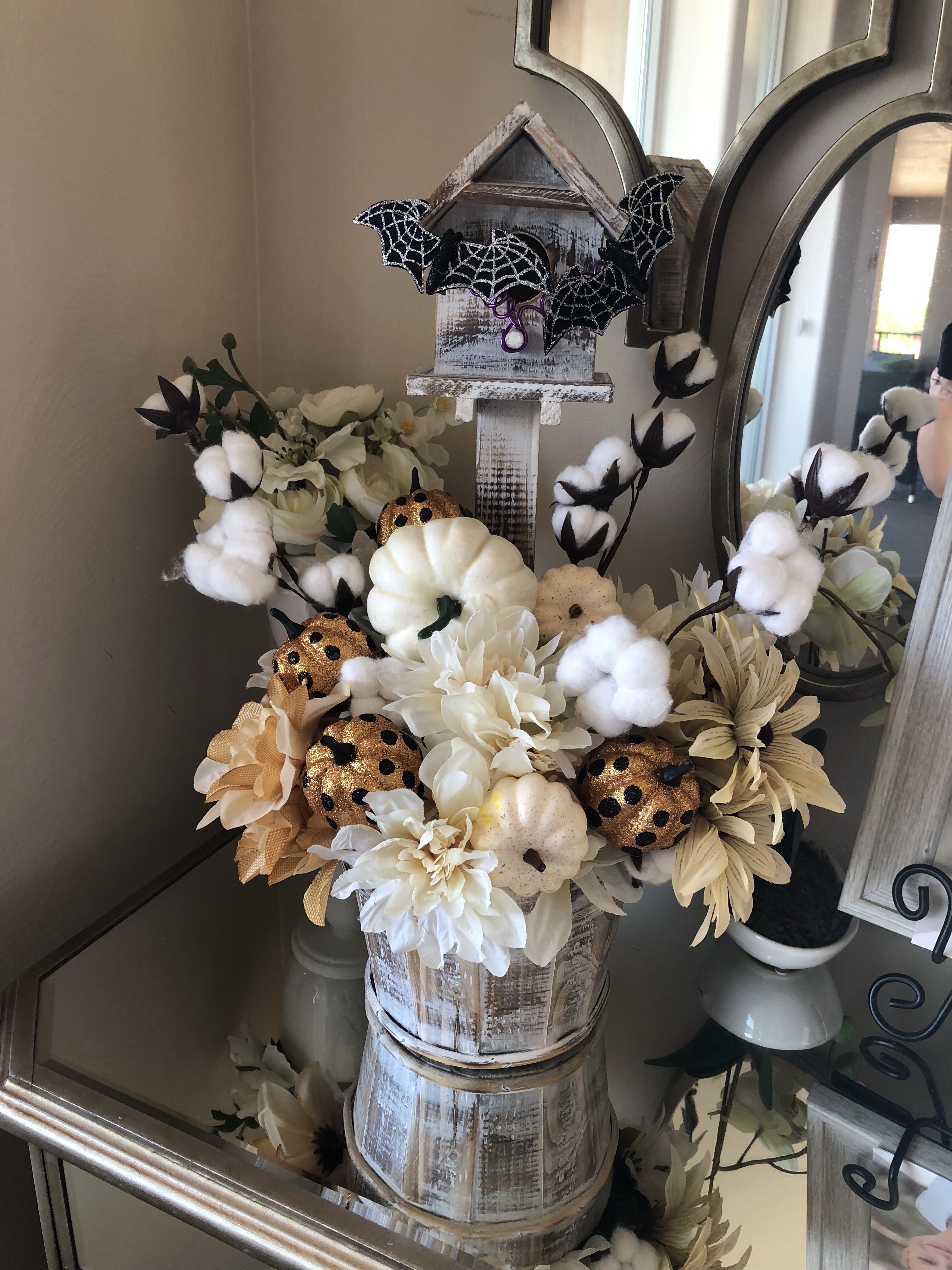 Now for the oranges and browns!