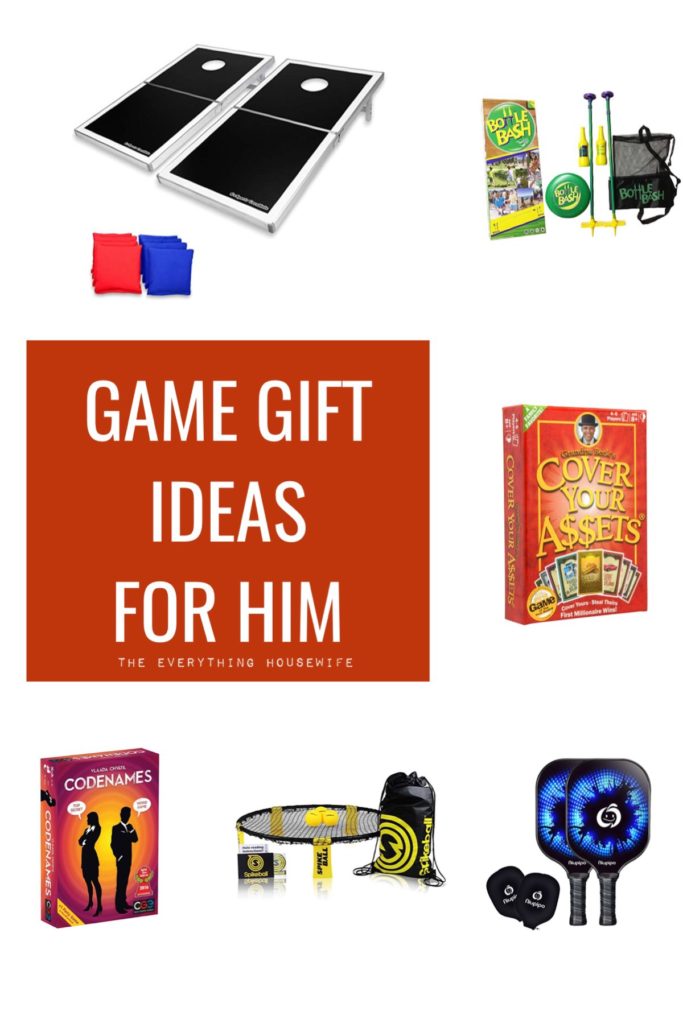 Im not gonna lie, ever since we saw the movie Game Night, I find myself wanting to be a devoted game-nighter, but out of the two of us, my husband is the champion at games and game nights. He inspires me to want to play more. It's always a fun tradition that we add a few more games to our collection for gifts at the holiday season. He's definitely a kid at heart and here are some of his favorite games we've purchased this year that would make great gifts.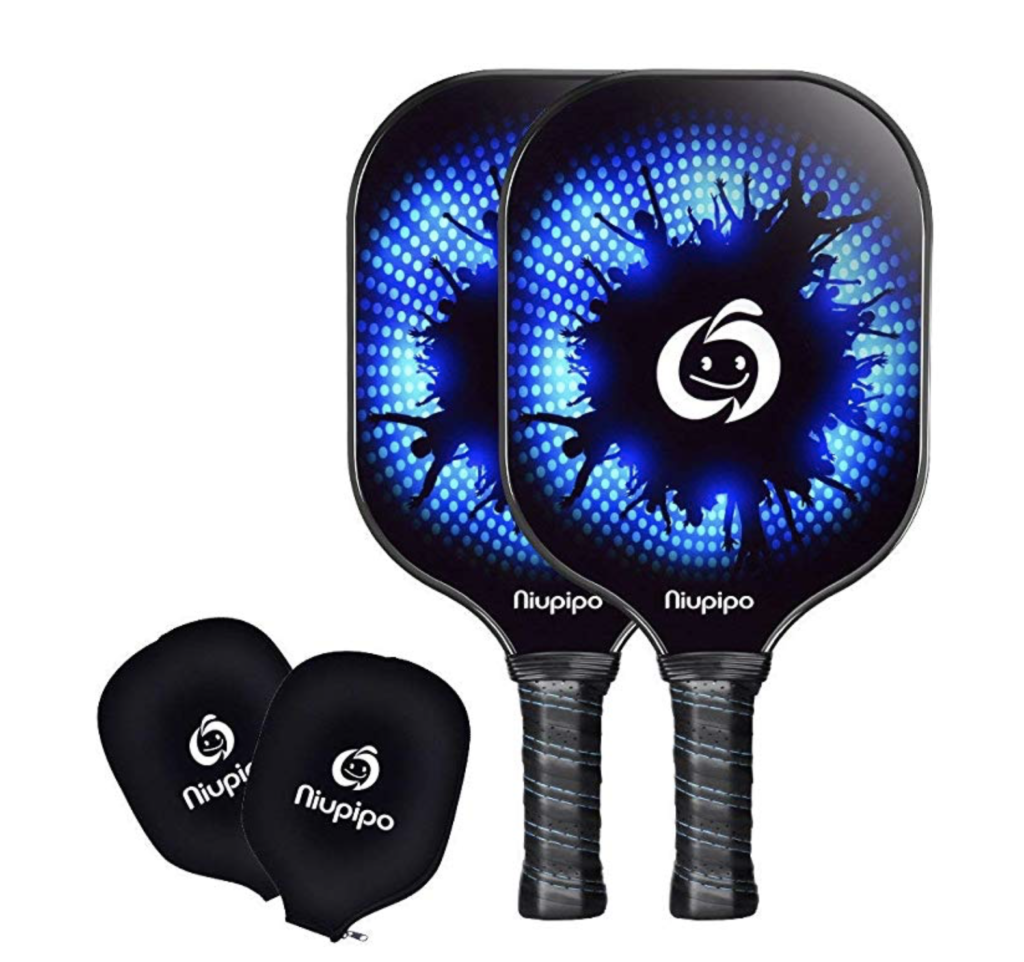 FOR THE ACTIVE GUY
1. Pickle Ball—Have you played pickle ball yet? The courts are popping up everywhere here in St. George. Every tennis court around has been converted into a pickle ball court. Pickle ball is a cross between tennis and ping pong. Its a great outdoor activity if your man is athletic. . My husband has a whole group of guys he plays with regularly, and I think everyone around town almost has a group they play with (minus me of course because I'm non-athletic). It's the new trend! Make sure you get your man a set of these for Christmas this year!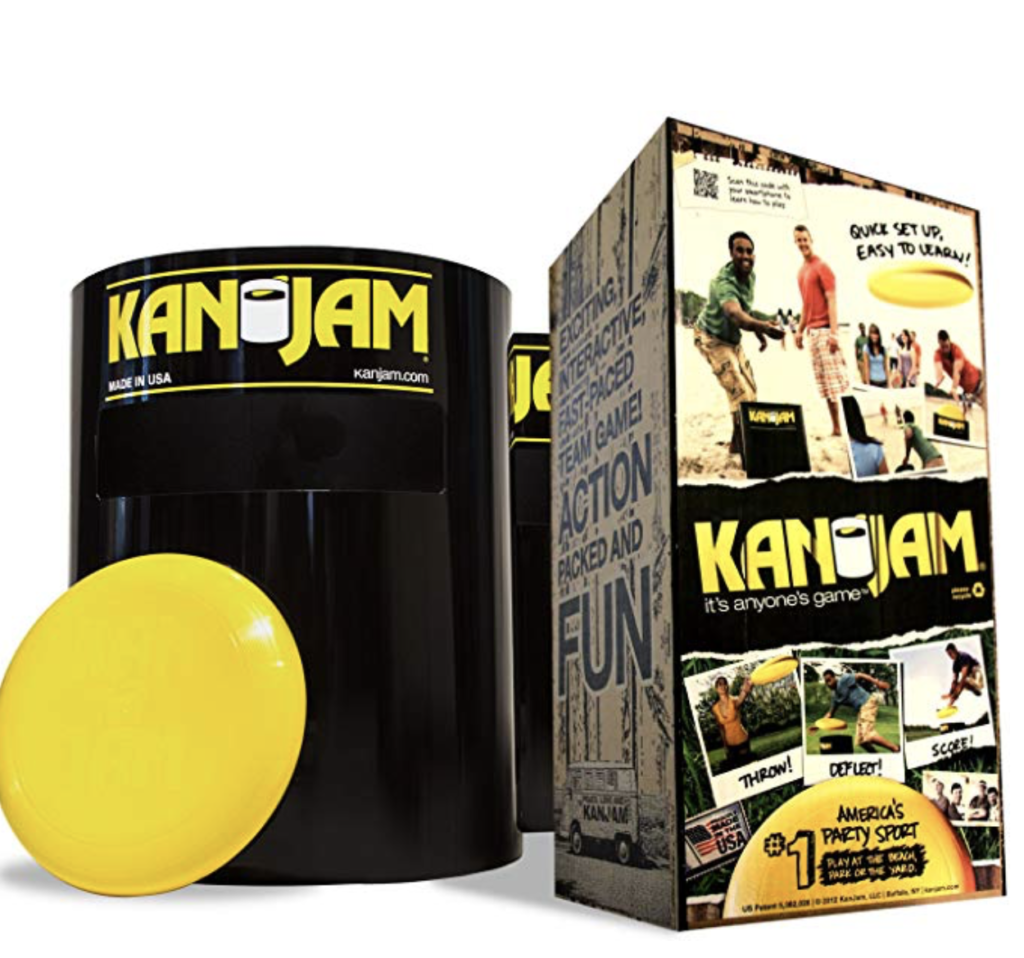 OUTDOOR YARD GAMES

2. Outdoor yard Games—Personally, my husband loves, Corn Hole, Spike ball, and Kan Jam. Kan Jam is one of my husband's favorite outdoor games to play with everyone. You set up two "garbage-size cans" with slits on the can, and then you try to throw a frisbee through the slit or in the "can." Its more challenging than it looks, but it gives you a great little workout. Its a super fun game not just for your husband, but for the whole family. Spike ball–we like to take to the beach, and corn Hole we set up in the back yard for whenever we have company in town–our favorite feature about this corn hole set is that they light up, so we can play well into the night which my husband often does. All of these are great games to add to your outdoor collection. My husband seems to really like games that involve a little bit of athleticism, but that he can easily teach to others so that they can play too. These are great games for all of that.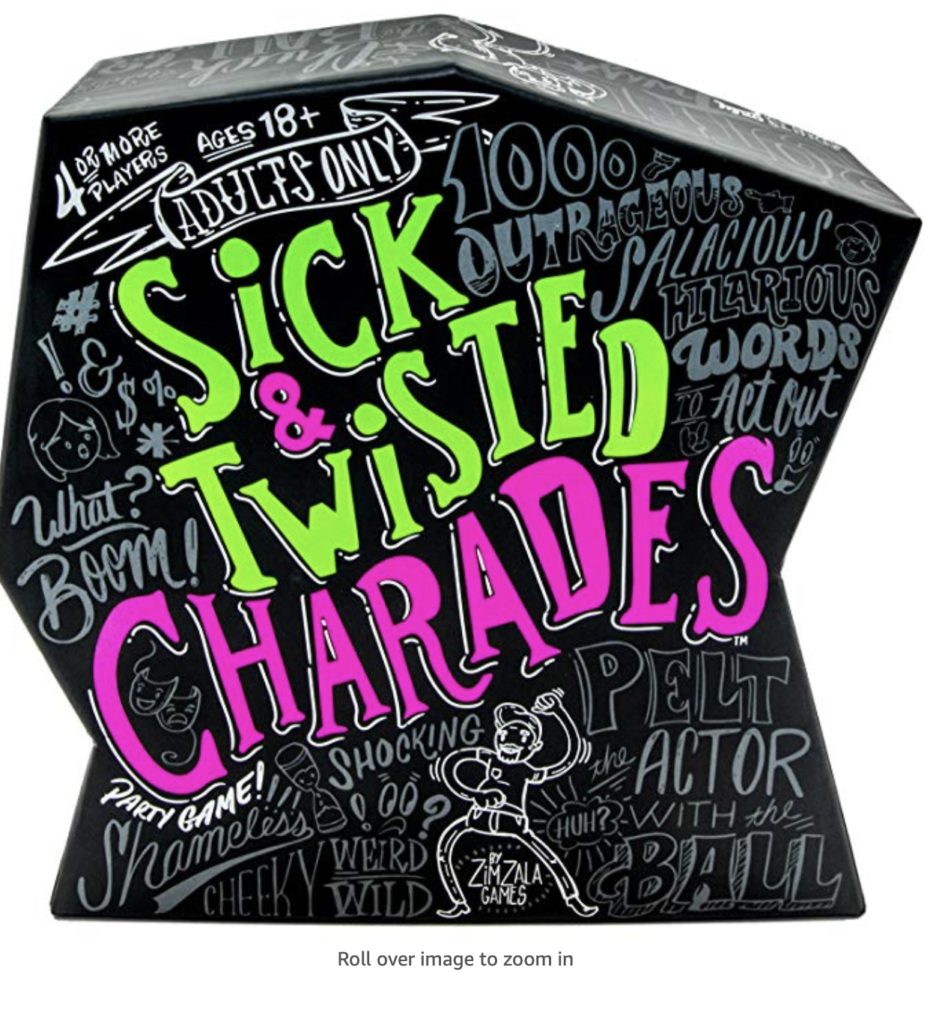 TABLETOP GAMES

3. Tabletop Games—The four new tabletop games my husband is really enjoying this year are, "Cover Your Assets," Farkle, Codenames, and Sick & Twisted Charades (Adult Only). My husband loves these games because there is strategy involved while also not requiring too much skill. These games aren't so difficult that people get lost while playing them. These games are great for a variety of groups of people, and so it's easy to get everyone involved. We certainly have a good time! We usually have large family and friend gatherings at different points durning the year, and it's a lot more fun when everyone can get involved with games. They are challenging and fun without being overly complicated. "Code Names" is also a new game we tried this year. Code games might be a little challenging for younger kids, but it's great for adults and requires you to stretch your mental capacities. You have to get creative, which my husband loves. These games are worth adding to your husband's list if he likes tabletop games. As for Sick & Twisted Charades (Adult Only), it is an 18+ or older game that looks like it would be hilarious! We just bought this game last week, and so while I can't comment on it's awesomeness yet, as I look through some of the card suggestions, I just know it will be. It's charades with a "saucy, suggestive, and downright obscene twist! Like I said before, I know my husband will think this game is awesome!