We recently just finished a Facebook Live post where we shared all of Cameron's favorite gifts he has received throughout the years! There are a few miscellaneous gifts that were mentioned that don't totally fit into any category, and so this article is devoted to those gifts and their randomness!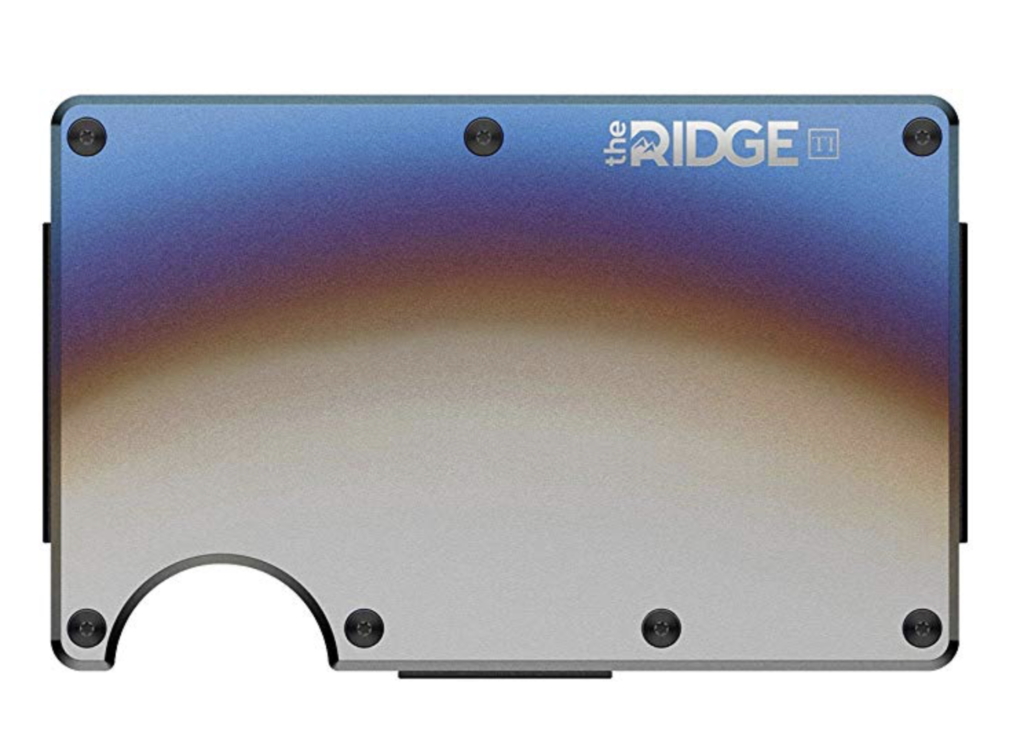 FRONT POCKET GUYS
The Ridge Wallet is one of my husband's favorite recommendations to all his guy friends. It has a sleek, thin design that easily slides into your front pocket. If you're sick and tired of that bulky, back pocket wallet, this is the wallet for you! The corner edges are rounded and smooth so that they don't catch on your pants, and the wallet easily holds your cards and cash without the bulky feeling that comes with standard wallets. This wallet will run you around $100.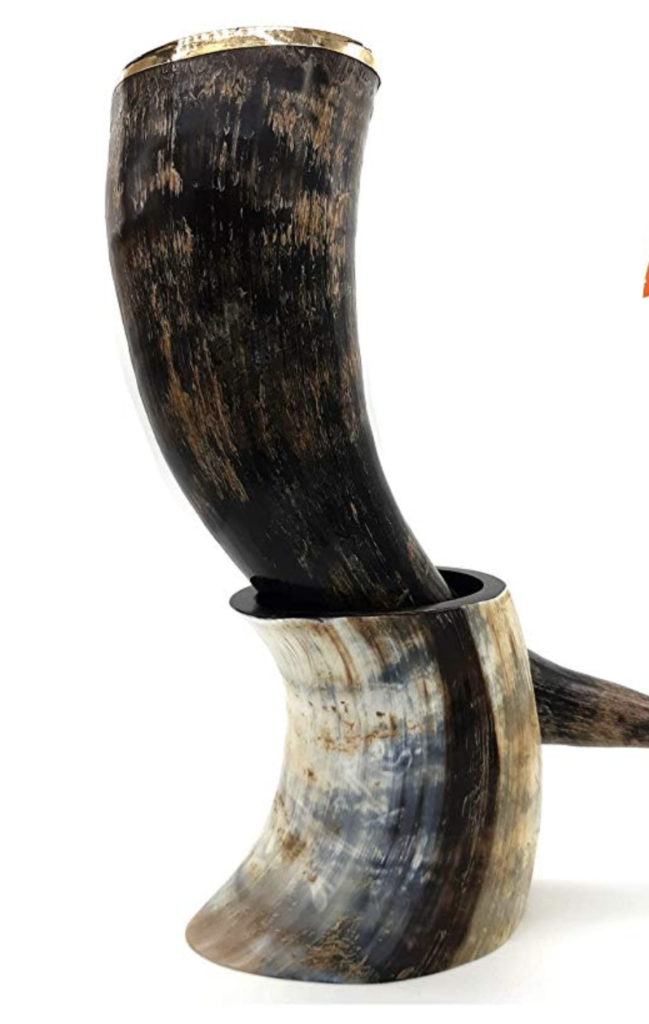 VIKING TYPES
The Ale Horn--every man's ultimate drinking cup! My husband and I spent some time watching several seasons of the show Vikings on The History Channel. After which, he realized he NEEDED a more manly cup. This Ale Horn is only for the manliest of MEN (arrrghhhhh! Visualize me grunting and pounding on my chest). If your husband likes to exercise his manliness while holding a horn and watching manly shows about vikings–he might enjoy this eclectic gift. This gift comes in around $30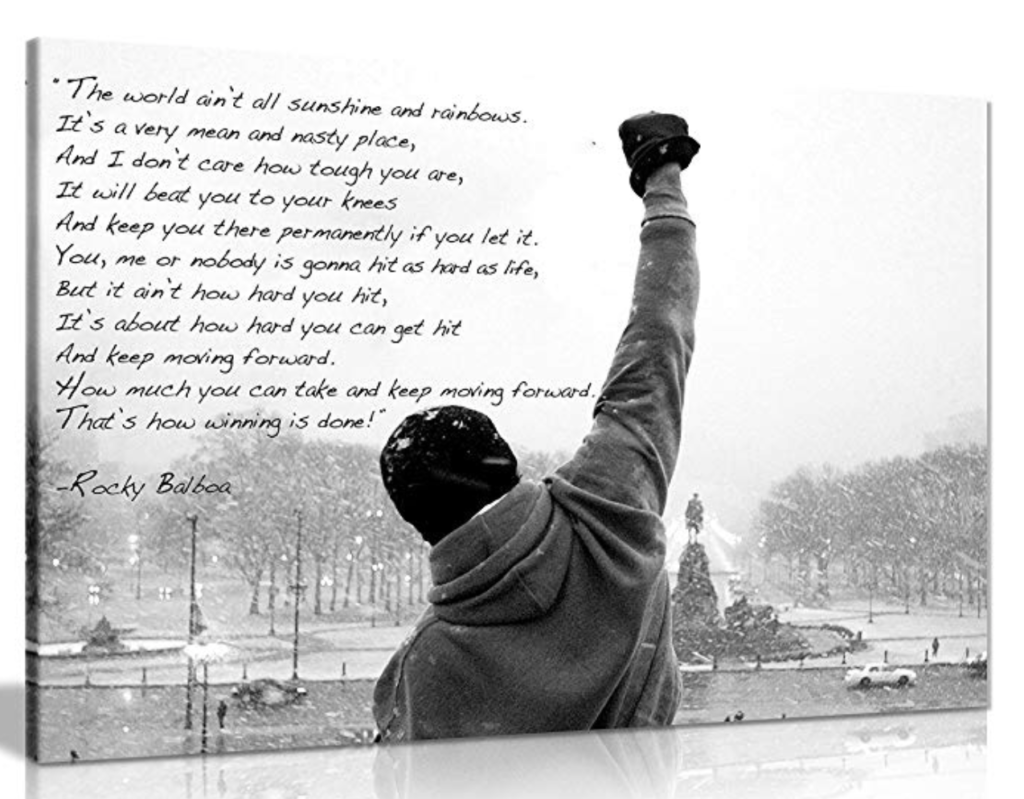 INSPIRE HIM WITH WORDS
ROCKY CANVAS–What guy doesn't love Rocky? And what guy doesn't love inspirational quotes? My husband loves this quote! It comes in a beautiful large canvas, and it's hanging in his office. Gift this canvas to your guy this Christmas Season, and provide him with some daily words of inspiration. "The world ain't all sunshine and rainbows. It's a very mean and nasty place, and I don't care how tough you are, it will beat you to your knees and keep you there permanently if you let it. You, me or nobody is gonna hit as hard as life, but it ain't how hard you hit, it's about how hard you can get hit and keep moving forward. How much you can take and keep moving forward. That's how winning is done!' This gift will cost you around $50.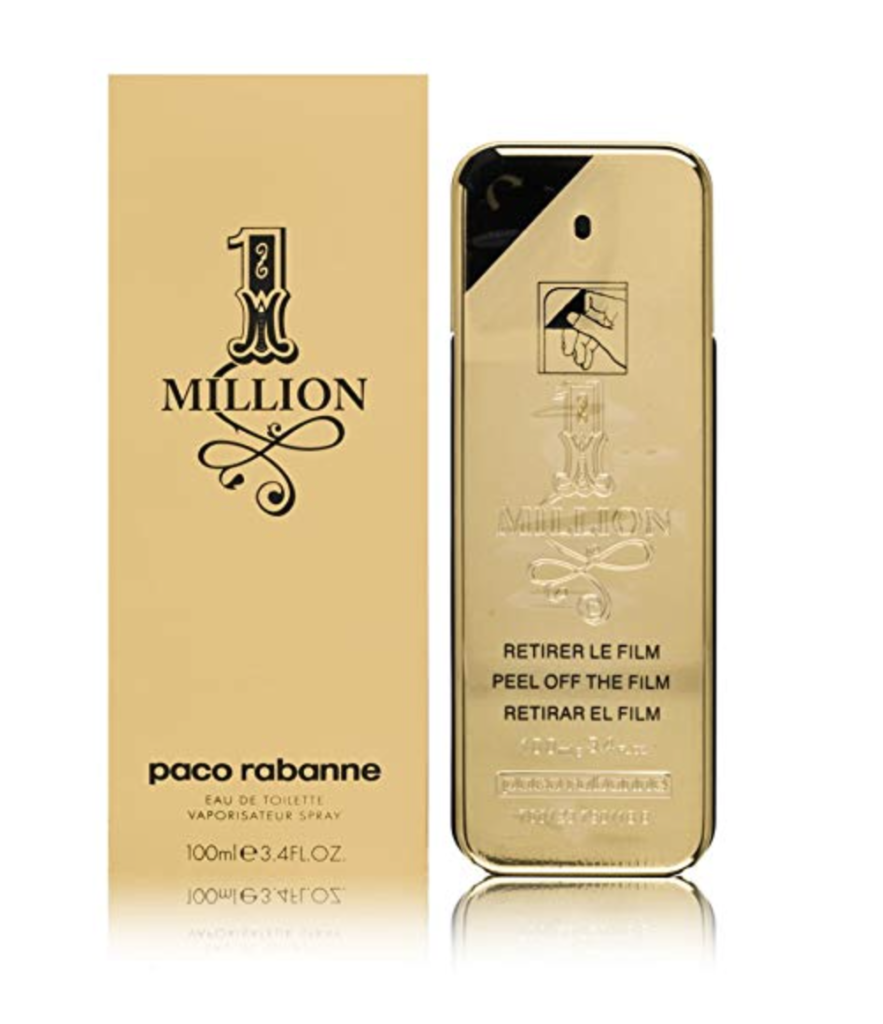 HAVE HIM WEAR WHAT YOU LIKE
My husband likes for me to pick out his cologne. It's not that he doesn't have his own scents that he likes, but for him, it matters that I like what he's wearing. Here are two new scents that we have added to his cologne collection in the last year! Calvin Klein's Eternity FLAME Cologne 3.4 oz. and Paco Rabanne 1 Million 3.4 oz These gifts will cost you around $75.