THE WAR FOR FAME AND CINNAMON ROLLS
This is my favorite cinnamon roll recipe of ALL TIME! These cinnamon rolls are super soft and fluffy, and the center is always oooey-gooey delicious! I have never found a better recipe for cinnamon rolls—this is our family go-to recipe, and this recipe is so good, that a secret war has been raging behind the scenes for who gets to claim credit for them.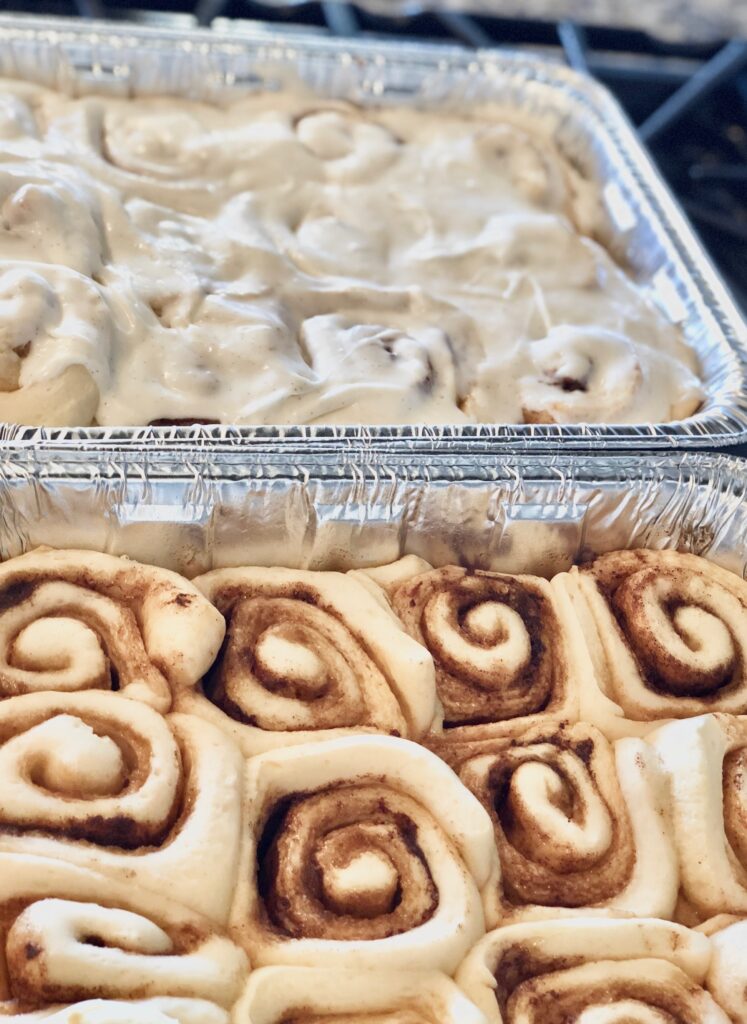 WHO IS MIMI?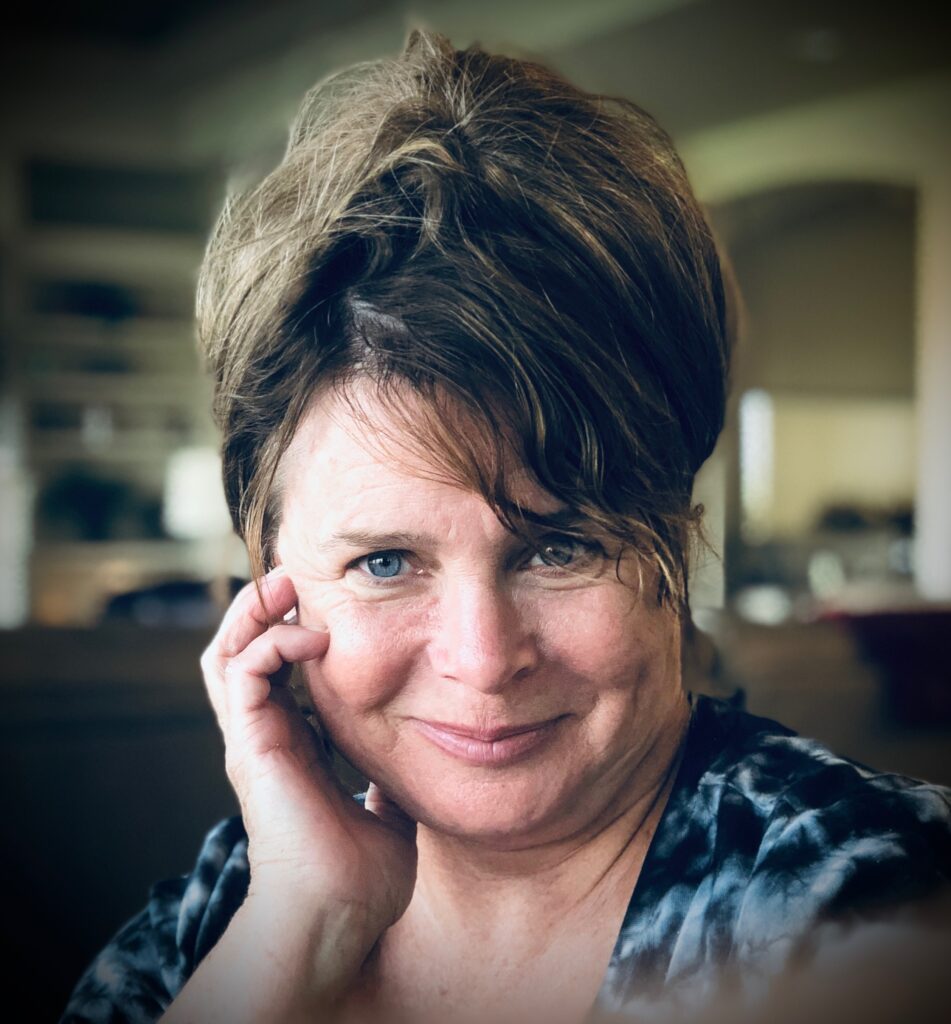 So, who is this Mimi lady? Well, Mimi is the name all the grandkids call my mom, however, there is a huge debate about who gets to claim this recipe! I FOUND IT FIRST!!!!!!! You heard me people! It was my recipe first, that I fairly and squarely stole the recipe from some lady at a church party I attended about 10 years ago. To be fair, THAT lady willingly handed the recipe over because we were at church when I asked for it—no tussle involved with that good Christian woman.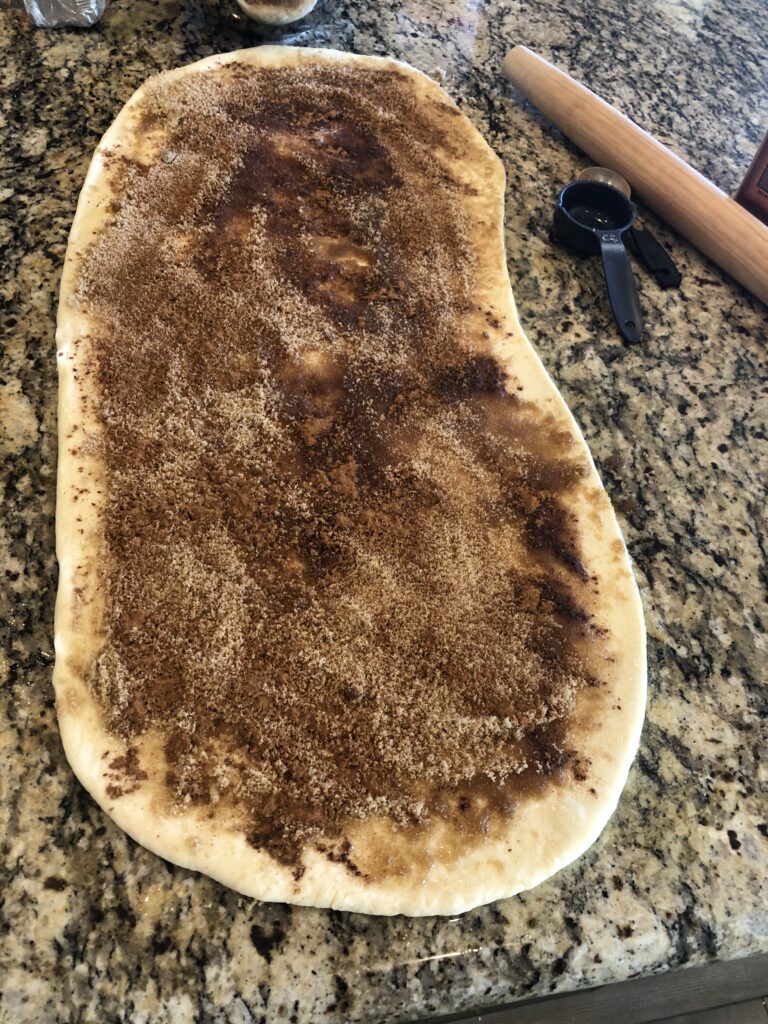 THOU SHALT NOT STEAL, UNLESS IT TASTES REALLY GOOD
But then, the conflict ensued amongst family when I passed the recipe on to my mom, and while everyone was raving over how delicious these cinnamon rolls were, my mom, in true Mimi-fashion, then claimed it was her recipe. The problem ensued when everyone else in the family kept chanting, "Mimi, when are you going to make your famous cinnamon rolls?" And, I'm sure it was just confusion on Mimi's part at the time, but Mimi, then, starting calling them "HER" cinnamon rolls.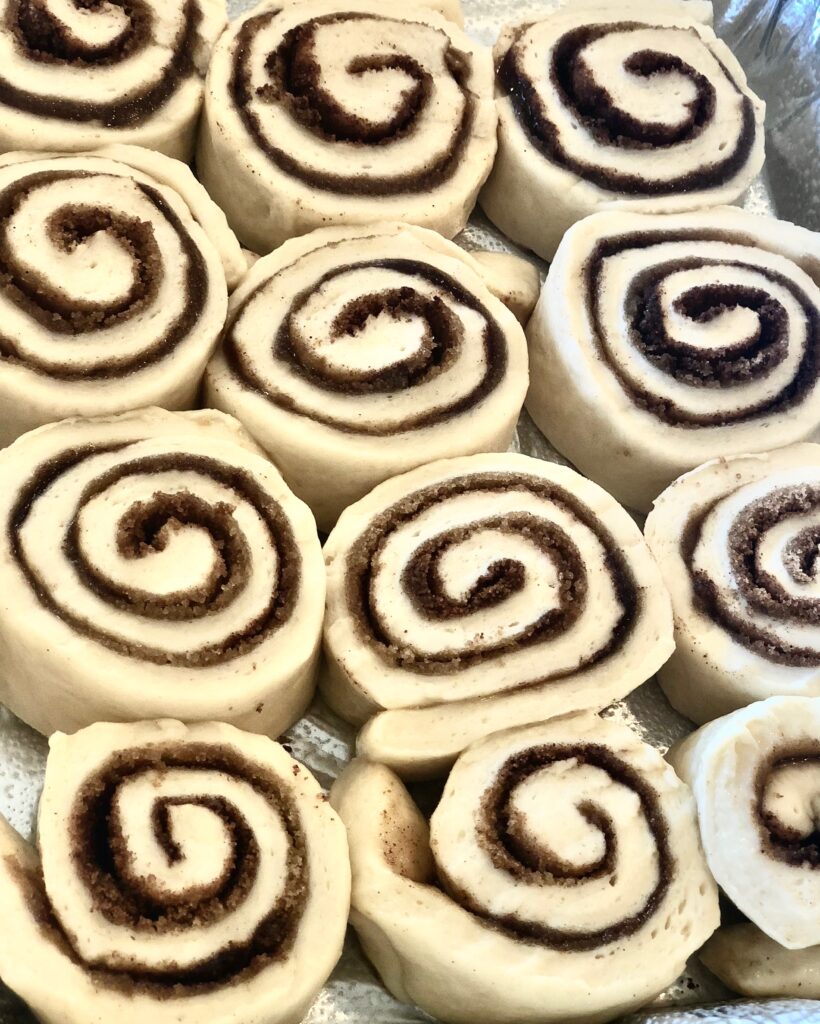 THE TRUTH SHALL SET YOU FREE AND MAKE YOU FAMOUS
Of course, everyone secretly knew the truth, that I had fairly and squarely acquired the recipe first, but they knew I was less willing to get off my hind-end and make them on-demand. So, my family, (wisely) chanted the name of someone who would…."MIMI, MIMI, MIMI!"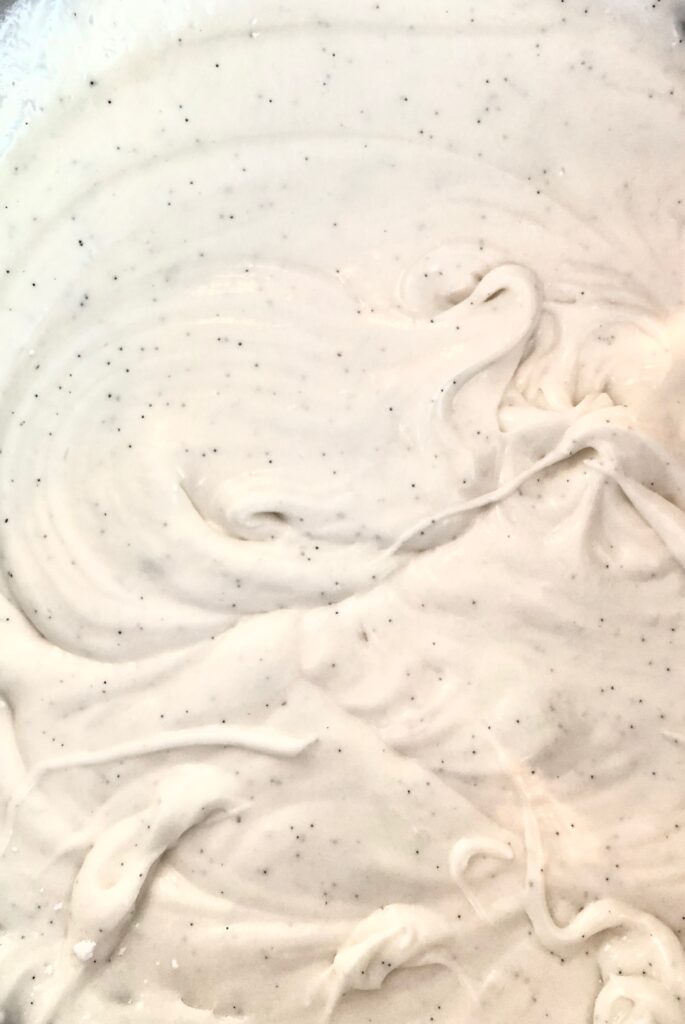 A MIMI HYBRID RECIPE
Technically, Mimi did come up with the cream cheese frosting that is used, and, technically the recipe has changed a little for the better since she got her hands on it. So, I guess I SURRENDER! I have decided to call these Mimi's Famous Cinnamon Rolls, from one recipe thief to another, because she makes them more than I do, and she's always wanted to be famous! To my Mom I say, "Your wish has been granted! They are now officially yours, and you are now officially famous!"
THE SECRET INGREDIENT
There is a secret ingredient in these cinnamon rolls! One that you will never guess! That secret ingredient is….DRUM ROLL PLEASE….mashed potatoes! Now, don't get grossed out by this, just know that the starch in the potatoes makes for a really soft and gooey cinnamon roll. These truly are the best you'll ever have, and it's official, they truly are Mimi's!!!!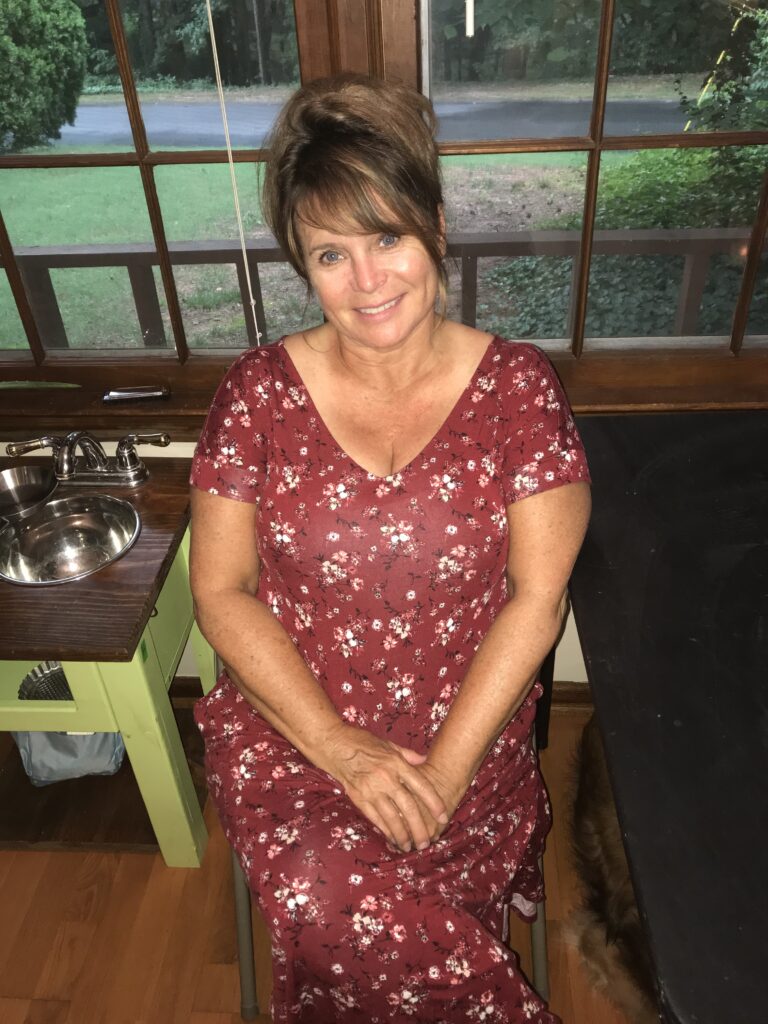 Mimi's FAMOUS Cinnamon Rolls
1/4 cup Luke Warm Water
1 T. Yeast
1 T. Sugar
1/2 cup instant mashed potatoes prepared, cooled, and plain with no seasonings
1 cup milk, Scalded
1/2 Stick of Butter
1 egg plus 1 egg white, beaten
1/3 cup of sugar
1 teaspoon salt
4 1/4 cup All-Purpose Flour
Filling For Cinnamon Rolls:
1 Stick of Butter
1 1/2 cup Brown Sugar
2 T. Cinnamon
Raisins * (optional)
Pecans, chopped* (optional)
Cream Cheese Frosting:
3 cups Powdered Sugar
2-4 T. Milk
2 T. Butter, softened
1/2 Block of Cream Cheese, softened
2 tsp. Vanilla Bean Paste* (see photo below)
Instructions For the Frosting:
Blend all ingredients together in a mixing bowl on medium speed.
Instructions For the Cinnamon Rolls:
Mix the yeast, warm water, and 1 tablespoon of sugar together. The yeast should bubble and foam within about 10 to 15 minutes. While waiting for the yeast to activate, go to step 2.
In a small pot on the stove, scald the milk, and then add butter, salt, and sugar to the milk. Heat milk mixture until sugar and butter completely dissolves. Then remove from heat, and allow milk mixture to cool.
Then, when cooled, add cooled mashed potatoes, and 1 cup of flour to the milk mixture.
After adding the flour to the milk mixture, also blend in the activated yeast mixture.
Using a dough hook on your mixer, blend the remaining flour into the liquid yeast/milk mixture. Add flour gradually.
Continue to beat dough for several minutes until it is smooth and pulls away from the sides of the bowl.
Then remove dough from bowl, place in a greased bowl and cover with Saran Wrap. Allow to rise for 1 hour and 30 minutes, or until the dough has doubled in size.
After dough has risen, on a lightly floured surface, roll out dough into a rectangle about 1/4 inch thick. Brush with butter, brown sugar, cinnamon, and any other additional toppings.
Roll into long tube, and slice into 1 inch cinnamon rolls. Place slices on a greased cookie sheet or on parchment paper. Allow to rise one more time, covered with a light towel, until double in size.
Bake at 350 degrees for 15-17 minutes until lightly golden brown.
Glaze with cream cheese frosting when they are hot out of the oven.