This is a fabulous spring salad that pairs perfectly with your Easter dinner! If you're looking for delicious Strawberry Salad recipes that will make your Easter guests hop right out of their seats like the Easter bunny, be sure to give this recipe a try! It's an amazing addition to your Easter Dinner!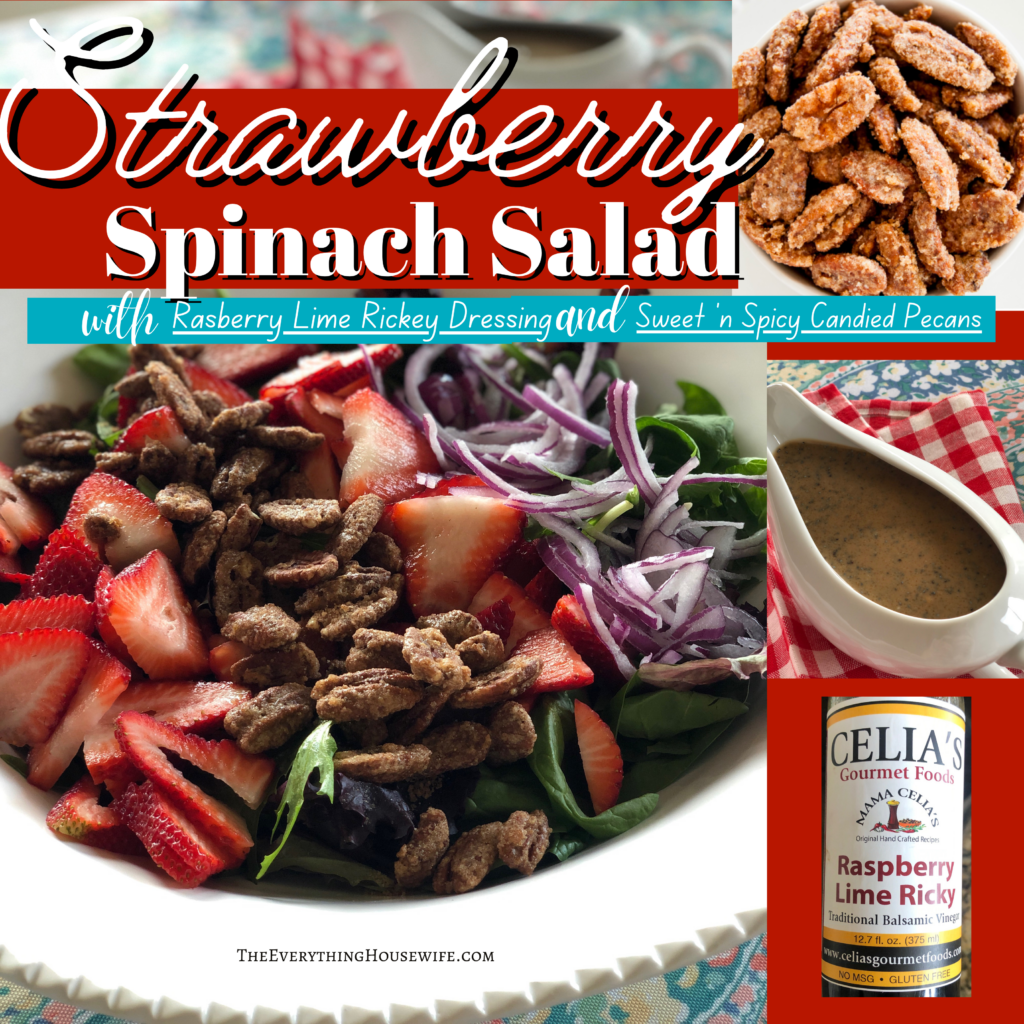 Strawberry Spinach Salad RECIPE—with Raspberry Lime Rickey Dressing and Sweet and Spicy Candied Pecans
6 Cups Baby Spinach
1 Pint Fresh Strawberries, stems removed and cut into thin slices
1/2 medium red onion, sliced thin
Add Sweet 'n Spicy Candied Pecans (see recipe below)
Top with Creamy Lime-Rickey Dressing (see recipe below)
Sweet 'n Spicy Candied Pecans Directions: CLICK HERE
This candied pecan recipe makes a large batch, but I just put the extras in a gallon baggie and freeze them for later use on more salads, or even ice cream toppers.
Creamy Raspberry Lime Rickey Dressing:
2 T. Lime Rickey Vinegar (or your favorite sweet/berry vinegar)
3/4 cup mayonnaise
1/4 cup milk
2 T. poppy Seeds
1/3 cup sugar
Mix all ingredients for dressing together in a mason jar and shake vigorously.