FREE OCTOBER PRINTABLES
If you're still looking for easy and affordable ways to decorate your house this October, don't forget to check out my great selection of FREE printables this Halloween!  These Printables are great for Halloween, Fall, and October!
FREE OCTOBER PRINTABLES

A WITCH IN A CRESENT MOON SKY
This is an original illustration from my children's book, "Alora: The Birth of a Good Witch."   This book and illustration is available for free on my website.  I love this drawing!  All the beautiful fall leaves, and the autumn crescent moon!  It just feels like the perfect scene in  October!  You can download this image for free HERE, just scroll through the post.  I printed this piece of art in an 11×14 print that I developed at Costco, and I just love how it looks with all my Halloween decor!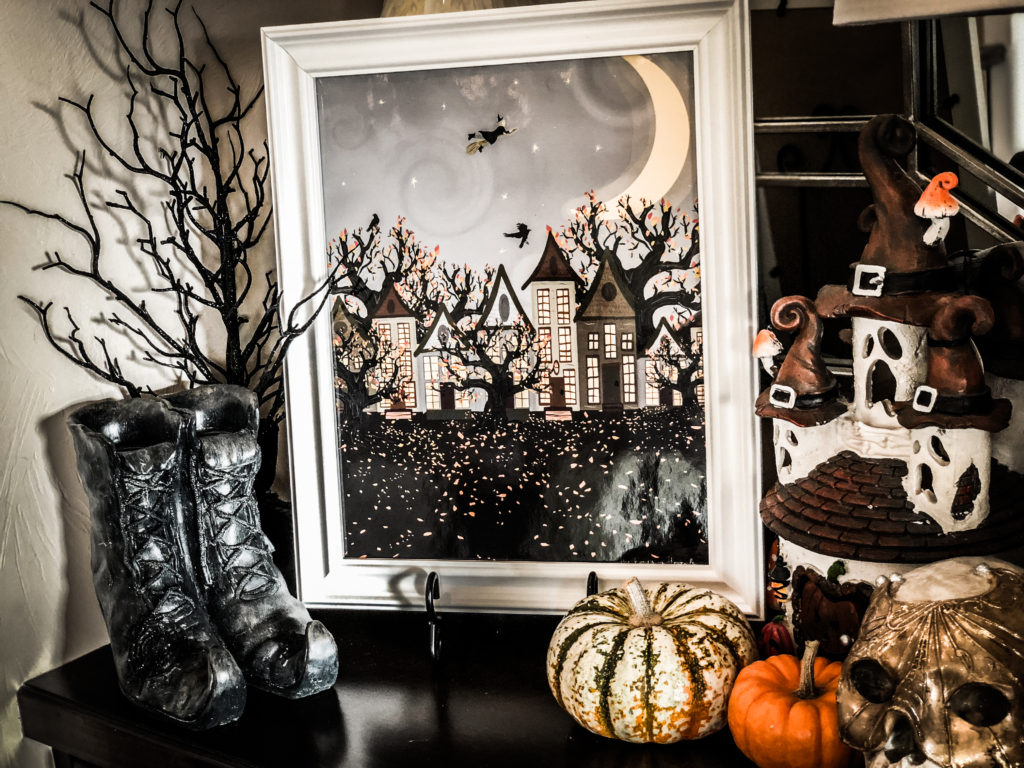 I PUT A SPELL ON YOU
Check out this amazing "I Put A Spell On You!" Free October Printable.  This printable is a custom design here at The Everything Housewife.   I printed this professionally at Costco for my own home to display in my bathroom in an 11×14 Size.  It's just beautiful!  My suggestions if you get it developed into a photo print:  Print this in a "matte" photo finish, and purchase a frame that has "matte" glass, or glass with less reflection.  This is a darker portrait and is more visible with there isn't a glare.  You can download this image HERE for free.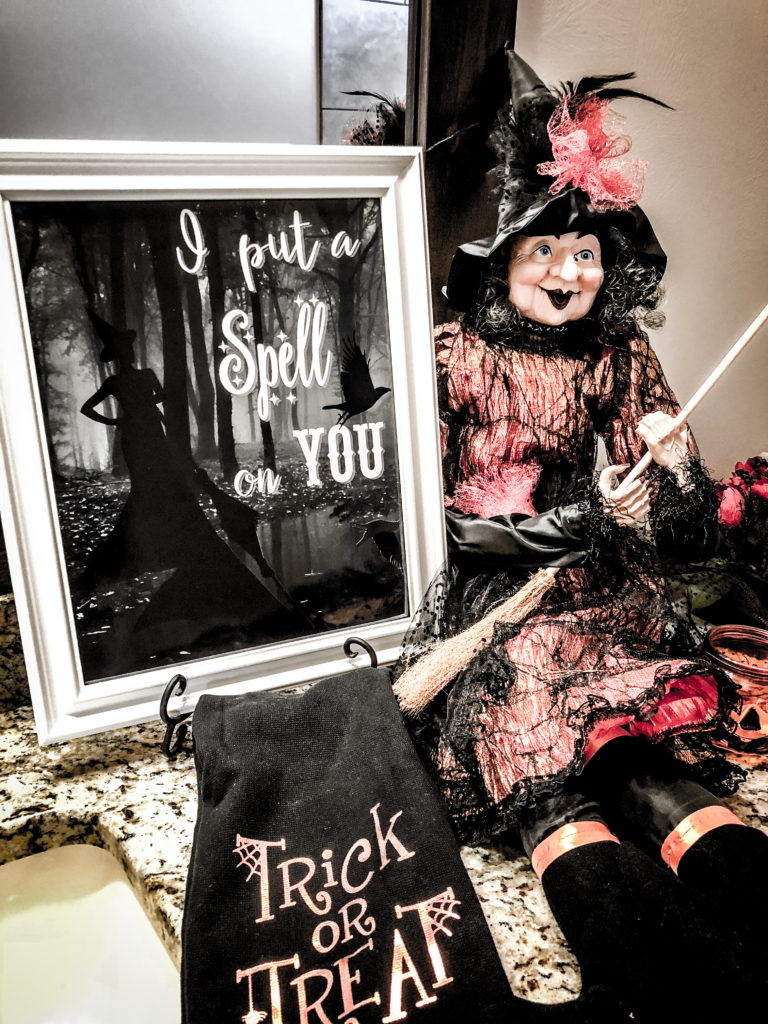 FIND JOY IN HIM
I love this Printable!  "Find Joy In Him, " is a beautiful fall scene that's perfect for September, October, and November, all the way through the Christmas season. It's great to display in your home, or at church in a beautiful frame.  I also had this printed at Costco in an 11×14 format.  You can put this in a frame OR mount it to foam.  It's goes beautifully with a few scattered pumpkins.  You can download this printable HERE for free.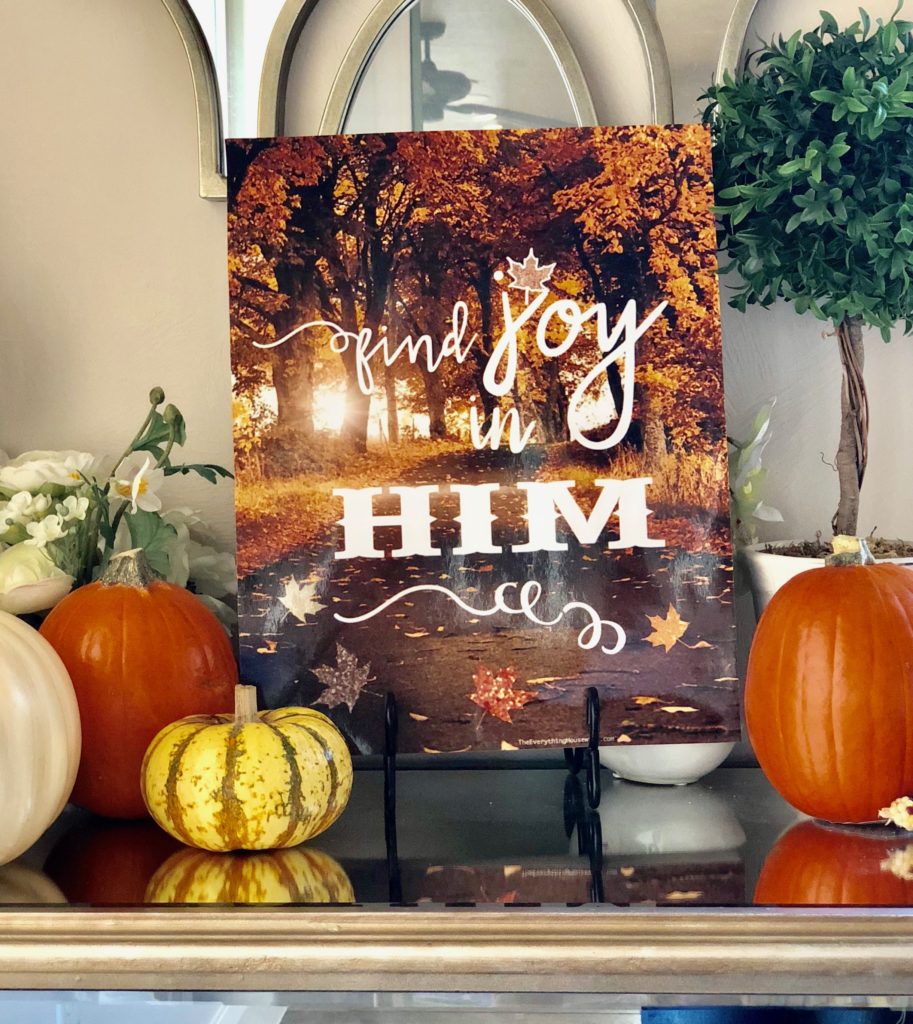 PUMPKIN TAGS
These tags are great for treat bags, candy jars, or even plates of cookies. Use these free printable pumpkin tags for any of your fall crafts or fall treats. You can download these tags HERE for free.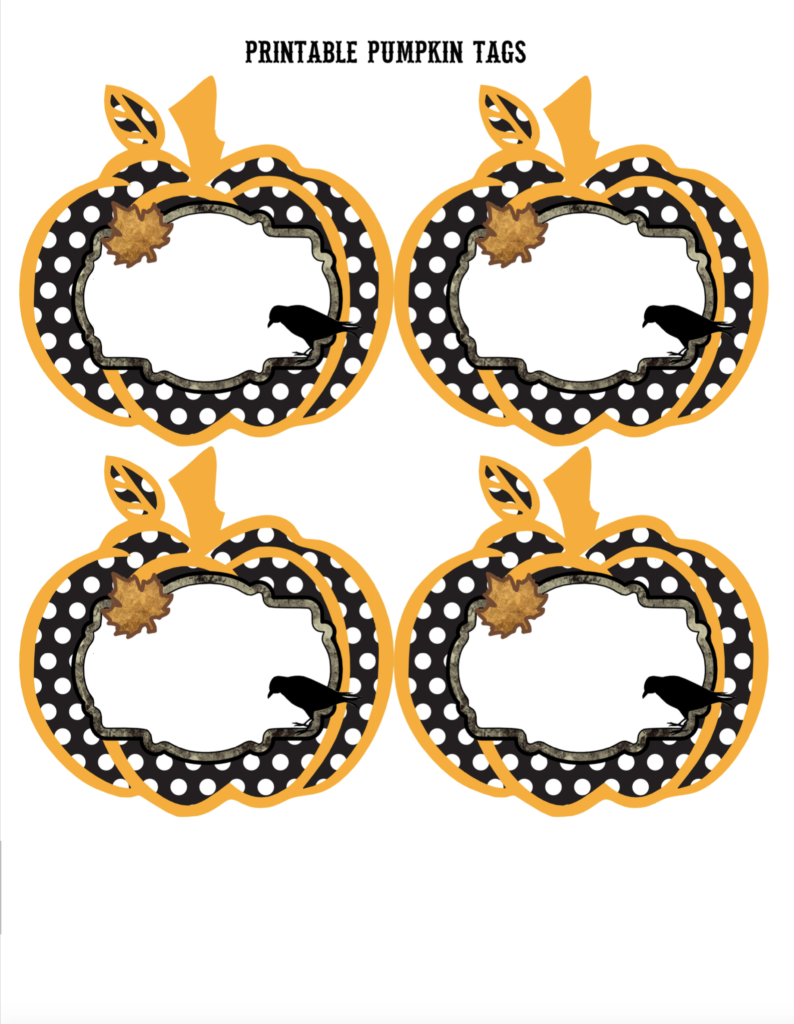 ALL HALLOWS EVE BANNER
This is still one of my most popular posts! If you are looking for some decorations for your fireplace mantle or your entry mirror, be sure to check out this free printable here. If you are looking for a "black, white, or gray" appearance. Just print the file off in grayscale. It looks great either way! You can print this banner HERE for free.
All Hallows Eve Banner Free Printable
HALLOWEEN CUPCAKE TOPPERS & TAGS
These printable cupcake toppers and tags are super cute. Make sure you find a place for these this October. I used them for a class party for school on drink boxes. Their are countless ways to put these circle, black white and orange, halloween toppers to use. You can print these for free HERE.

WITCH'S NIGHT OUT
This is a free party planning printable kit. It includes invites, a printable,  and a witch's night out printable banner! If you and your friends are planning a Witch's Night Out, add these free printables to your party planning kit!. You can print these for free HERE.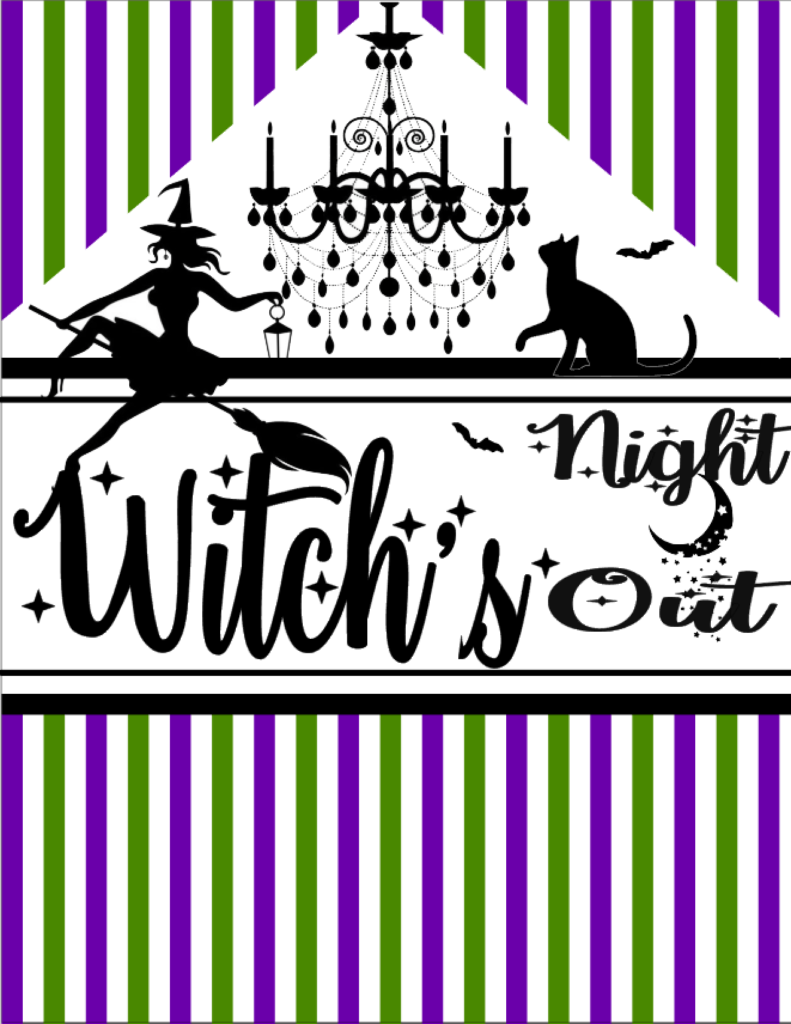 FALL BANNER
This Fall Banner is Simple and Beautiful. It looks great during the months of September, October, and November. The tradition cream/ivory, brown, and black is a great color scheme to take you through the fall season. Hang it on a mirror or above your fireplace mantle. You can print this banner for free HERE.
Free Printable Fall Banner Thanksgiving Fall Decor Decorations